This is the place if you need student help with Moodle and Webadvisor.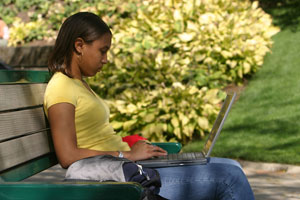 Moodle Login Help
The WCC Distance Education staff is available to assist you. Click here to contact the WCC DE Help Desk staff directly.
WCC Moodle Sample Course Site
Want to check Moodle out? Go to the WCC Moodle Sample Course Site at: http://moodle.waynecc.edu. Use wccguest as your Username and Password.
Moodle Student Tutorials
In-depth Moodle student help and tutorials. Click to view.
Moodle Technical Issues
If you are having technical issues such as your course not working correctly, testing issues, files not attaching or uploading, etc. click here for help!
Helpdesk for Distance Ed/ Moodle
If you need further assistance, please contact the Distance Education Office at (919) 739-7023 or (919) 739-7029; or email to wcc-de@waynecc.edu
More information on Admissions and Registration, Schedules & Calendars, Course Search, Non-Credit courses, Student Services, Bookstore, WCC Technology Services, Policies, etc. click Related Links for Distance Education.
More information on WCC Distance Education.