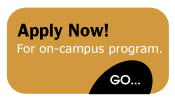 Does the prospect of earning three times the federal minimum wage while you pursue your field of study interest you? How about a starting full-time salary between $35,000 to $41,000 after you complete your two-year degree? Sound too good to be true? It's possible if you "engineer your own future!"
The Electronics Engineering program will prepare you to be a technician qualified to design, build, test, install, troubleshoot, repair and modify electronic equipment and systems. Focus on new technology, such as robotics, process control, and programmable logic controllers will give you a competitive edge over non-degreed persons. Work-Based Learning experiences are available with more than 20 area industries so that you can "earn while you learn".
Credentials available: Associate of Applied Science Degree in Electronics Engineering Technology
Average Class Size: 15
Things to consider: This program degree is transferable to several four-year universities on the 2 + 2 plan, some of which are ECU, UNC-Charlotte, N.C. A&T. Most students have jobs in the field before graduation.
Degree Program
Electronics Engineering Technology (A40200)
Certificate Programs
Electronics Engineering Technology Certificate (C40200A)