Available on campus and 100% online!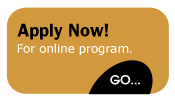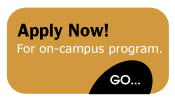 Not sure what you want to do? Are you looking for a degree program that fits you? Then consider a degree in General Occupational Technology, a degree that gives you an array of career opportunities tailor-made just for you. This degree is a highly individualized and flexible program of study that is designed to meet your needs whereby the traditional educational and/or occupational goals cannot be met by the other technical programs at Wayne Community College. This degree prepares you to become more a effective worker and better qualified for advancements within your field of employment, and to become qualified for a wide-range of entry-level employment opportunities. Salaries for entry-level positions range from $17,000 to $35,000 which is based upon information from North Carolina employers.
Credentials available: Associate of Applied Science Degree in General Occupational Technology
Average Class Size: 15 – 25
Things to Consider: Students desiring a degree in General Occupational Technology (GOT) must first meet with a GOT advisor, complete appropriate documentation, and be approved by the Division Head for Business and Computer Technologies for the program. Courses are taught online, as hybrids, at Seymour Johnson Air Force Base, and in the evening.
Degree Program
General Occupational Technology (A55280)