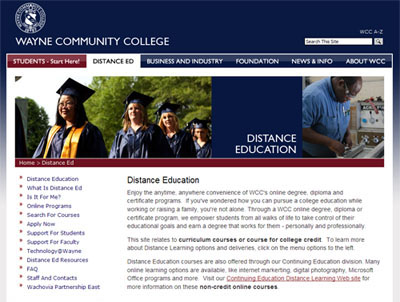 Home Page?
Click the WCC Logo from anywhere in the website to return to the home page.
Sub-navigation?
When you're on a page in the WCC website, you'll find sub-navigation that is specific to the section of the site you are visiting.
Can't find it?
If you can't seem to be able to find what you're looking for, search for it.