Computer Course Descriptions
---
Computer Repair/A+ Cert Prep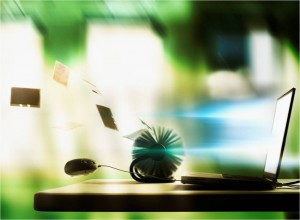 Our expert instructors walk you through the basics to trouble-shoot, update, and maintain your home or business notebook or desktop computer.  Replace major components such as the hard-drive or an optical CD or DVD ROM drive.  Upgrade memory (RAM), re-load operating systems such as Windows 7, recover from computer viruses, and more.  Learn everything needed to take the A+ Certification examinations.
Computer Introduction (Slow Paced)
Are you new to the computer?  Do you feel over-whelmed with technology?  If so, then this is the course for you!  Our professional (and patient!) Instructors understand your frustration and will provide you with the foundation you need to feel comfortable using the computer for a variety of tasks at home or work.  These courses cover everything from turning the computer on to doing basic maintenance such as defragmenting your hard drive,  using the Internet and protecting your computer from viruses, spyware, and much more!
Digital Photography & Photo Correction
Learn to use your "point-n-shoot" or high end digital SLR camera!  Subjects include lighting techniques, depth-of-field tricks, white balance, aperture settings, and image composition.  Basic photo correction, exposure adjustments, and some interesting tricks to make your photos look fantastic.  Also covered are the procedures for transferring your digital images from the camera to the computer, e-mailing photos, and more!
Microsoft Excel
Discover the tips and tricks of one of the most widely used spreadsheet programs around today. Learn everything from amortization loan schedules to time sheets and budgets. Unravel the mystery of formulas, charts, formatting cells and sheets, pivot tables, and much more.  Our Microsoft Certified Application Specialists (MCAS) will guide you through the details and prepare you for your dream job.
Adobe PHOTOSHOP & The Creative Suite
Adobe Certified Expert (ACE) instructors help you master the ultimate in graphic arts, Web page, and print publication software programs!  Restore and repair old photos; create Web sites and graphics; and correct color casts, over/under exposure and white balance problems in Photoshop.  We offer instruction in Adobe Photoshop, Illustrator, InDesign, Acrobat (Online), Dreamweaver (see below), and Flash.
Web Page Design (Hybrid)
Learn the secrets of creating professional looking Web pages with an industry-leading tool! Take advantage of all the flexibility and power of a world-class Web design program. Use you own digital photos or video to create a web presence for yourself in a point-n-click environment–work the way you work best!  Create your own web page FREE using the WordPress templates.
Notations:
Slow Paced courses of instruction offer the student a much slower pace in the delivery of material.  These courses are designed for individuals new to the computer and offer extensive hands-on instruction.
Web/Hybrid courses of instruction blend face-to-face learning with various distance education delivery methods. These courses require the learner to participate in both a seated classroom and an electronic learning environment. Students have access to material 24/7.
Helpful Links:
Contact us at 919-739-6933