Current Health Threats
---
Reporting Exposures
Students with exposures to report should contact:
Joanna Morrisette – jmmorrisette@waynecc.edu
Emily Lassiter – ejlassiter@waynecc.edu
Employees with who have been exposed or whose household members have possibly been exposed should contact the WCC Occupational Safety and Health Initiatives Office:
Janet Sumner – wcc-osh@waynecc.edu or 919-739-7042.
Employees who are experiencing symptoms should contact Janet Sumner and their supervisor and not come to campus.
Face Coverings, Laptop Loans, WiFi, and Other Actions
Wayne Community College will continue to require students, employees, and visitors on the campus to wear face coverings when indoors in the Spring 2022 semester. It will next review its options on Jan. 13, 2022 and every 30 days after. Read more about the decision to continue the mask mandate here.
Masks are one tool in a layered strategy to reduce transmission of the virus. The college continues its deep cleaning regimen and reminds everyone on campus to comply with social distancing and hand sanitation protocols.
Transparent barriers remain in place where college employees have direct contact with individuals. A variety of instruction modalities including face-to-face, hybrid, and online options are available and student capacity in seated courses is reduced.
Students who do not have a computer to use for their classwork may be able to borrow a laptop. The process begins with one of the student's instructors completing a Laptop Loan Referral Form. Laptops are issued through the Erwin Library (third floor of the Wayne Learning Center) library where the student will be required to sign a Borrowed Equipment Agreement. For more information, email or call the library (919-739-6891).
For those students who have internet access issues, Bison Wi-Fi now features a "drive-in" capacity that provides a strong signal in several campus parking lots. Free Wi-Fi access is also available in downtown Goldsboro, the Maxwell Center, the parking lots of any Wayne County Public Library (Goldsboro, Mount Olive, Fremont, and Pikeville, 7 a.m.-9 p.m.) and Wayne County Public Schools are options. United Way of Wayne County has compiled a list that includes other spots across the county.  The NC Department of Information Technology provides lists of public Wi-Fi access locations and new and existing free or affordable service offerings from vendors across the state. Remember to follow the rules of social distancing when working at hot spot locations.
Students who were enrolled in an eligible degree, diploma or certificate program in the Spring 2020 semester and who incurred expenses as a result of the interruption of classes may be eligible for an
emergency grant
. In the Spring 2021 semester, eligibility was expanded to include students in continuing education programs. These funds were made possible by three federal emergency acts in response to COVID-19. Additional information can be found on the 
Cares Act Reporting
 page and the 
HEERF Student Reporting
 page.
Need help? While the campus is open to the public, some college services are still available remotely. (Click on the button below for departmental contact information.)
Details on accessing college services
---
Wayne Community College is committed to providing a safe and healthy environment for all of the students, employees, and members of the public who use its facilities, whether we are faced with seasonal influenza or a new infectious disease like COVID-19.
The college is taking steps to help the campus and community avoid illness, including
Encouraging the public to take advantage of remote options for accessing college services but making face-to-face interaction available when necessary while employing all appropriate health precautions.
Employing alternative instructional methods with online and hybrid options.
College services will be provided under conditions that exercise all precautions. The college's library, open computer lab, and Academic Skills Center will continue to offer services while maintaining social distancing standards and appropriate sanitation practices. College departments such as Admissions and Records, Financial Aid, Counseling, Student Activities, the Foundation, and the bookstore will also be open under the same conditions.
The college has located hand sanitizer dispensers at strategic locations and housekeeping staff members are using antiviral cleaning agents and giving extra attention to high traffic areas.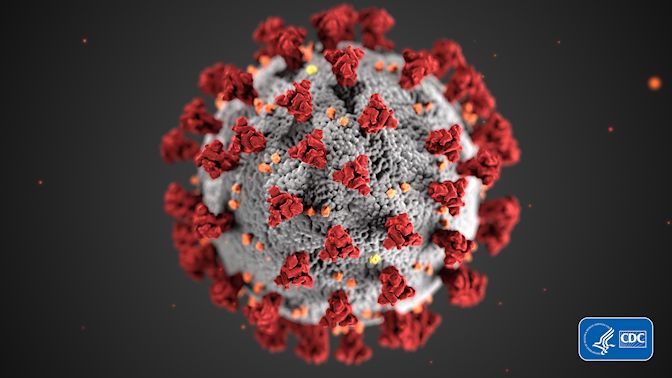 COVID-19 (Coronavirus Disease 2019) is a respiratory illness caused by a novel (new) coronavirus. There are steps that everyone can take to avoid being exposed to the virus that causes it and to prevent infection. Those steps are the same ones that we should be taking in the face of any infectious disease.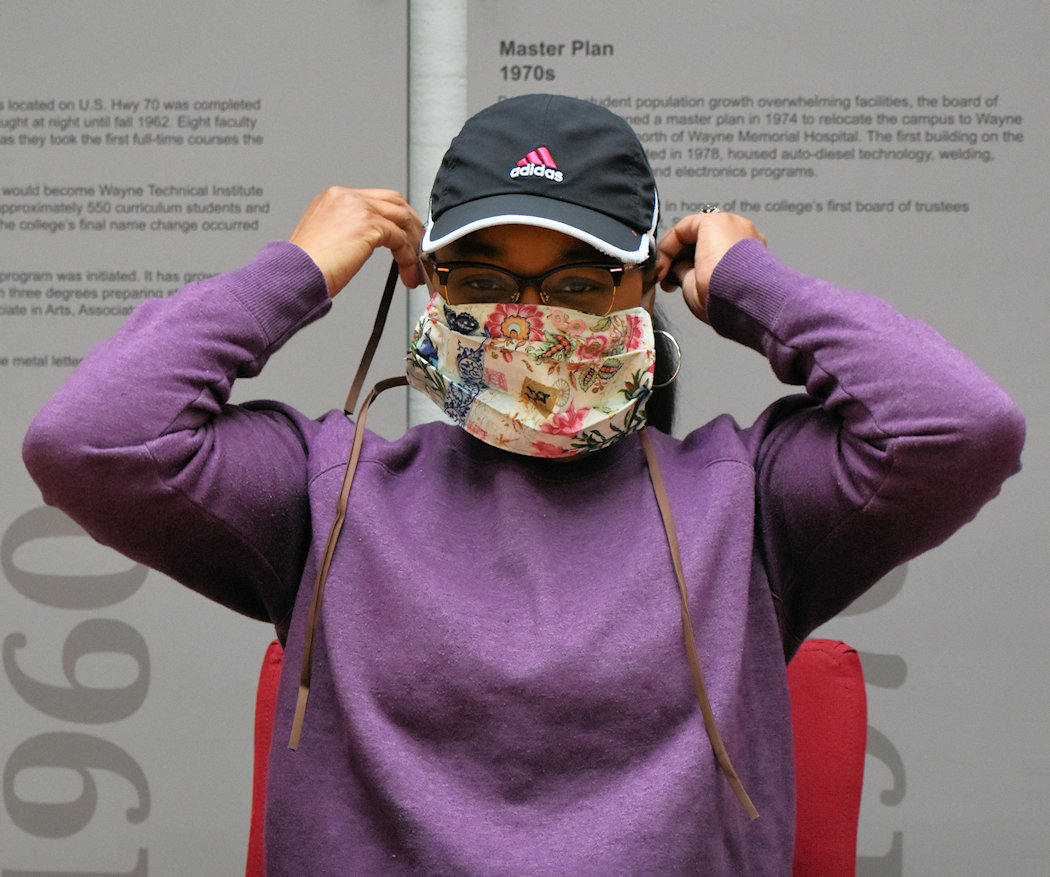 Get vaccinated. The shots and boosters are free and available to anyone age 5 and older through local health departments, pharmacies, and community clinics. NCDHHS provides a vaccine locator on its website.

Cover your mouth and nose with a face covering when around others and when you are in public. Studies have suggested that COVID-19 may be spread by people who are not showing symptoms. One estimate is that as many as a half of all infected people are asymptomatic. You could spread COVID-19 to others even if you do not feel sick.

Avoid close contact with other people. Even if others do not appear to be sick, they could share the virus with you.

Use good handwashing techniques and do so often, especially after going to the bathroom, before eating, and after blowing your nose, coughing, or sneezing. Wash with soap and water, scrubbing for at least 20 seconds (the time it takes to sing "Happy Birthday" twice). Use a hand sanitizer that contains at least 60 percent alcohol if soap and water are not available.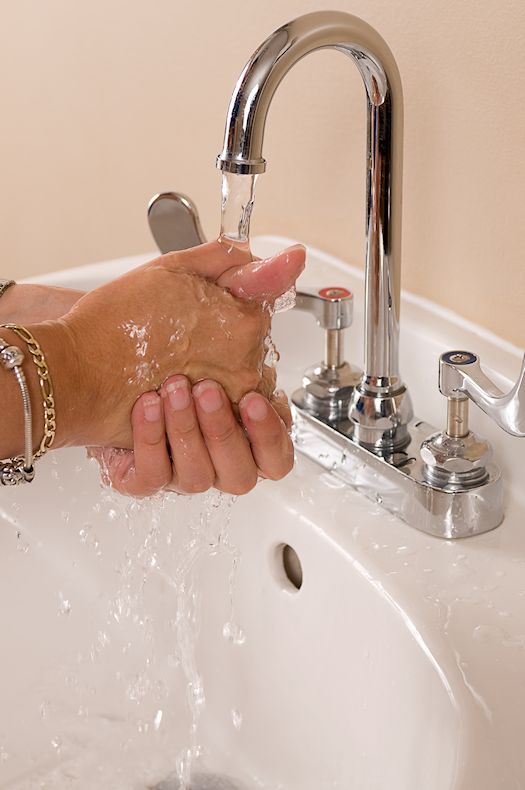 Clean and disinfect surfaces and objects that are touched frequently, such as door handles, light switches, counters and desktops, keyboards, and mice, using a regular household cleaning spray or wipe.

Avoid touching your eyes, nose, and mouth.

Cover your cough or sneeze with a tissue, then throw that tissue into the trash.

Medical-grade facemasks should be used by people who are showing symptoms of COVID-19 (or the seasonal flu).

Stay home if you are sick, except to get medical care. If you suspect that you have COVID-19 (have symptoms and have traveled to an impacted country or area with community spread or have had contact with someone who has traveled to those countries or areas or is known to have the disease), go to your doctor's office or emergency department. Call them before you go to alert them of your suspicions and condition.

Practice other good habits to maintain your health. Get plenty of sleep, be physically active, manage your stress, drink plenty of fluids, and eat nutritious food.

Make sure you are getting information from trusted sources. There are a lot of rumors, false promises, and wrong reports floating around. Please don't allow yourself to be tricked.
Who Is At Risk?
While anyone can get COVID-19, the CDC lists the following as most at risk of severe symptoms ("high risk"):
People who are not vaccinated against COVID-19

People aged 65 years and older

People who live in a nursing home or long-term care facility

Other high-risk conditions could include:

People with chronic lung disease or moderate to severe asthma

People who have heart disease with complications

People who are immunocompromised including cancer treatment

People of any age with severe obesity (body mass index [BMI] ≥ 40) or certain underlying medical conditions, particularly if not well controlled, such as those with diabetes, renal failure, or liver disease might also be at risk

People who are pregnant should be monitored since they are known to be at risk with severe viral illness, however, to date data on COVID-19 has not shown increased risk
Many conditions can cause a person to be immunocompromised, including cancer treatment, bone marrow or organ transplantation, immune deficiencies, poorly controlled HIV or AIDS, and prolonged use of corticosteroids and other immune weakening medications.
Symptoms
COVID-19 is a respiratory illness. Symptoms may appear 2-14 days after exposure and may be mild to severe. The CDC lists symptoms as
Fever or chills

Cough

Shortness of breath or difficulty breathing

Fatigue

Muscle or body aches

Headache

New loss of taste or smell

Sore throat

Congestion or runny nose

Nausea or vomiting

Diarrhea

Loss of taste or smell.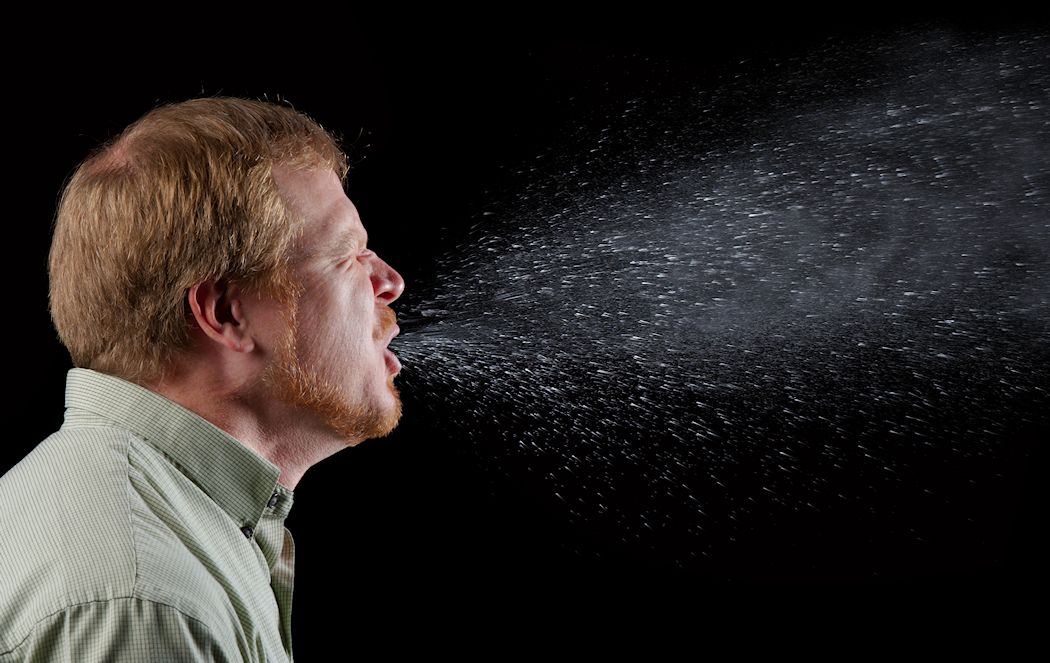 If you have mild symptoms, the CDC and NC Department for Health and Human Services (NCDHHS) recommend that you stay at home, call a health care provider if necessary, isolate yourself, and stay informed, as described in this information sheet. If you are in one of the high risk groups and develop trouble breathing, persistent pain or pressure in the chest, new confusion or inability to arouse, or bluish lips or face or you are concerned that you may have been exposed to coronavirus, contact your health care provider, not the Wayne County Health Department. If you do not have a doctor, call the UNC Health Helpline at 1-888-850-2684 before visiting any doctor's office, urgent care location, hospital, or emergency department. The same applies to visits to non-UNC Health facilities; call first to alert them of your suspicions and condition.
If you have severe symptoms, such as persistent pain or pressure in the chest, new confusion or inability to arouse, or bluish lips of face, seek care immediately. Use 9-1-1 for life-threatening emergencies only.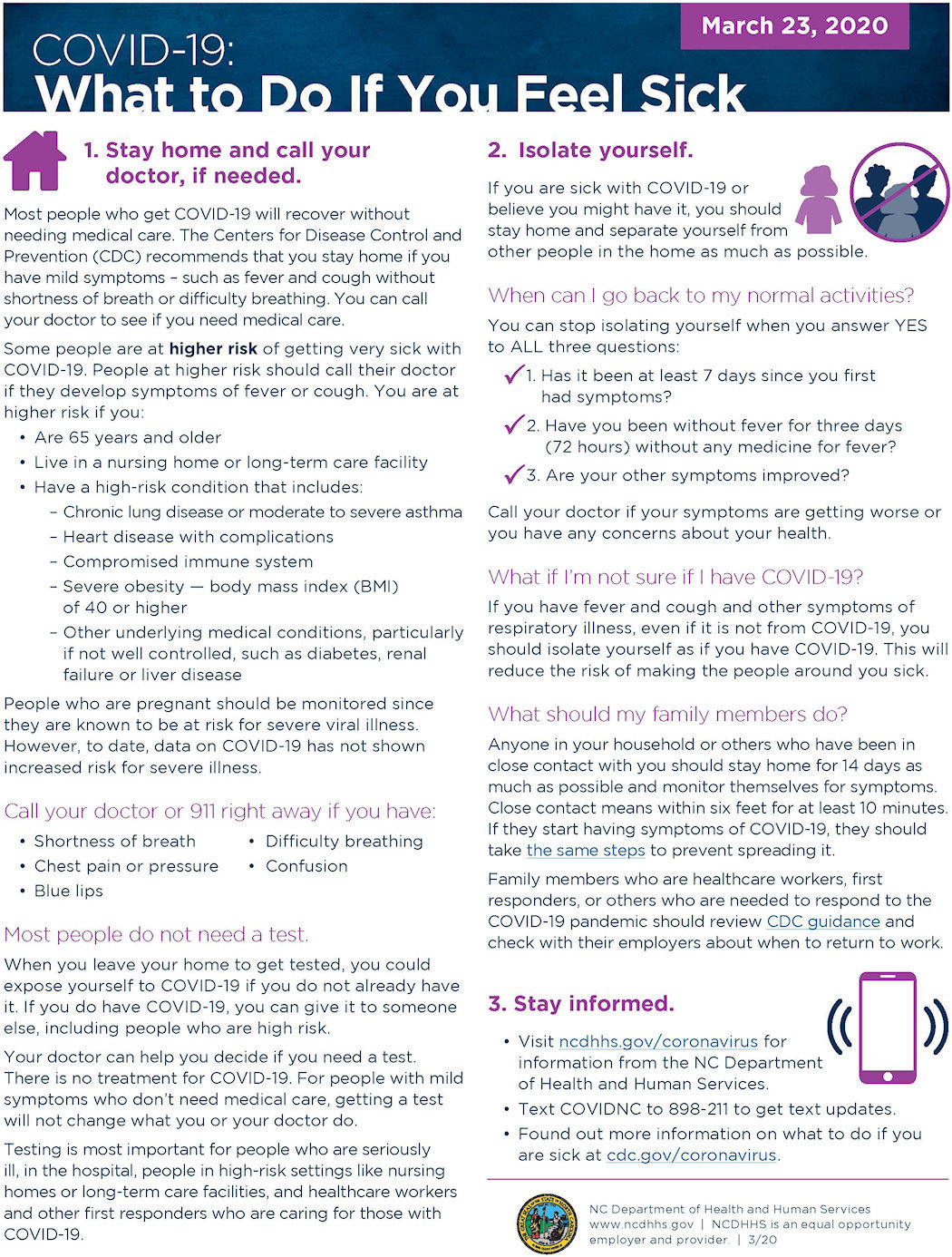 If you believe you are experiencing COVID-19 symptoms, the CDC also has a "Coronavirus Self-Checker" that can help you make decisions about seeking appropriate medical care.
Spread
Coronaviruses like COVID-19 are most often spread through the air, through close personal contact (touching, hugging, or shaking hands), or through touching your nose, mouth, or eyes after touching people or surfaces that are contaminated.
Some recent studies have suggested that COVID-19 can be spread by people who are not showing symptoms as well as those who are clearly ill. The practice of social distancing (staying out of congregate settings, avoiding gatherings of more than 10 people, and maintaining distance of approximately 3 feet from others) is recommended to avoid exposure to infected individuals or the virus.
People who have questions or concerns related to COVID-19 can dial 2-1-1.
You can text COVIDNC to 898211 to get regular COVID-19 updates via text.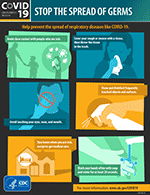 Anyone with COVID-19 symptoms or who has been or suspects they were exposed to someone with the diseases should be tested. Learn more about who should be tested, where a test can be performed, and how to obtain an at-home test kit on the NCDHHS website.
Wayne Community College does not require that its students, personnel, or visitors be vaccinated against COVID-19 but does acknowledge that all approved vaccines have been proven to help prevent the disease and are effective in preventing hospitalization and death.
Some important points about vaccination:
COVID-19 vaccines are available in North Carolina to everyone age 5 and older.
The vaccine is free everywhere in North Carolina.
No photo ID or insurance is needed.
U.S. citizenship is not required or checked.
Depending on where you get your vaccine, you may need to make an appointment. NCDHHS provides a vaccine locator as does VaccineFinder.
NCDHHS provides information about the different vaccines that are available in North Carolina and their safety on its website.
Travel from the United States to several impacted countries has been suspended or restricted while travelers are encouraged to practice "enhanced" or "usual" precautions if visiting others (due to the threat of COVID-19 and other diseases). Those countries and their risk assessment level can be found at wwwnc.cdc.gov/travel/notices.
NC DHHS recommends that all travelers returning from countries and US states impacted by COVID-19 self-monitor. (Self-monitoring means people should monitor themselves for fever by taking their temperatures twice a day and remain alert for cough or difficulty breathing. If they feel feverish or develop measured fever, cough, or difficulty breathing during the self-monitoring period, they should self-isolate, limit contact with others, and seek advice by telephone from a healthcare provider or their local health department to determine whether medical evaluation is needed.)
Wayne Community College is limiting college-sanctioned travel by both student groups and employees.
On March 10, 2020 North Carolina Governor Roy Cooper declared a State of Emergency for our state based on the health emergency posed by COVID-19.
This came on the heels of the confirmation of multiple cases of the respiratory disease. Cases are spread across the state, including in Wayne County.
A "state of emergency" does not mean that there is an imminent threat to your health or we are under martial law. It is not a reason to panic.
A declaration allows the State of North Carolina to requisition resources, to seek federal assistance, and to protect consumers from price gouging and deceptive trade practices, among other steps necessary to respond to this health concern.
Ready.gov suggests that individuals and families take these steps to prepare for the disease:
Store a two-week supply of water and food.
Periodically check your regular prescription drugs to ensure a continuous supply in your home.
Have any nonprescription drugs and other health supplies on hand, including pain relievers, stomach remedies, cough and cold medicines, fluids with electrolytes, and vitamins.
Get copies and maintain electronic versions of health records from doctors, hospitals, pharmacies and other sources and store them, for personal reference. Get help accessing electronic health records.
Talk with family members and loved ones about how they would be cared for if they got sick, or what will be needed to care for them in your home.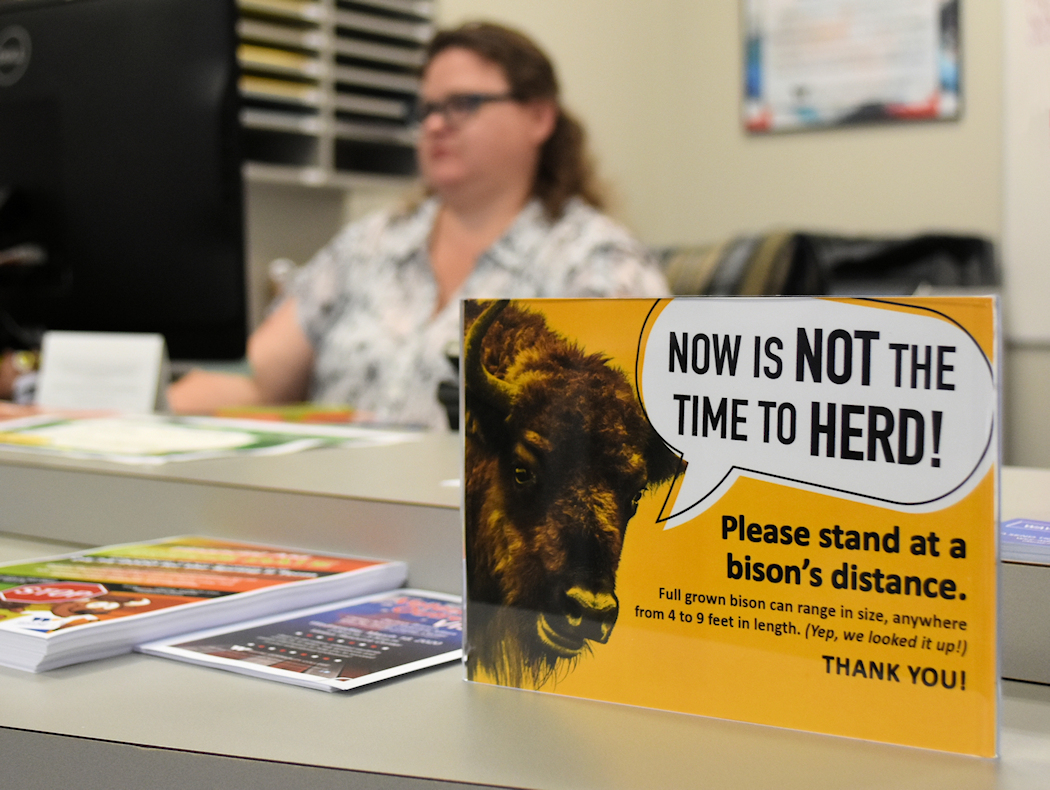 Wayne Community College's duty includes protecting its students, faculty, staff and visitors; educating the college community to take steps to prevent infection, be prepared to self-support, and understand any necessary containment measures; communicating with all involved parties throughout the event; and supporting the continuation of as many college operations and services as possible if it is safe to do so.
The college has taken steps to help the campus community avoid illness such as locating hand sanitizer dispensers at strategic locations and housekeeping staff members are using antiviral cleaning agents and giving extra attention to high traffic areas.
Now that Wayne County is impacted directly by COVID-19, the college is using alternative instruction methods and providing options in addition to face-to-face interactions to access services and conduct business.
The college is following North Carolina Deparment of Health and Human Services and Centers for Disease Control and Prevention guidance and U.S. Department of Education recommendations. It is in contact with the Wayne County Health Department and other partner agencies. It is directed by its Pandemic and Communicable Disease Preparedness and Response Plan, Emergency Response Plan, Business Continuity Plan, communicable disease and infection control and personnel policies and procedures, and other documents, which it regularly reviews and updates.
The college is addressing issues as they arise. It has created a Pandemic Response Team consisting of President Patty Pfeiffer, Interim Vice President of Academic and Student Services Brandon Jenkins, Vice President for Workforce Continuing Education and Community Engagement Renita Allen Dawson, Vice President of Administrative and Financial Services Joy Kornegay, Associate Vice President of Human Resources, Marketing, Safety, and Compliance Charles Gaylor, IV, Vice President of Operations Derek Hunter, Director of Information Technology Matthew Bauer, Public Information Officer Tara Humphries, Instructor Patti Freeman, and Senior Executive Assistant to the President Amber Tyler. The team meets weekly to determine the best course of action for our college community.
As more information and guidance becomes available, it will be shared on this page, via email, and through other avenues.
Anyone who has questions, comments, or concerns related to COVID-19 and WCC can send them to tarah@waynecc.edu.