Curriculum Graduation:
Location – Love Temple (Map)
Friday, May 15
6:00 p.m.
No late admittance.
Graduation Letter
Each graduate will receive 4 tickets for guests (handed out at rehearsal).
This is a church and a formal event.
No food, drink, gum, or tobacco products.
No balloons, signs, noise makers, etc.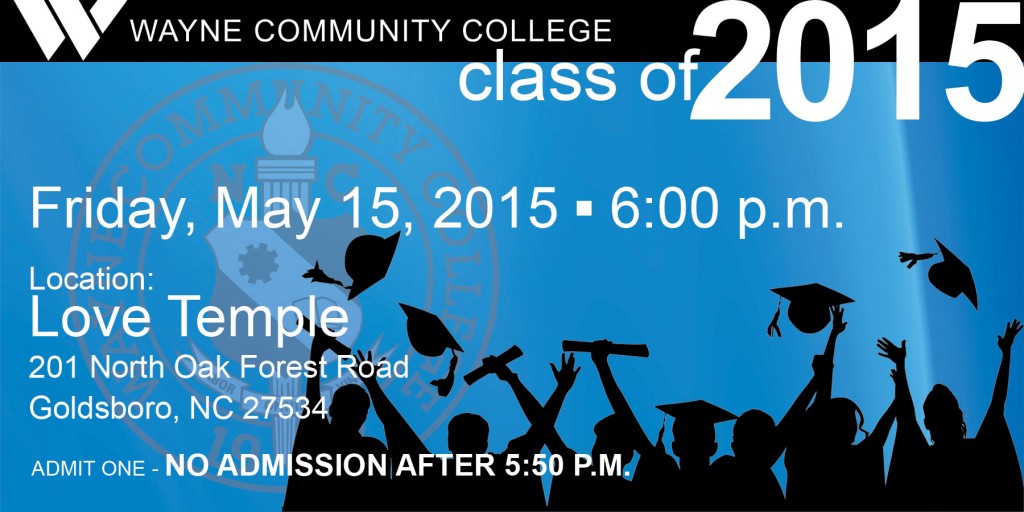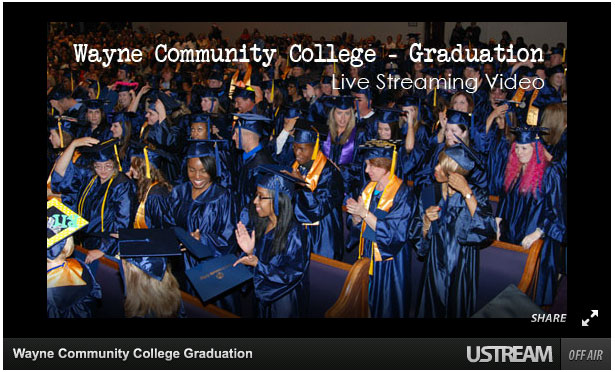 Using a Mobile Device? Get the USTREAM App.
After you download and open the USTREAM App, search for WayneCC Graduation.