Financial Aid
---
WCC School Code: 008216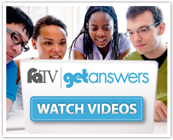 When it comes to paying for school, you need to know your options. Don't make decisions without knowing how the process works. Otherwise, you may miss out on some help that could make your life a lot easier.
There are many ways to pay for college. You can pay using your savings, help from family, earnings from working a full or part-time job, scholarships, or financial aid from the government.
The goal of the Financial Aid office is to provide you with options that will help make the cost of your education affordable. Financial assistance may be available through federal, state and institutional student aid programs as well as outside scholarship programs.
The Financial Aid office is located in the Wayne Learning Center, Room 136B.
How To Apply
Applying for financial aid is free and can be done completely online. When you apply for financial aid, you are considered for all aid programs administered by the Financial Aid Office. Get started today.
Deadlines
To optimize potential awards, students should apply as soon as possible after October 1st each year.
Types Of Aid
Grants and scholarships are a couple of the types of financial aid options available for you to take advantage of.
Scholarships
The Financial Aid Office is often asked to administer scholarships that are provided by various groups, organizations and agencies. The Foundation of Wayne Community College also has many scholarships available to WCC students.
Financial Aid Fast Facts for Students
Check out our student newsletter.
Loans
WCC offers loans that help bridge the gap between the cost of attendance and other financial aid.
Online Forms
As a convenience to you, we have placed many of the financial aid forms online.
Satisfactory Academic Progress
Students receiving financial aid are required to maintain satisfactory academic progress in order to be eligible to receive assistance.
FAQ
Find answers to questions about financial aid at WCC.
Links
Helpful and informative links to financial aid web sites.
Gainful Employment
While all programs at Wayne Community College are designed to lead to either employment or transfer, the Department of Education has mandated that institutions disclose specific information about programs that meet the federal government's Gainful Employment Program definition. At WCC, these programs are either certificate or diploma programs that are also Title IV eligible educational programs. To comply with the federal mandate, WCC has included Gainful Employment information on each curriculum program page that falls under the mandate.
Credit/Clock Hour Conversion Programs
WCC offers some programs that meet the U.S. Department of Education's guidelines for clock/credit conversion. Students enrolled in one of these programs may not receive their full Pell Grant award.