Course Schedules
---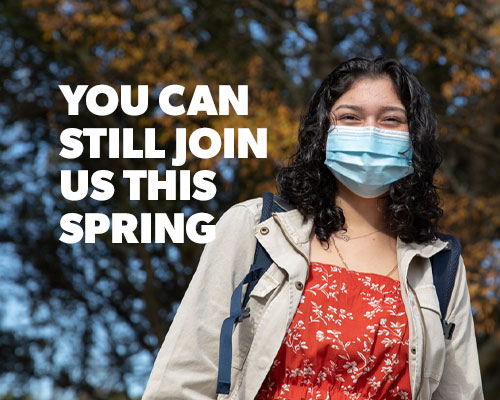 You can still register for Spring 2 (8-week) courses. Join us!
We are offering nearly 50 courses that begin in March, with over 30 being completely online. With our 8-week courses you will earn the same amount of course credits in less time.
Current students, add a course to finish your program faster! You can register in Self-Service or talk with your advisor.
Are you at a 4-year school? Take an online course that will transfer to your bachelor's and save you money!
Future students, you still have time to begin your higher education adventure this Spring! Discover our programs then get started!
View Spring 2 Courses
---
Looking for short-term workforce training options? Fast-track your career with courses from Workforce Continuing Education Services.
Workforce Continuing Education Services at WCC offers short-term training programs that can get you job ready in less than a year. Programs in various fields start weekly and financial assistance may be available. Check out the offerings in the WCES course schedule!