Course Schedules
---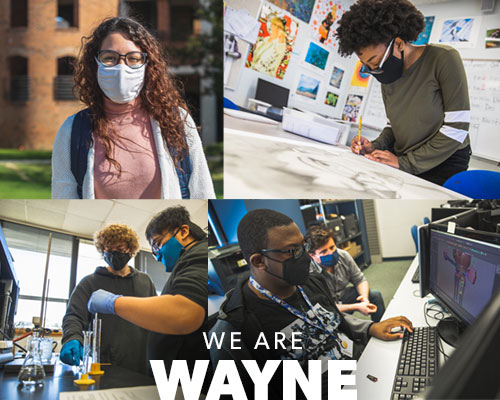 We're Wayne… and we're waiting
Whether your goal is to transfer to a four-year university, start a new career, or upgrade skills in your current job, we have a degree, diploma, or certificate to get you there. Begin your higher education adventure in a place where you belong. Join us this fall at Wayne Community College.
There is still time to register for Fall 2 (8-week) courses! Check out the course listings below.
New Students
Are you thinking about joining us at WCC? Discover the more than 165 programs we have to offer.
Ready to apply? Check out our quick steps here. It's easy!
Current Students
Add a course to finish your program faster! Connect with your advisor then register for courses using Self-Service. View the Self-Service tutorial for step by step instructions on how to register.
Visiting Students
We welcome all students from four-year institutions. Take a course that will transfer to your bachelor's and save you money! It's easy to get started.
---
Looking for short-term workforce training options? Fast-track your career with courses from Workforce Continuing Education Services.
Workforce Continuing Education Services at WCC offers short-term training programs that can get you job ready in five months or less. Programs in various fields start weekly and financial assistance may be available. Check out the offerings in the WCES course schedule!
Important Dates
August 19
Fall 2021 courses begin.
September 14
Tuition payment due for 12-week classes by 4 p.m.
September 15
Late-start (12-week) courses begin.
October 7
Registration for Fall II (8-week) courses. Tuition payment due October 12 by 4 p.m.
October 13
Fall II (8-week) courses begin.