The Foundation of Wayne Community College
---
The Foundation of Wayne Community College is a nonprofit organization established to support the students, faculty, staff and programs of Wayne Community College. The purpose of the Foundation is to broaden the base of community support in order to promote the educational development of Wayne Community College.  To learn more about the Foundation and its history please visit the About the Foundation page.
Awards
Two Wayne Community College faculty members have been honored with the college's 16th set of Distinguished Chair awards.
Department Chair of Medical and Office Administration LaRose Brock and Nursing Department Chair Billy Tart each received a monetary award to use for travel and a keepsake for their offices.
The Distinguished Chair awards recognize outstanding full-time faculty members who have distinguished themselves at the college and in the community. The awards are made possible by an annual gift to the Foundation of Wayne Community College by an anonymous donor.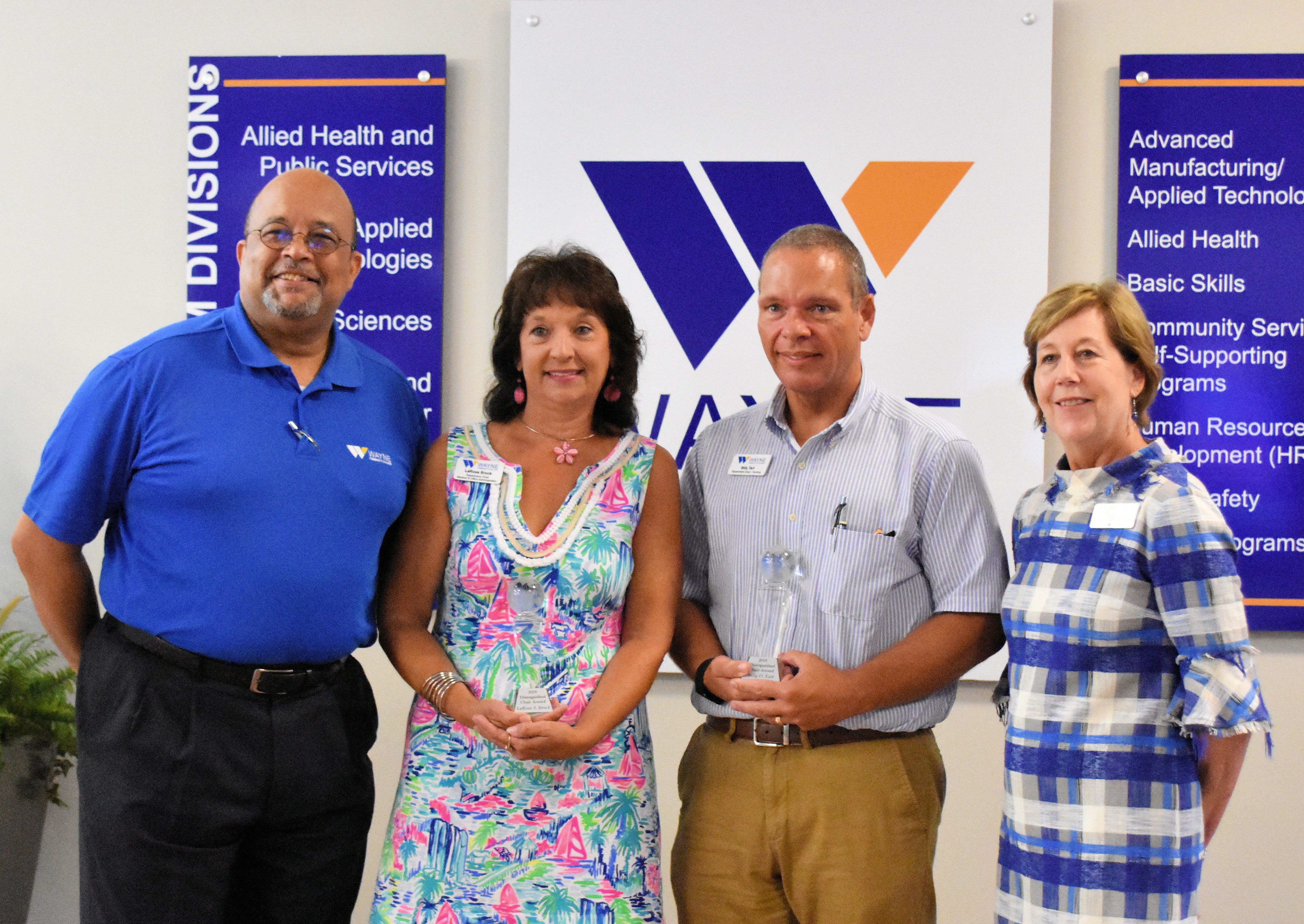 WCC President Thomas A. Walker Jr. congratulates LaRose Brock and Billy Tart,
the college's 16th set of distinguished chair recipients, along with Foundation of WCC
Executive Director Adrienne Northington (left to right).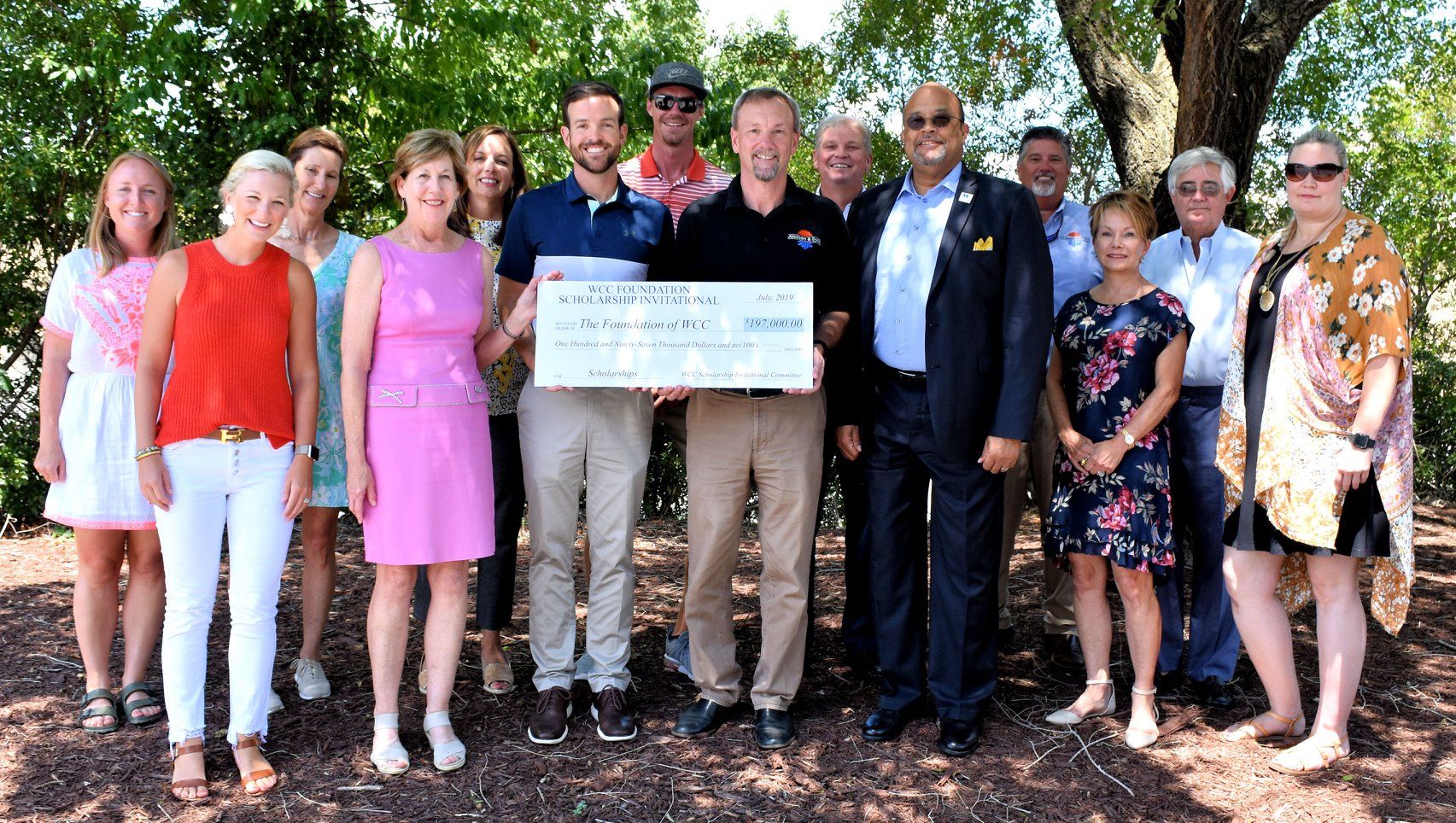 This year's Scholarship Invitational – live and silent auction, 50/50 drawing, and golf tournament with all the donors and sponsors – brought in $197,000 for The Foundation of Wayne Community College scholarships. The total raised by this event over its 27-year history is now more than $2 million.
Arts and Humanities
Click on the picture for a list of programs!

Renovations and Repairs
We are in the process of revamping the beloved Hope Monument on campus! Wayne Community College established the Hope Monument in 2007 as a campus landmark of honor, distinction, and remembrance to celebrate the work and achievements of past and present faculty, staff, and alumni. Bricks may be purchased to honor such individuals. The monument itself will not be changed but the bricks which surround it have been taken up and they will be replaced by new bricks. Click here for more information.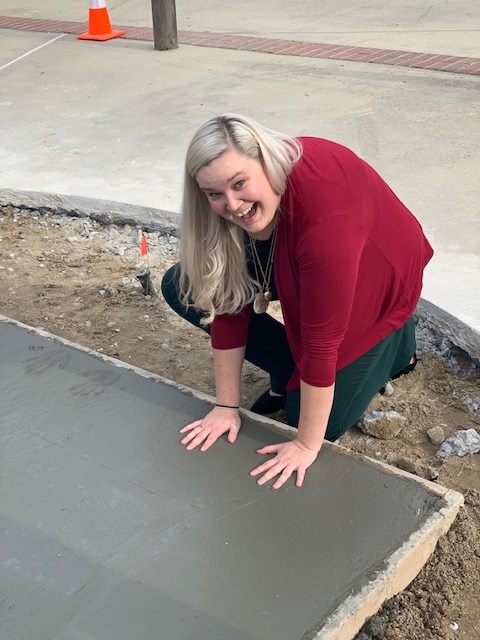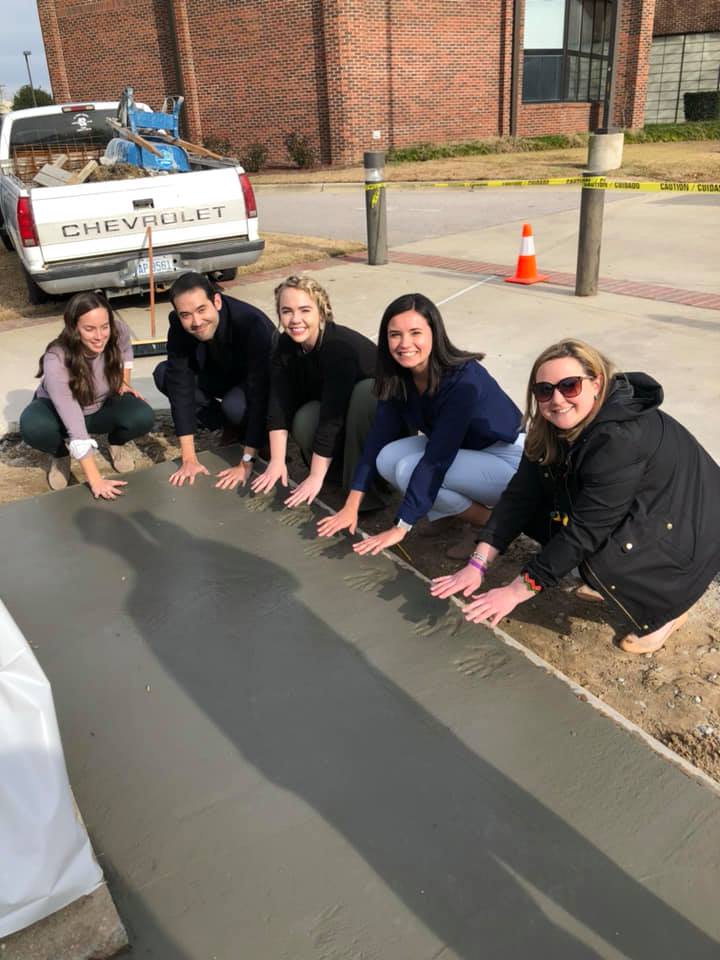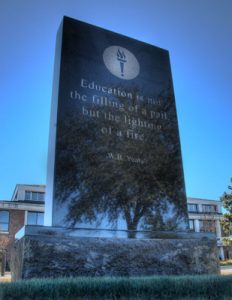 WCC employees leave their mark!  Their hand prints will forever be a hidden part of the monument.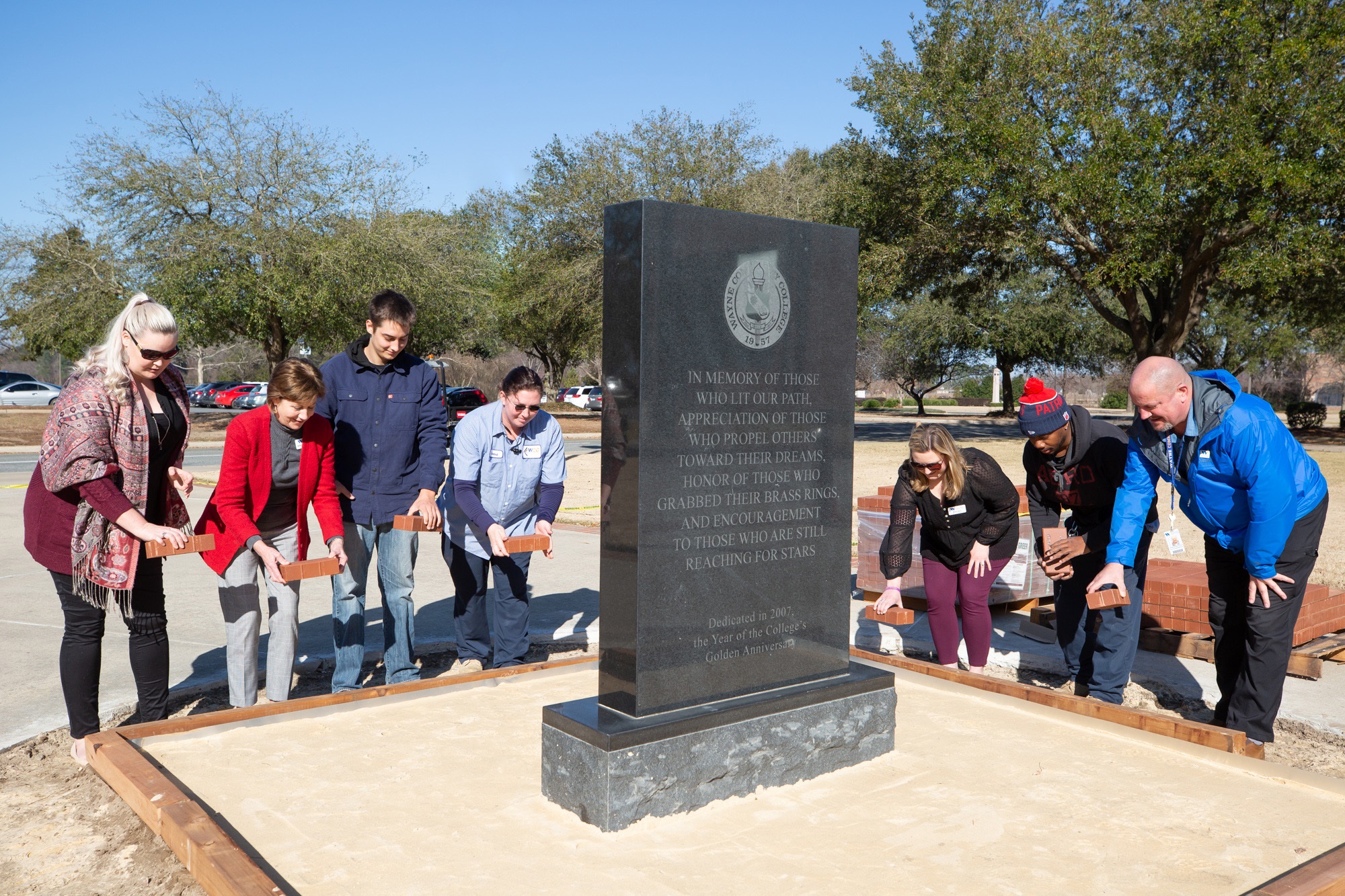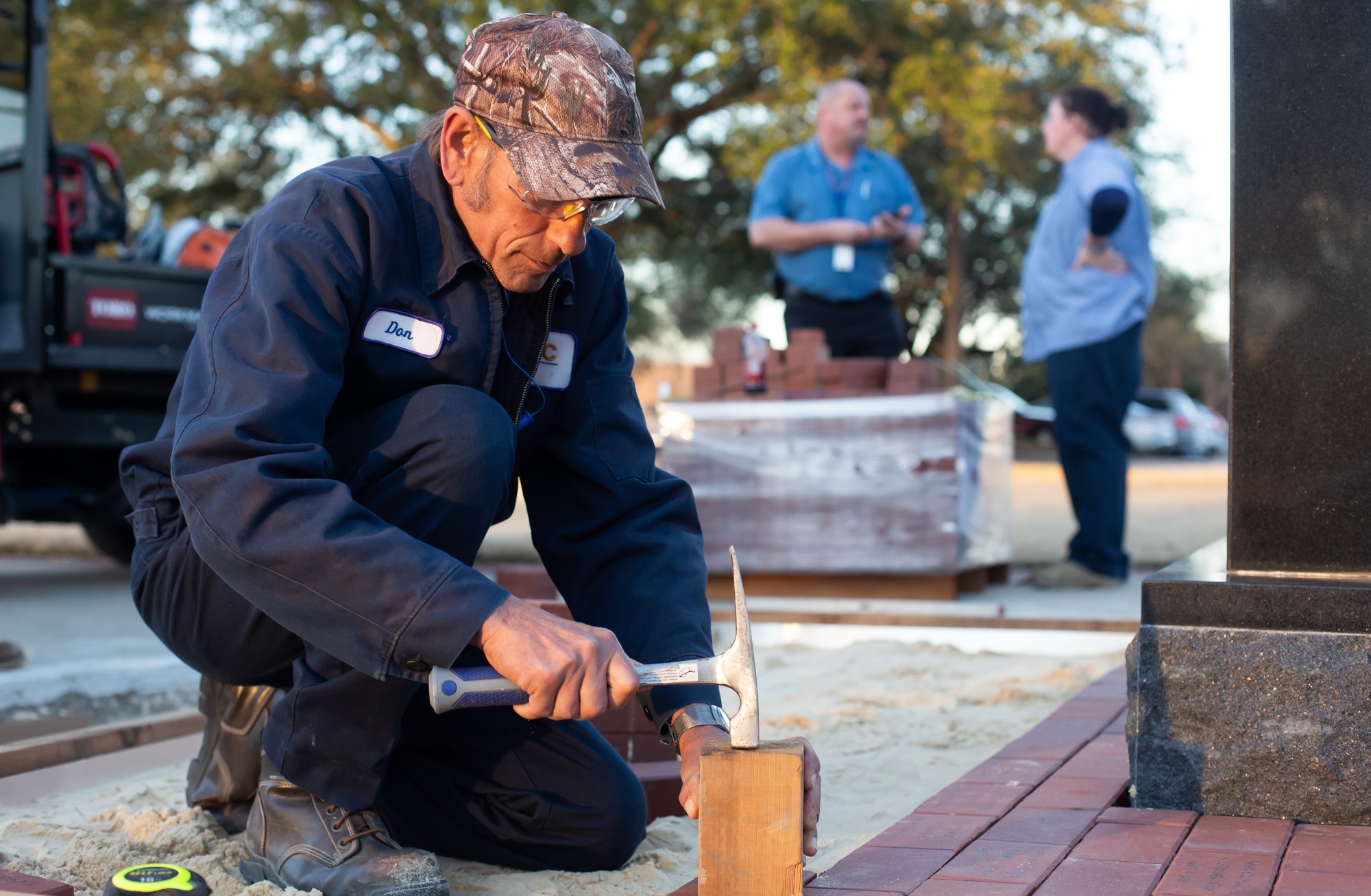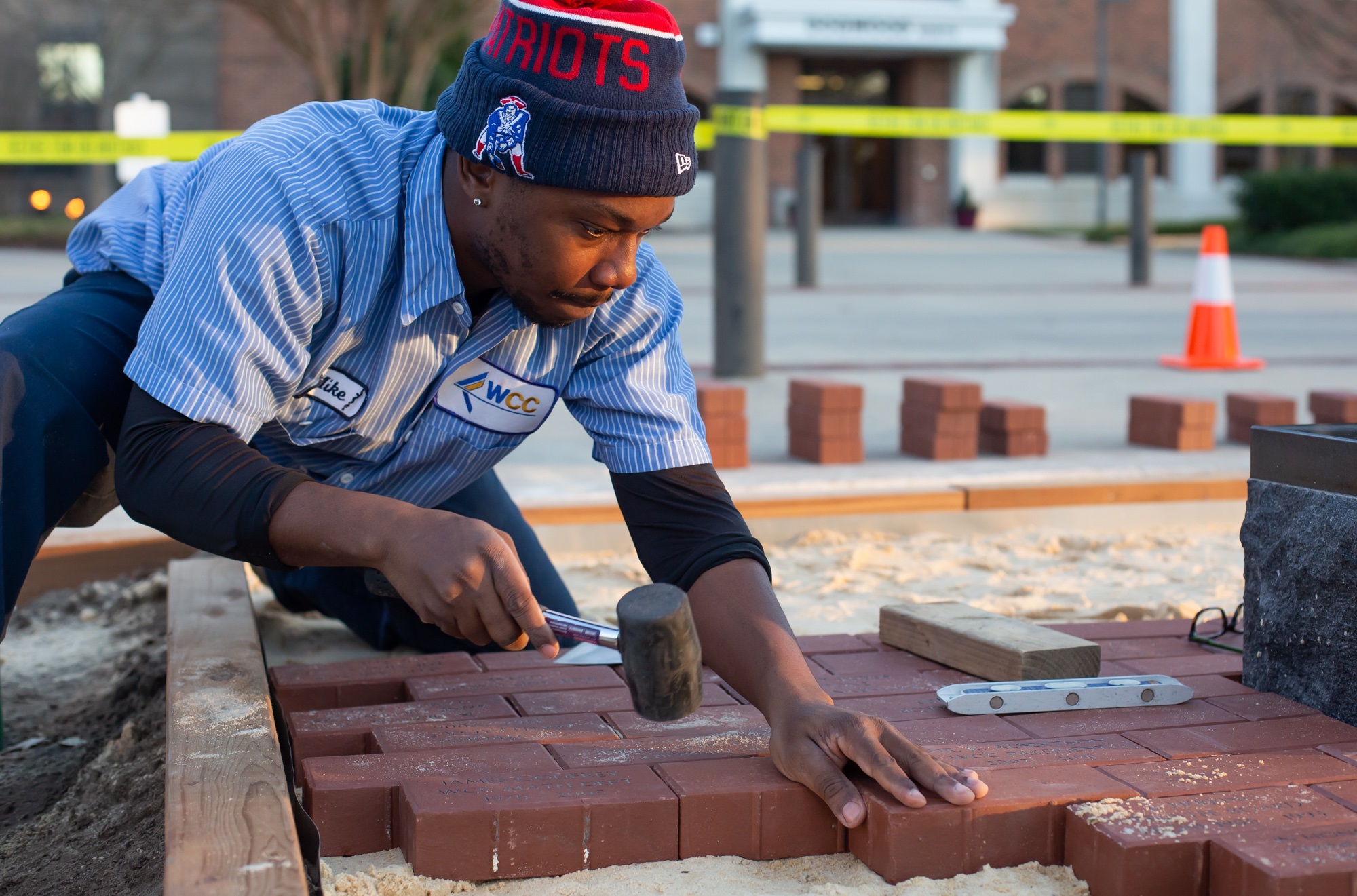 The first brick has been laid and work continues on the monument.
The Hope Monument Renovation is complete. A rededication ceremony was held at the college to commemorate this special occasion.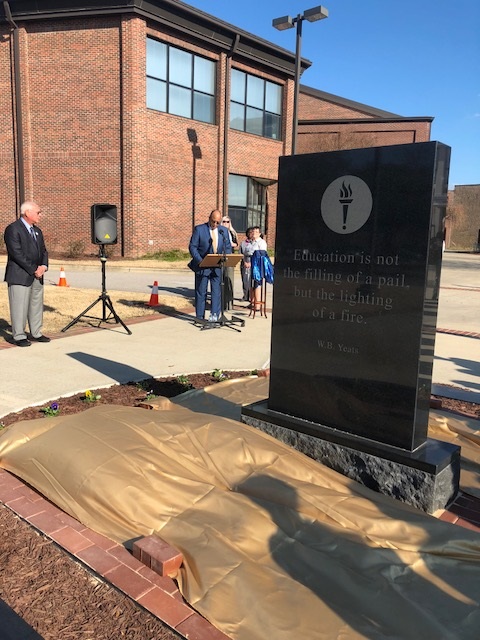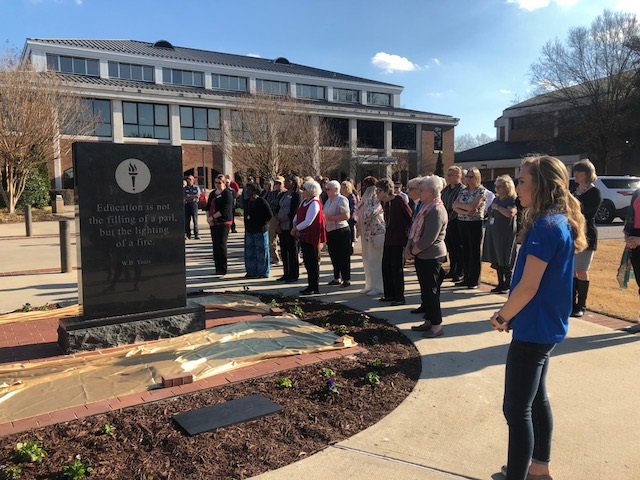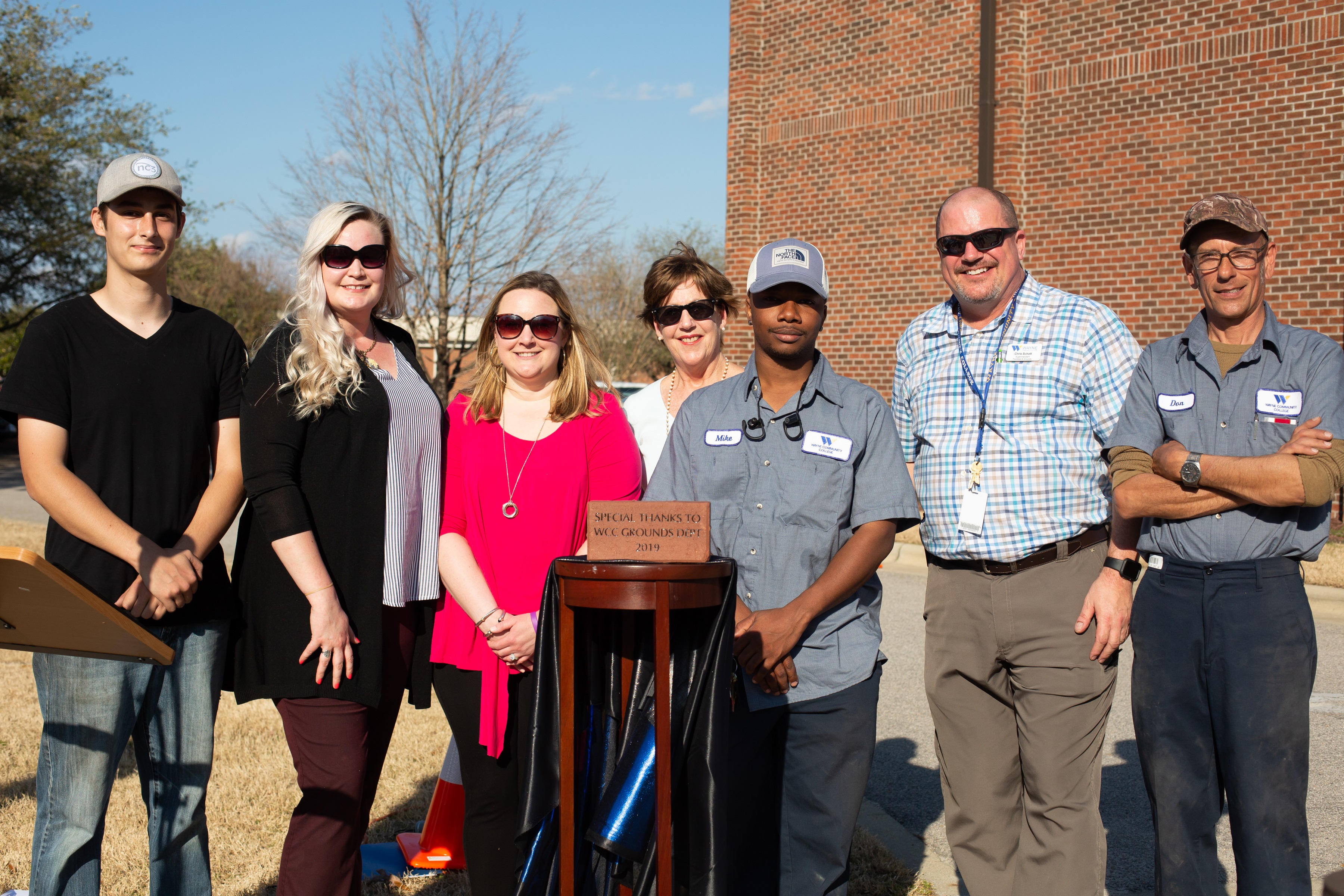 The WCC grounds crew was recognized with a special brick, presented by The Foundation, in appreciation for their hard work and dedication to the project.
Celebrations
Wayne Community College held its annual Holiday Luncheon on December 13.  Four employees were recognized as Employees of the Year.  They each received a plaque and a monetary award.  The awards are based off of peer nominations in four different categories which include, Professional Staff, Professional Support Staff, Operations and Maintenance Staff, and Adjunct Faculty.  The Foundation is happy to provide these awards each year.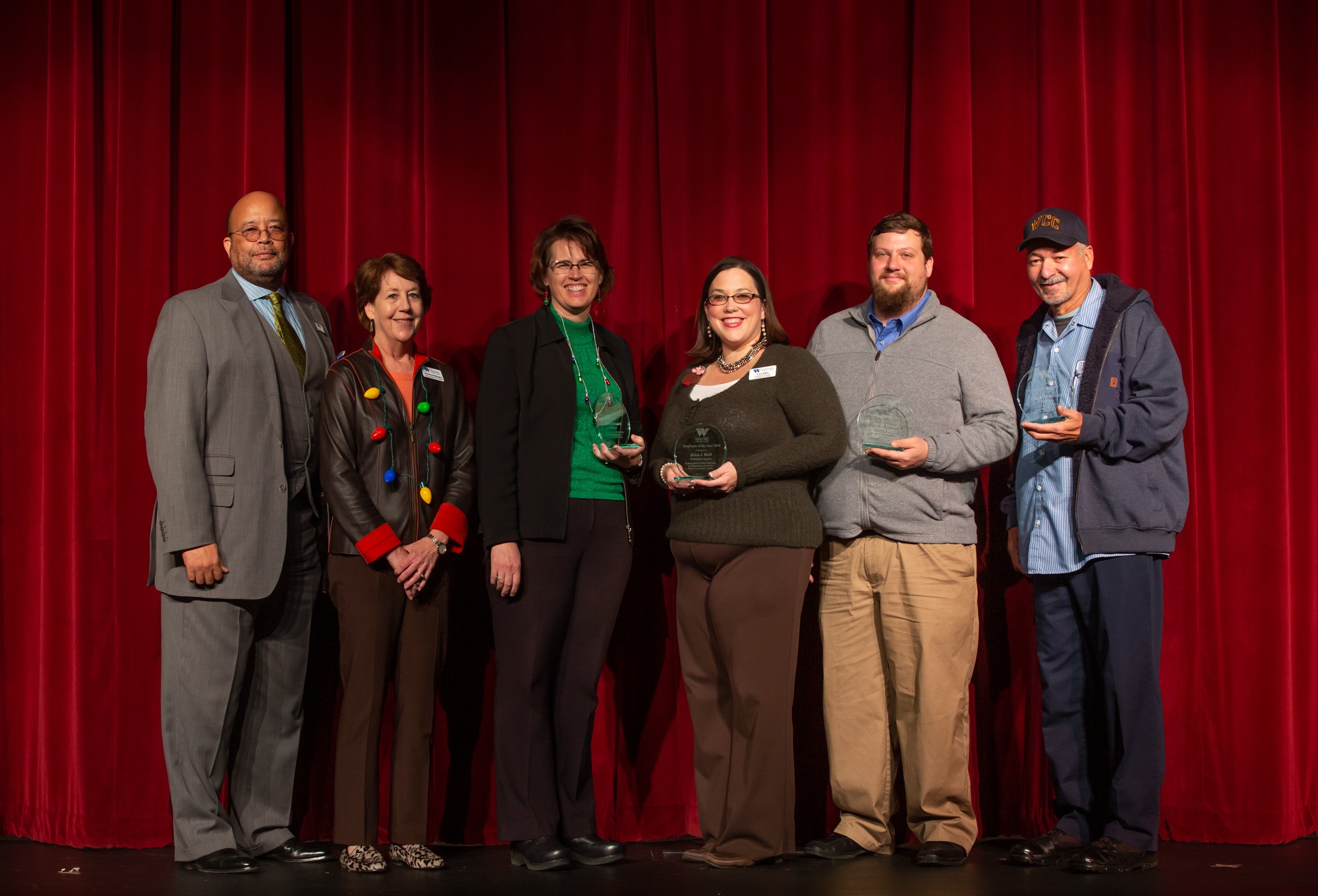 Foundation Videos
Please visit the Foundation's Youtube Channel for all of our videos.