The Foundation of Wayne Community College
---

The Foundation of Wayne Community College is a nonprofit organization established to support the students, faculty, staff and programs of Wayne Community Community College. The purpose of the Foundation is to broaden the base of community support in order to promote the educational development of Wayne Community College.  To learn more about the Foundation and its history please visit the About the Foundation page.
Donate Now
---
At this year's Convocation we presented two faculty members with the Distinguished Chair Award.
The Distinguished Chair Awards recognize outstanding full-time faculty members who have distinguished themselves at the college and in the community. The awards are made possible by an annual gift to The Foundation of Wayne Community College by an anonymous donor. Each recipient receives a monetary award to use for travel as well as a keepsake.
Congratulations to Danny Rollins, WCC Language and Communications Department Chair and to Angie Waller, WCC Art Instructor.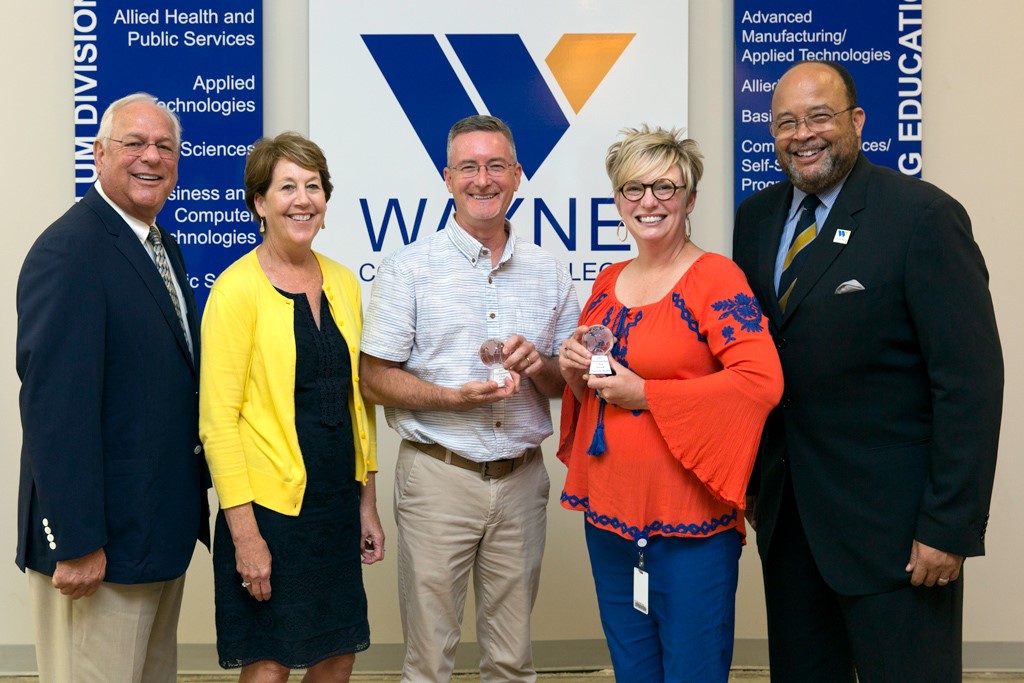 Foundation Videos
Click on the menu button in the top left corner of the video below to view a list of more videos. You can also visit the Foundation's Youtube Channel for more videos.