The Foundation of Wayne Community College
---
Scholarships Applications – Now Online
The Foundation of Wayne Community College is a nonprofit organization established to support the students, faculty, staff and programs of Wayne Community College. The purpose of the Foundation is to broaden the base of community support in order to promote the educational development of Wayne Community College.  To learn more about the Foundation and its history please visit the About the Foundation page.
Celebrations
Wayne Community College held its annual Holiday Luncheon on December 12.  Four employees were recognized as Employees of the Year.  They each received a plaque and a monetary award.  The awards are based off of peer nominations in four different categories which include, Professional Staff, Professional Support Staff, Operations and Maintenance Staff, and Adjunct Faculty.  The Foundation is happy to provide these awards each year and offers its congratulations to the very deserving recipients!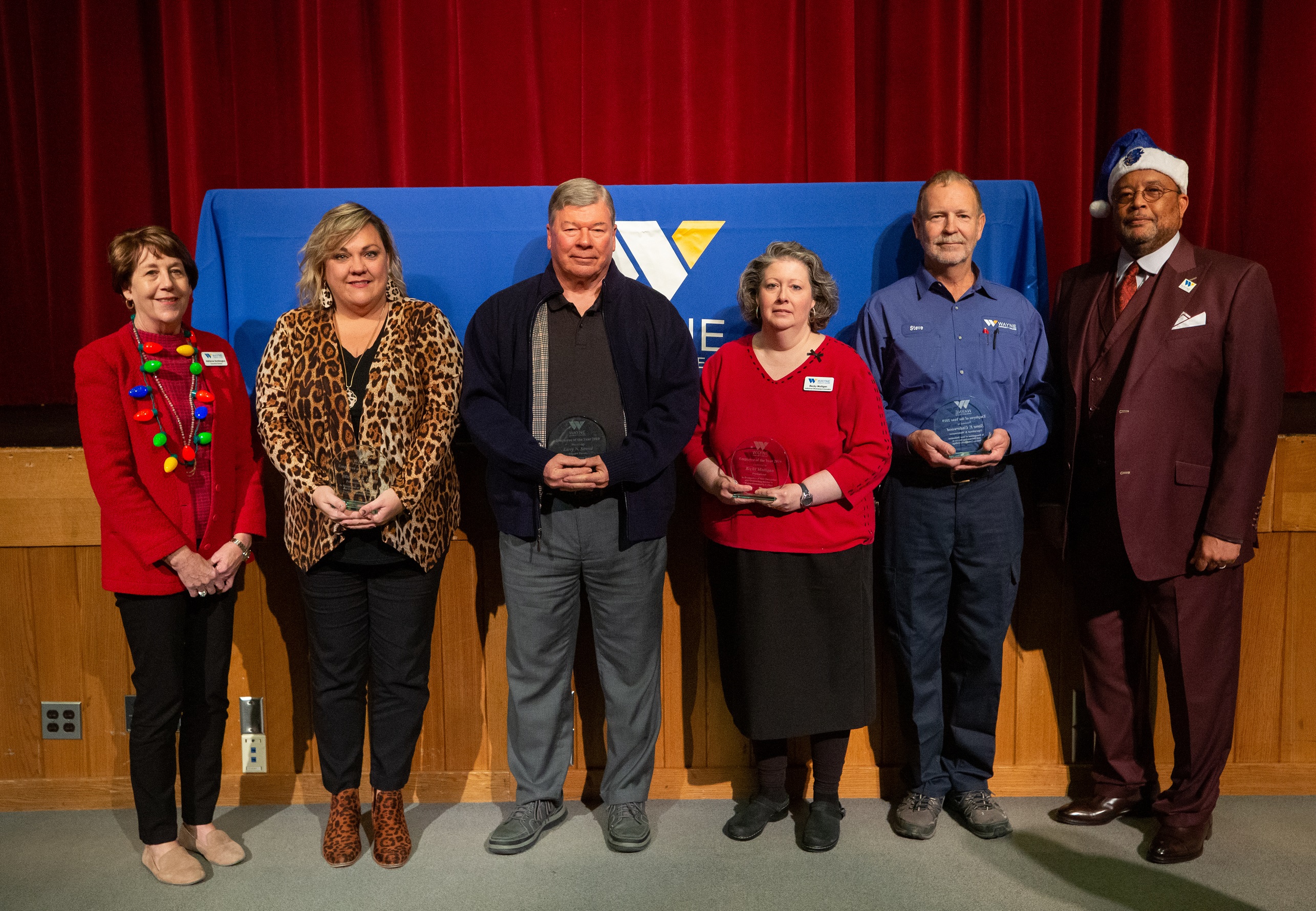 Pictured left to right are Adrienne Northington, Foundation of Wayne Community College Executive Director, Michelle Dixon (Professional Support Staff), Larry Stroud (Adjunct Faculty), Becky Mulligan (Professional Staff),  Steve Underwood (Operations and Maintenance) and WCC President Thomas A. Walker Jr.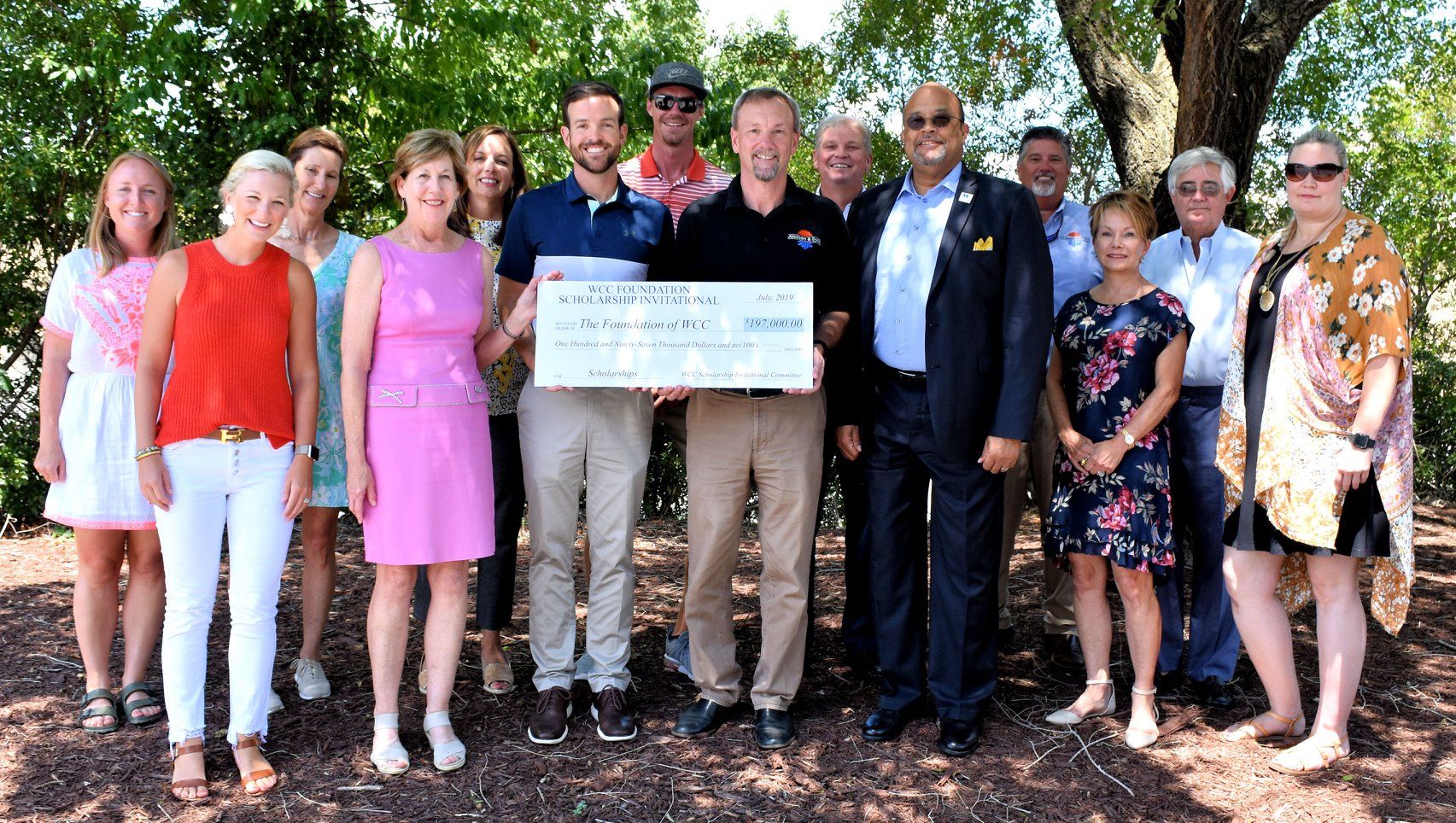 This year's Scholarship Invitational – live and silent auction, 50/50 drawing, and golf tournament with all the donors and sponsors – brought in $197,000 for The Foundation of Wayne Community College scholarships. The total raised by this event over its 27-year history is now more than $2 million.
Arts and Humanities
Click on the picture for a list of programs!

Foundation Videos
Please visit the Foundation's YouTube Channel.