Wayne Community College (WCC) and the North Carolina Military Business Center (NCMBC) have announced the appointment of Bill Simons as Federal Business Development Professional in Goldsboro, NC.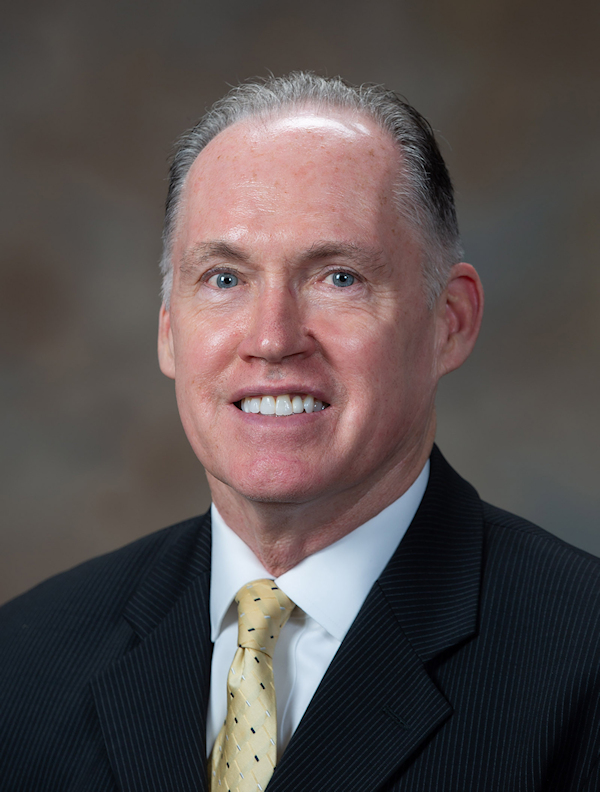 Serving businesses from WCC, Simons will identify contract opportunities, source those opportunities to businesses across the state, and provide one-on-one assistance to help businesses compete for, win and grow jobs through federal contracts.
"The business development team is the heart of the NCMBC," said Scott Dorney, NCMBC executive director. "Bill's experience with the US Marine Corps in an active duty capacity and his civilian federal service role will equip him to provide invaluable assistance to North Carolina businesses in winning and successfully executing federal contracts."
As a member of the NCMBC's business development team, Simons will identify future and current federal prime and subcontracting opportunities, identify and notify companies of these opportunities and provide one-on-one assistance to help companies bid on and win contracts. Specifically, Simons will monitor contract opportunities on Seymour Johnson Air Force Base in Goldsboro as well as opportunities from the following Department of Defense and federal agencies: Office of Naval Research and Marine Corps Warfighter Lab; Marine Corps Reserves; and US Air Force components including the Air Force Test Center, Sustainment Center, and Life Cycle Management Center; Material Command; and US Air Force Reserve Command. Simons' industry focus will include the manufacturing of small arms, ordnance, ammunition and explosives.
Simons is responsible for working one-on-one with North Carolina businesses in Wayne, Lenoir, Johnston, Wilson, Greene, Pitt, Edgecombe, Nash, Halifax, Northhampton and Hertford counties that desire to do business with the federal government.  In this capacity, Simons will help existing businesses to identify, bid on, and compete for federal contracts.
Simons retired from the US Marine Corps in 2005.  While on active duty, Simons served as a Weapons Repair Officer and Ordnance Officer, commanding both as a Platoon Commander and Company Commander. As an enlisted Marine, he also served as a Marine Corps Drill Instructor and leadership instructor for the Marine Corps' Non-Commissioned Officer Academy. Simon's tours of duty throughout his 25-year military career included; 1st and 2nd Marine Divisions; 2nd and 3rd Force Service Support Group; Marine Corps Recruit Depot Parris Island, South Carolina; Marine Barracks Guantanamo Bay, Cuba; The School of Infantry, Marine Corps Logistics Base Albany, Georgia; and Marine Corps Base Quantico, Virginia.
Upon his retirement from active duty, Simon entered civilian federal service (Department of Defense) in December 2004, and was the Head (GS-15) of the Capabilities Based Assessment Branch, Marine Corps Integration Division within Headquarters Marine Corps Combat Development and Integration in Quantico, Virginia. Simon led the effort that identifies and develops future Marine Corps capabilities within the Joint Capabilities Integration Development System (JCIDS) and the Planning, Programming, Budget and Execution (PPBE) process. He retired from federal service in November 2019.
Simon's formal education includes
Master of Science in Procurement and Acquisition from Webster University,
Master of Business Administration from Averett University,
Master of Arts in Management from Florida Institute of Technology and
Bachelor of Science in Psychology from Campbell University.Simons's office is located within the Business and Industry Center at the college. Simon can be reached at 919-739-6943 or 
simonsw@ncmbc.us
. Additional information can be found at 
www.ncmbc.us/bill-simons/
.
# # #
The NCMBC is a component of the NC Community College System, headquartered at Fayetteville Technical Community College (2201 Hull Road, Fayetteville, NC, 28303).
Wayne Community College is a public, learning-centered institution with an open-door admission policy located in Goldsboro, N.C. As it works to develop a highly skilled and competitive workforce, the college serves 11,000 individuals annually as well as businesses, industry, and community organizations with high quality, affordable, accessible learning opportunities, including more than 140 college credit programs. WCC's mission is to meet the educational, training, and cultural needs of the communities it serves.
Follow WCC on Facebook (also @WayneCCNewsandViews), Twitter, and Instagram.