Three prints and a wreath are being offered in a fund raiser for Wayne Community College students' upcoming trip to Spain.
Now through the Winter Fine Arts Festival, chances are being sold for three prints of original works by WCC students (one matted-and-framed print and two wrapped canvas prints) and a wreath designed by the Art Instructor Angie Waller.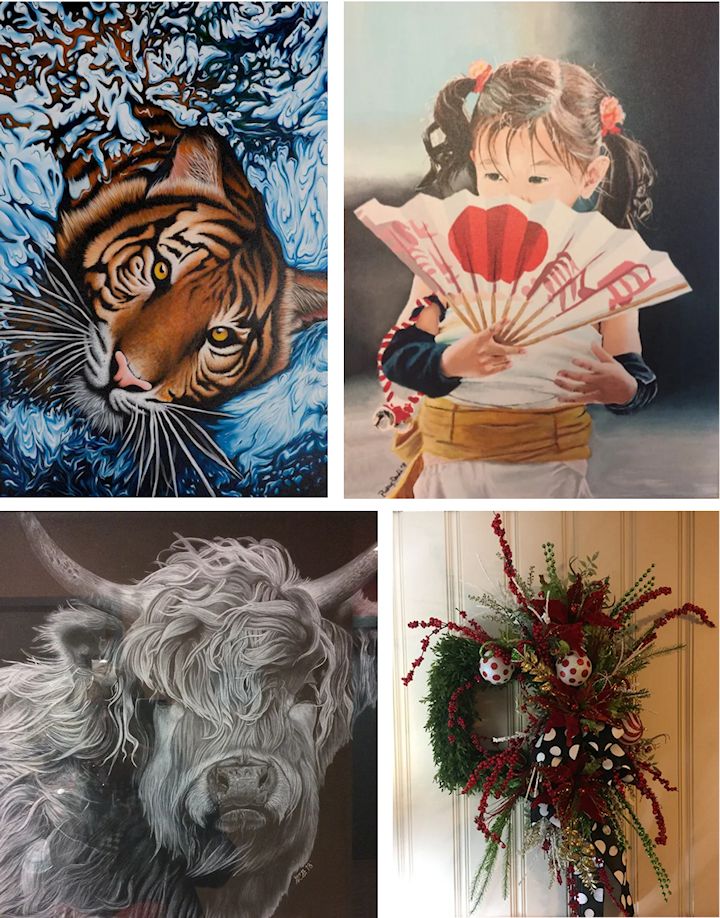 The winners will be drawn during the Fine Arts Festival. The proceeds of the venture will offset the students' costs for the trip which is scheduled for spring 2019.
Tickets for the drawing are $5 each and can be purchased from any WCC art student, the Foundation, or by contacting Waller at (919) 739-6843 or arwaller@www.waynecc.edu and at the festival.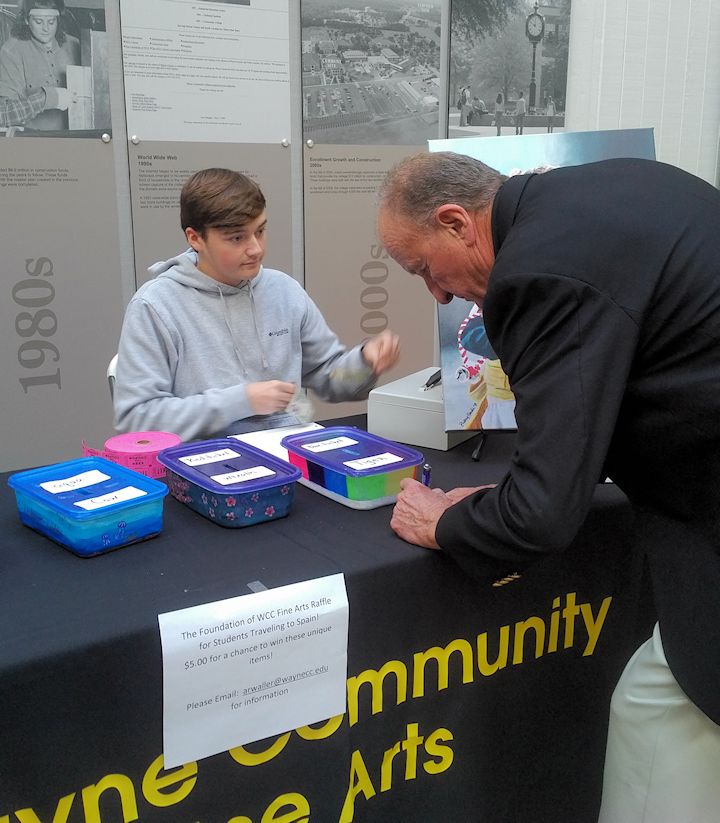 Wayne Community College is a public, learning-centered institution with an open-door admission policy located in Goldsboro, N.C. As it works to develop a highly skilled and competitive workforce, the college serves 12,000 individuals annually as well as businesses, industry, and community organizations with high quality, affordable, accessible learning opportunities, including more than 70 college credit programs. WCC's mission is to meet the educational, training, and cultural needs of the communities it serves.