Jack Best was recently recognized with the Wayne Community College President's Award in an intimate ceremony that included WCC stakeholders and Best's family.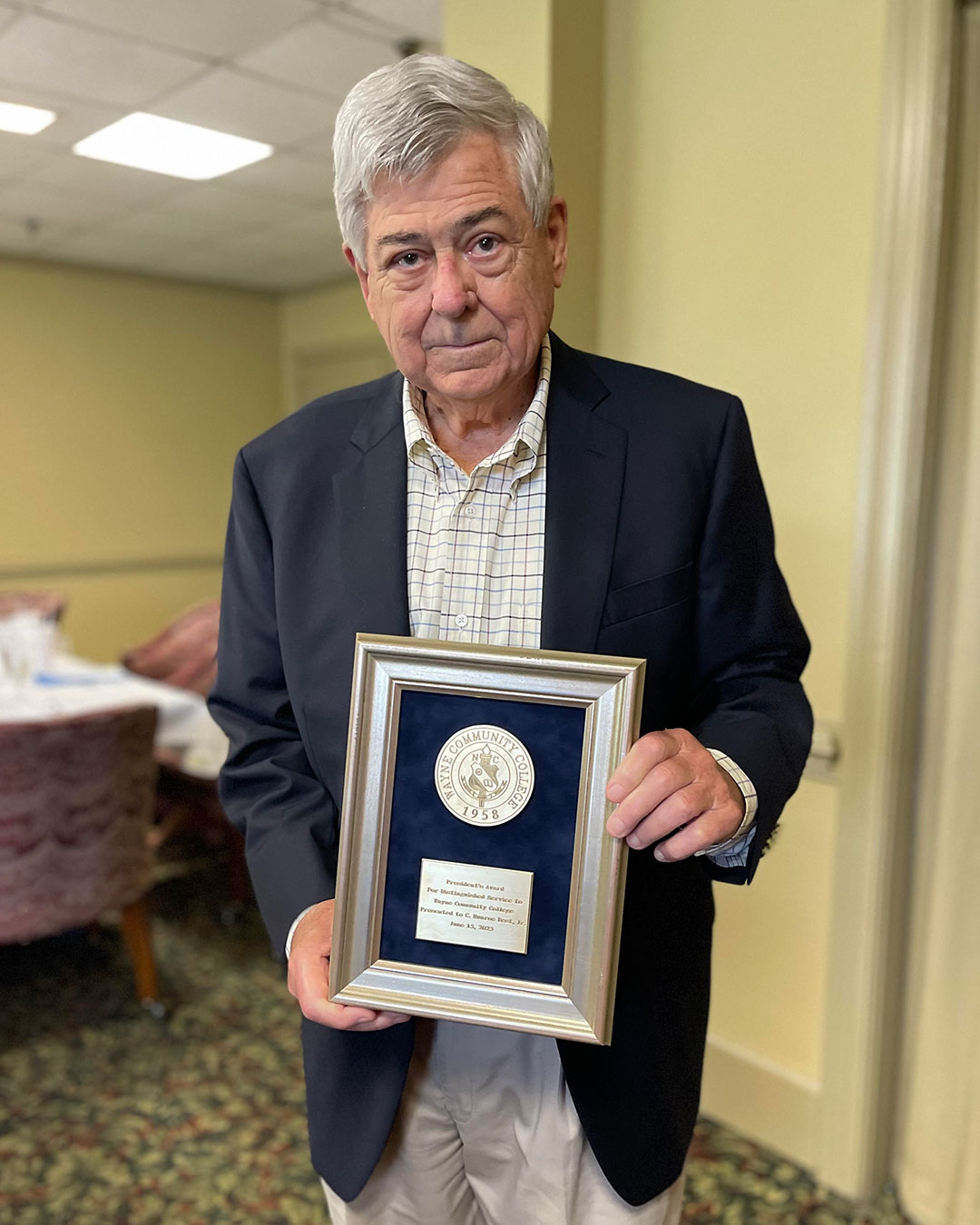 "As president, one of my greatest privileges is honoring individuals who make a difference to our college and in our community," stated Wayne Community College President Patty Pfeiffer.
"Today, I get to recognize a man who gives without reservation to the things for which he has a passion."
Best has served on the college's Foundation board for 24 years. Described as a man of conviction and vision, he has shared his leadership talents with Boys and Girls Club, First Presbyterian Church, Village of Walnut Creek and the Walnut Creek Country Club, Wayne Country Day School, Wayne Memorial Hospital, Scouts, and many other organizations.
Best served eight years as a Wayne County Commissioner, including a stint as the chair. The people of Wayne County knew where he stood on issues and expected him to speak his mind and say what others would not, exemplifying fairness and integrity.
Best advocates for improving educational options for our residents and economic growth for the county. Toward that end, he is generous with Wayne Community College and was a founder of the Highway 70 Commission, helped form the Wayne County Development Alliance from two committees of 100, and is an honorary Impact Wayne cabinet member.
President Pfeiffer added that Best is part of a select group of individuals to receive the President's Award for Distinguished Service for his work within his profession, his community, and Wayne Community College.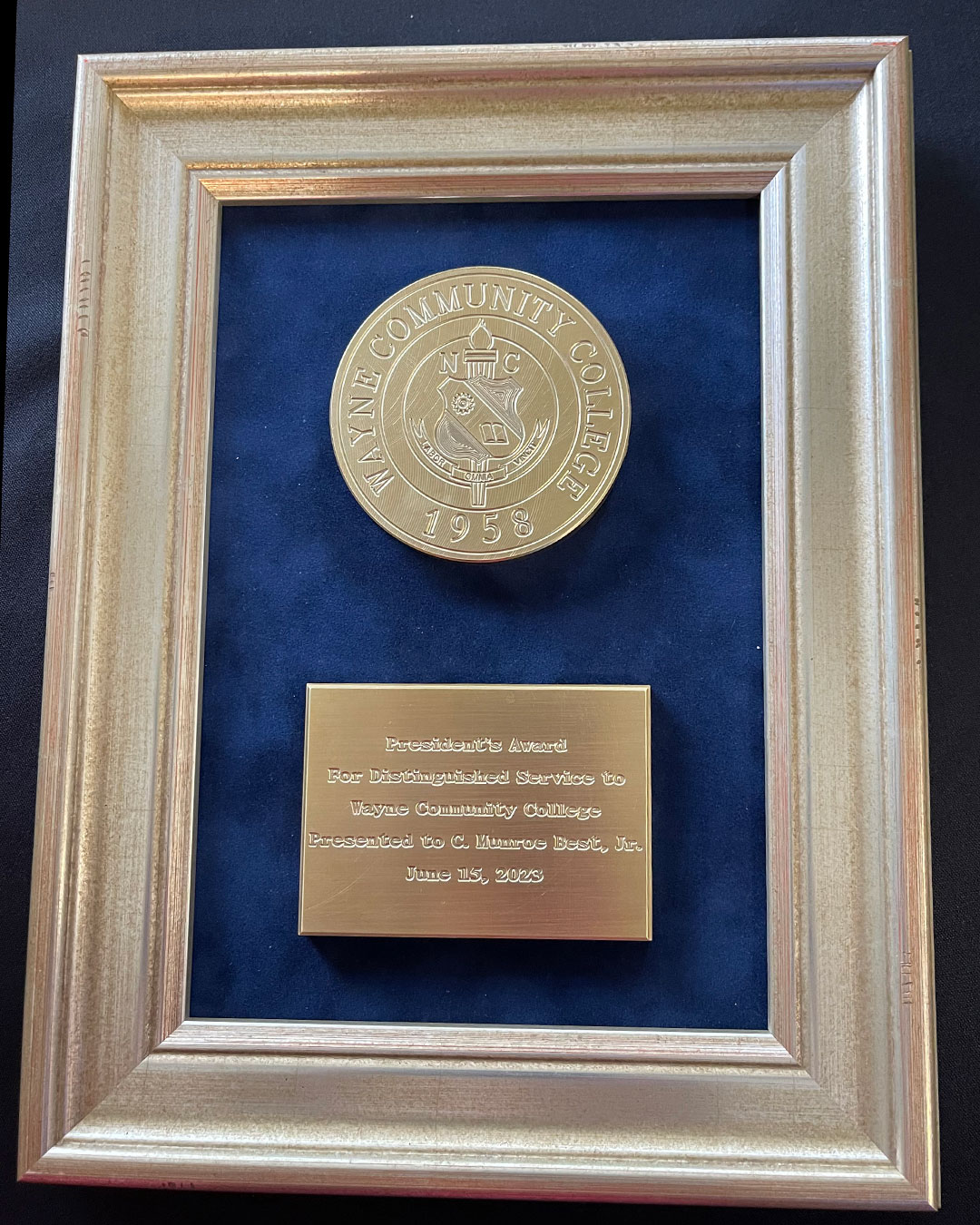 About WCC
Wayne Community College is a public, learning-centered institution with an open-door admission policy located in Goldsboro, N.C. As it works to develop a highly skilled and competitive workforce, the college serves more than 10,000 individuals annually as well as businesses, industry, and community organizations with high quality, affordable, accessible learning opportunities, including more than 240 college credit programs. WCC's mission is to meet the educational, training, and cultural needs of the communities it serves.