A bunch of Wayne Community College folks have been "given the boot."
They are listed in the hot-off-the-press "The Best of the Boot 2021" magazine as honorees in its inaugural Best of the Boot contest and its first Who Wayne's Watching class.
Recognitions included the following.
Best Professor at Wayne Community College:
Winner – Haleigh Wilhide, Medical and Office Administration Instructor;
Second Place – Gabe Mitchell, Agriculture and Natural Resources Department Chair;
Third Place – Allyson Daly, English Instructor;
Honorable Mentions – Jennifer Johnson, Applied Animal Science Instructor; Susan Lambert, Human Services Instructor; Steven Thorne, Operations Management Instructor
Best Daycare:
Honorable Mention – Wayne Community College Child Care Center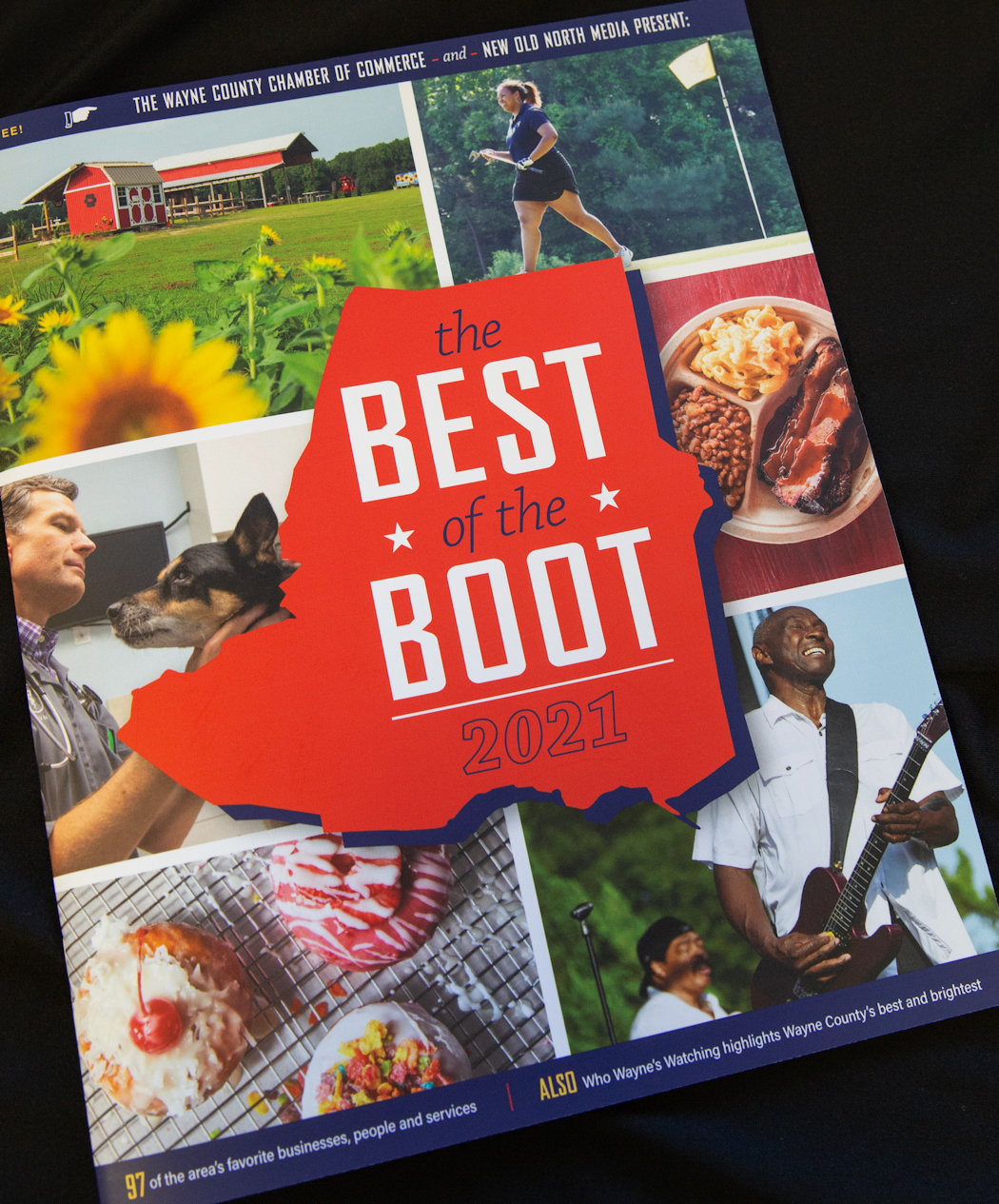 Best Lawyer:
Winner – Geoff Hulse, Board of Trustees Chair
Best Doctor:
Second Place – Dr. David Tayloe, Board of Trustees Member
Best Community Banker:
Winner – Justin McLamb, Foundation of WCC Board Member;
Second Place – Scott Newton, Foundation of WCC Board Member
Best Photographer:
Third Place – Casey Mozingo, Digital Media Technician
Best Nurse:
Winner – Alexis Spence, Nursing Clinical Adjunct Instructor
Who Wayne's Watching:
Ross Zacharzuk, Foundation Board Member;
Andrea Freile Ogburn, Communications Instructor;
Renita Allen Dawson, Vice President of Workforce Continuing Education and Community Engagement
Kudos also go to our board members' businesses, employee's family members, and our academic, business, and nonprofit partners that were recognized.
"The Best of the Boot 2021" was published by the Wayne County Chamber of Commerce and New Old North Media.