Wayne Community College has been named the best associate degree-granting institution among the country's most affordable online colleges.
WCC is one of 60 institutions across the United States that made Intelligent.com's "Most Affordable Online Colleges" list. Of those, it was named the "best for associate degrees."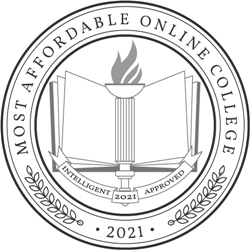 "Wayne Community College is honored to be recognized as one of the most affordable online colleges. The variety and strength of our programs, and dedicated faculty and staff, as well as affordability, makes Wayne Community College a top choice for many," said Dr. Patty Pfeiffer, WCC vice president of academic and student services.
"To paraphrase Dallas Herring, who is considered to be the father of North Carolina's community college system, we meet students where they are and take them as far as they want to go. We are in the business of changing lives," she said.
Sixty percent of WCC's offerings were available in fully online or hybrid (combination of virtual and in-person) formats prior to the onset of the COVID-19 pandemic. Currently 84 percent of the college's classes are taught online or hybrid, with all virtual portions taught synchronously.
Intelligent.com reviewed more than 250 institutions to determine which schools were the most affordable based on the cost-per-credit tuition rates. Those assessed include community colleges, which offer associate degrees, as well as four-year institutions that grant bachelor's, master's, and doctoral degrees.
All schools on the list are regionally accredited, which Intelligent.com views as assuring a high standard of quality.
The organization evaluated the cost of online programs only, not those taught on campus. In addition to cost, Intelligent.com evaluated each college's reputation, faculty, flexibility, and course strength.
"We calculated the Intelligent Score for each school on a scale from 0 to 100. Our top picks for the most affordable online colleges are a good value, well-respected, and leaders in online education," Intelligent.com said on its website.
"Wayne Community College is truly guided by its stated mission to meet the educational, training, and cultural needs of the communities it serves. Now more than ever, WCC's constituents require quality, affordable education and training in formats that fit their circumstances and lifestyles. This college's faculty and staff currently provide and are constantly seeking new accessible learning options as they strive for excellence in every aspect of our services," said WCC President Thomas A. Walker Jr.
To access the complete ranking, please visit:www.intelligent.com/cheapest-online-colleges/
About Intelligent.com
Intelligent.com provides unbiased research to help students make informed decisions about higher education programs. The website offers curated guides which include the best degree programs as well as information about financial aid, internships and even study strategies. With comprehensive, user-friendly guides and hundreds of program rankings, Intelligent.com is a trusted source among students and prospective students. To learn more, visit www.intelligent.com/.
About WCC
Wayne Community College is a public, learning-centered institution with an open-door admission policy located in Goldsboro, N.C. As it works to develop a highly skilled and competitive workforce, the college serves more than 10,000 individuals annually as well as businesses, industry, and community organizations with high quality, affordable, accessible learning opportunities, including more than 140 college credit programs. WCC's mission is to meet the educational, training, and cultural needs of the communities it serves.
Follow WCC on Facebook, (also @WayneCCNewsandViews,), Twitter, and Instagram.