Wayne Community College Forestry Instructor Jim Brodie has received certification with the North Carolina State Board of Registration for Foresters, something less than 2,000 people in the state have achieved.
The certification allows a person to use the designation "forester," "registered forester," or any other descriptive term including the word "forester" to directly convey that they are registered with the board. It protects the public by improving the standards for the practice of professional forestry in the state.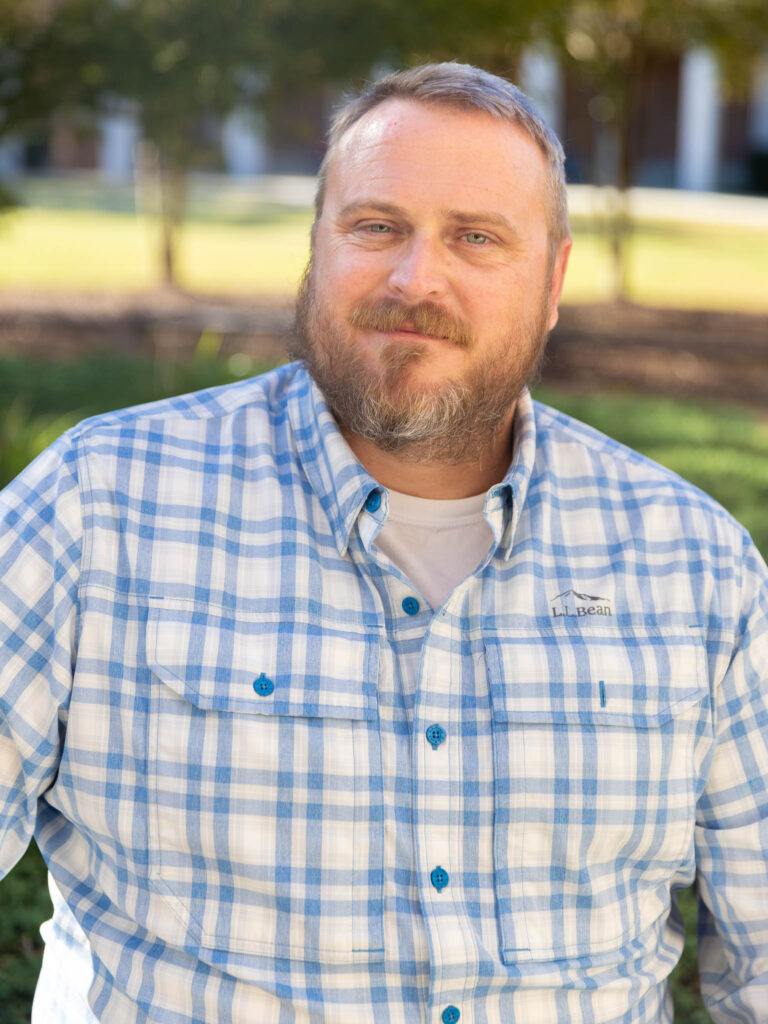 Applicants must pass exams and are evaluated on a combination of education and verified experience in the field. They also submit references from other certified foresters and undergo a background check, which is all reviewed by a governor-appointed board.
Certified foresters must receive ten continuing education credits per year to maintain the credential. "It ensures that you're both networking with people in the field and also keeping abreast of the recent developments in the industry," Brodie explained.
"Jim has worked hard to earn this certification as quickly as possible," said Agriculture and Natural Resources Department Chair Gabe Mitchell. "He has added a spark to our forestry program that has spread to our students and faculty. We are very proud of his hard work and dedication to the program."
Brodie received a bachelor's degree in forestry from North Carolina State University. He worked as a service forester with the North Carolina Forest Service after graduating, working closely with the Forest Service staff in Wayne County.
When Brodie took a new position as a forestry instructor at WCC, he saw it as a great opportunity and has now been in his role for a year.
WCC is one of only four schools in NC to offer a forestry degree, along with Montgomery Community College, Haywood Community College, and North Carolina State University. "WCC has historically had a good Forestry Management Technology program," said Brodie.
Brodie enjoys staying busy with his students and is excited about the opportunities to come. "I'm very happy to be here. I love this job," he said. "It's a small community, and I'm proud to be in it."
About Wayne Community College
Wayne Community College is a public, learning-centered institution with an open-door admission policy located in Goldsboro, N.C. As it works to develop a highly skilled and competitive workforce, the college serves around 10,000 individuals annually as well as businesses, industry, and community organizations with high quality, affordable, accessible learning opportunities, including more than 240 college credit programs. WCC's mission is to meet the educational, training, and cultural needs of the communities it serves.