Wayne Community College has named Emily Byrd as the new executive director of the Foundation of WCC.
Born and raised in Goldsboro, Byrd is a graduate of Meredith College where she studied business administration. After working in property management of commercial real estate in Raleigh, she returned to Goldsboro and worked in WCC's Admissions and Records office from 2010–2013.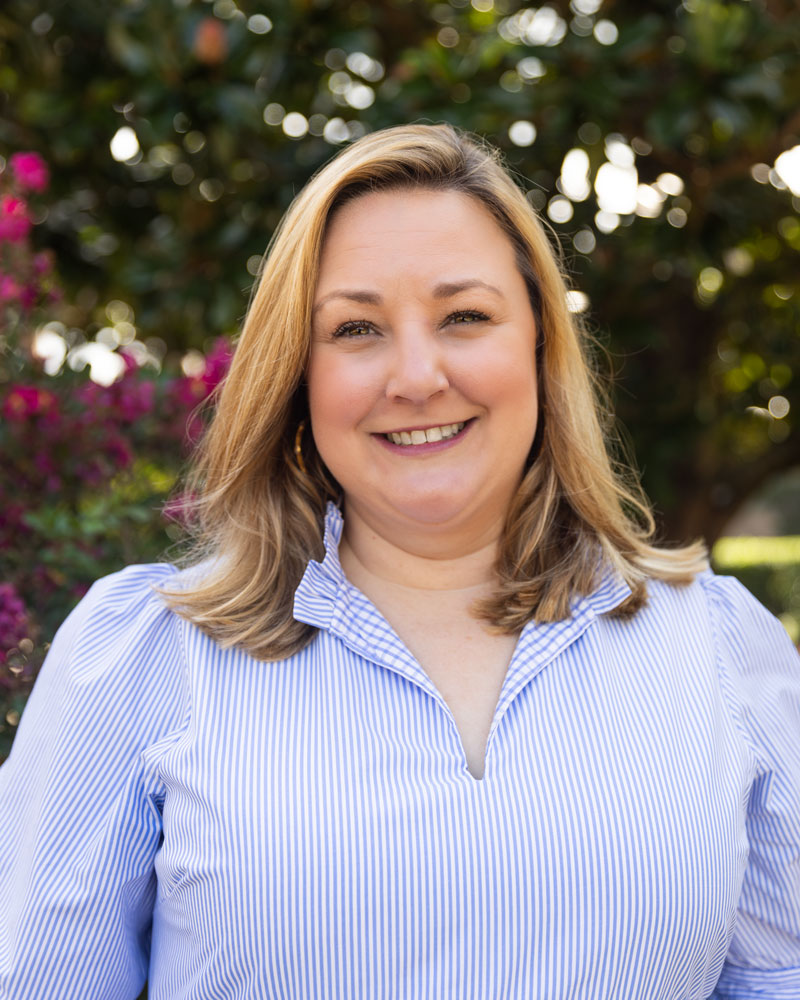 "Student Services was a great place to start. I think that has helped me understand what the students are looking for as they navigate through their education," said Byrd.
She started working for the Foundation in 2013, serving as donor relations and communications coordinator and then associate director before becoming executive director in July of 2023.
The Foundation of WCC raises funds through events like an annual golf invitational to award scholarships and support other campus initiatives. They also host community outreach events like the biannual Arts and Humanities program.
Working with Adrienne Northington, former executive director of the Foundation of WCC, helped pave the way for Byrd.
"She taught me about the Foundation and how things work and prepared me to step into her role when she left," Byrd said. "Adrienne is really who helped me get to where I am today."
Byrd's favorite part of her job is helping fund students' education so they can reach their full potential. "We have a lot of students who can't afford to come to school. I think the high point would always be helping those students feel that they can accomplish their dreams, that we're here to help them not just financially but with any type of support that they need," she shared.
The Foundation's next big project will be raising funds to build an agriculture complex and lab, which is also funded in part by a donation from Bill and Melda Lamm. "It's very important to the ag community, and it's very important to our programs here," Byrd said. "I'm excited about that."
Byrd also wants to see an increase in funding for the Bison Benefit scholarship, which awards up to four semesters of free tuition to high school graduates with at least six Career and College Promise credits.
After working at WCC for over a decade, Byrd says it feels like home now. "I love Wayne Community College. The people are wonderful; the environment is great. I think we're doing a lot of great things. The College is such a gem and a bright light in Wayne County. I would invite the community to come on campus to see what we do."
Her love for the College is what keeps her motivated to see it succeed.
"I am excited to assume the role of executive director of the Foundation and look forward to continuing the legacy of those who came before me," she said.
About Wayne Community College
Wayne Community College is a public, learning-centered institution with an open-door admission policy located in Goldsboro, N.C. As it works to develop a highly skilled and competitive workforce, the college serves around 11,000 individuals annually as well as businesses, industry, and community organizations with high quality, affordable, accessible learning opportunities, including more than 240 college credit programs. WCC's mission is to meet the educational, training, and cultural needs of the communities it serves.