NEWS from the ARTS COUNCIL OF WAYNE COUNTY
Contact for this release/event:
Wendy Walker
919-736-3300, wendy@artsinwayne.org
PNC BANK, Wayne Community College's Workforce Continuing Education Services Community Service Program, and the Arts Council of Wayne County are pleased to present Corazón de Granada: Flamenco Joven y Jondo at the college on the evening of Oct. 16.
In this cultural spectacle, three of Granada's most promising young flamenco artists come together to create a show steeped in tradition and elevated by impeccable musical and dance technique. These artists – as the trio's name suggests – are the heart of Granada's flamenco scene. The product of a rich heritage and years of formal and informal study fuse together in Flamenco Joven y Jondo (Young and Deep), proving that the purist roots of Flamenco music and dance rest in the capable hands of this new generation of artists.
Pablo Giménez (guitar) – The son of acclaimed classical and flamenco guitarist of Juan Miguel Giménez, he began his formal studies at the age of eight and concluded his professional training in classical guitar at the Virginia Eugenia Conservatory in Granada. His professional training in flamenco guitar is currently being completed at the Rafael Orozco Conservatory in Cordoba. It is the most prestigious flamenco guitar program in the world, accepting only a handful of new students per year. He has performed as a solo guitarist at such prestigious venues and festivals as Lincoln Center, the Boston Guitar Festival and the Andres Segovia International Festival. He was the featured guitarist in the newly released documentary film "Instrumental Places: The Granada Guitar."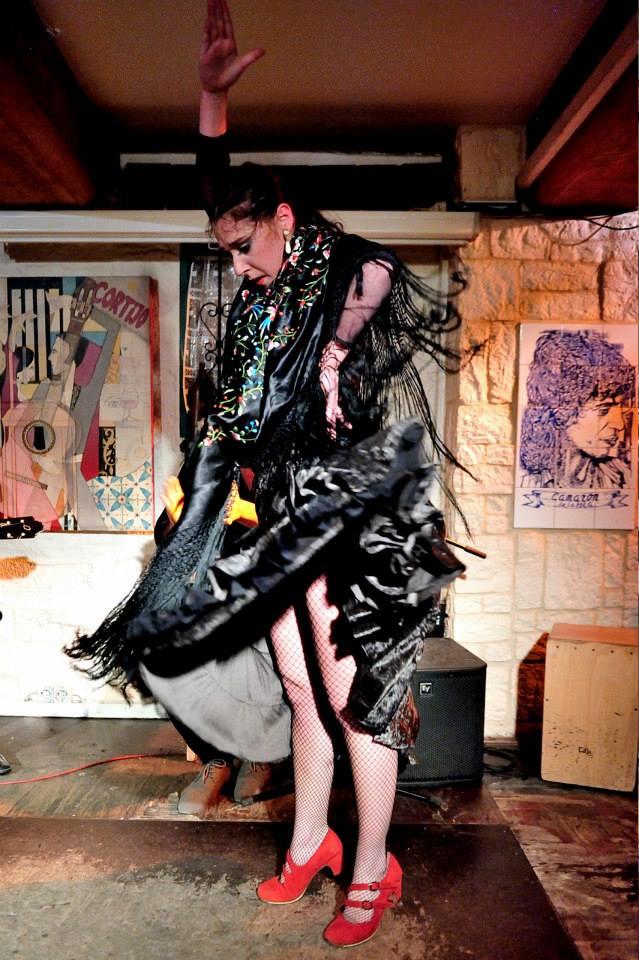 Victoria Macias (dance) – Macia began dancing at the age of four and completed her professional training in Spanish Dance and Flamenco at the Reina Sofía Conservatory (Granada) and Carmen Amaya Conservatory (Madrid).  She began her dance career at the age of 12 in the Maite Galán Spanish Dance Company. Macias has toured Spain extensively as a solo dancer and regularly appears as a featured dancer at Granada's legendary flamenco tablao "Venta El Gallo."
Alejandro Luján "El Gambimbas" (vocals) – Luján was born into a family of flamenco singers in Granada, Spain. Since the age of eight, he has studied with some of the great masters of flamenco song, including Luis el Zambo, Arcangel and El Pele. In 2009, he won first prize at the I Pepe Luis Habichuela contest for young flamenco artists.  He has performed on local and regional television programs and regularly appears as a featured singer at Granada's legendary flamenco tablao "Venta El Gallo."
Corazón de Granada: Flamenco Joven y Jondo will be presented at 7 p.m. on Monday, Oct. 16, in Moffatt Auditorium in the Wayne Learning Center on Wayne Community College's main campus in Goldsboro as part of the ACWC's Multi-Cultural Music Series. This event is free and open to the public.
This project is supported by the N.C. Arts Council, a division of the Department of Natural & Cultural Resources. www.NCArts.org.

For more information, call (919) 736-3300 or visit www.artsinwayne.org.