Wayne Community College is asking Wayne County residents and its partners to contribute to the search for a new college president.
Members of the public will have multiple opportunities to provide input into the WCC Board of Trustees' search.
Individuals are encouraged to share their thoughts, ideas, and suggestions by using a form on the college's "Presidential Search" webpage. Throughout the process, feedback provided through that webpage will be considered by the search committee.
There is an immediate need for recommendations regarding characteristics, traits, and skill sets that the form calls "uniquely important for the next president to possess at this particular time in the college's history." Stakeholders are asked to weigh in with these qualities by Friday, Aug. 20, 2021. This information will be used to develop the position description and advertisement.
The public is welcome to suggest candidates that the committee should consider recruiting. That can be done on that same Presidential Search webpage.
Other opportunities to participate in the process will come after the field of candidates has been whittled down.
Finalists will be asked to visit the campus and provide presentations to the board of trustees, campus community, and the public. Announcements will be made about every opportunity for public involvement.
At their July meeting, the trustees announced that Executive Leadership Associates (ELA) will manage the nationwide search and work with a trustee search committee. The firm will vet the applications and present the most promising candidates to the search committee as possible finalists. The committee will be responsible for choosing the finalists.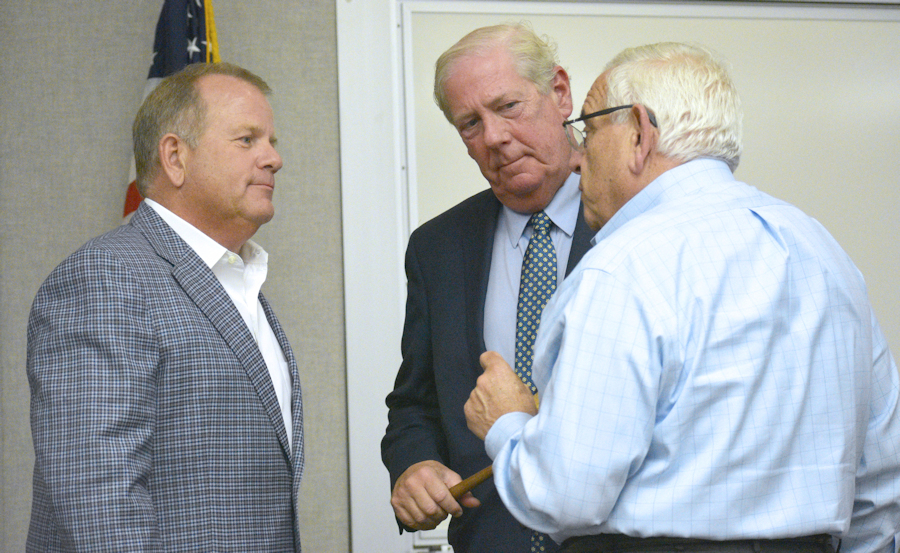 The search committee is chaired by Geoff Hulse, trustee chair, and Don Barnes, immediate past trustee chair. Other members include trustees Debbie Harris, Jimmie Ford, and Dr. David Tayloe; Foundation of Wayne Community College board member Jack Best, and WCC faculty member Haleigh Wilhide.
Dr. Patty Pfeiffer is serving as the college's interim president following the departure of Dr. Thomas A. Walker Jr. on July 23. Walker took a senior advisor for economic development and military affairs position with the University of North Carolina System.
"The Board's most important duty is to select the College president. We take this responsibility very seriously and have benchmarked best practices from around the country to develop a transparent and inclusive search process," Hulse said in a message that is being shared with constituent groups.
"Our expectation is to attract talent of the absolute highest caliber befitting the mission, culture, history, and spirit of excellence that characterizes Wayne Community College," said Hulse.
The trustee's goal is to have a new president in office in January 2022, in time to start the spring semester.
Questions about the search process can be directed to Associate Vice President for Human Resources, Marketing, Safety, and Compliance Charles Gaylor IV via email or phone (919-739-7161).
Wayne Community College is a public, learning-centered institution with an open-door admission policy located in Goldsboro, N.C. As it works to develop a highly skilled and competitive workforce, the college serves more than 10,000 individuals annually as well as businesses, industry, and community organizations with high quality, affordable, accessible learning opportunities, including more than 165 college credit programs. WCC's mission is to meet the educational, training, and cultural needs of the communities it serves.
Follow WCC on Facebook (also @WayneCCNewsandViews), Twitter, and Instagram.