The Trustees of Wayne Community College have selected Dr. Patty Pfeiffer to serve as the college's interim president.
Her appointment will begin as the current president, Dr. Thomas A. Walker Jr., departs on July 23. Walker has accepted a position with the University of North Carolina System as a senior advisor for economic development and military affairs.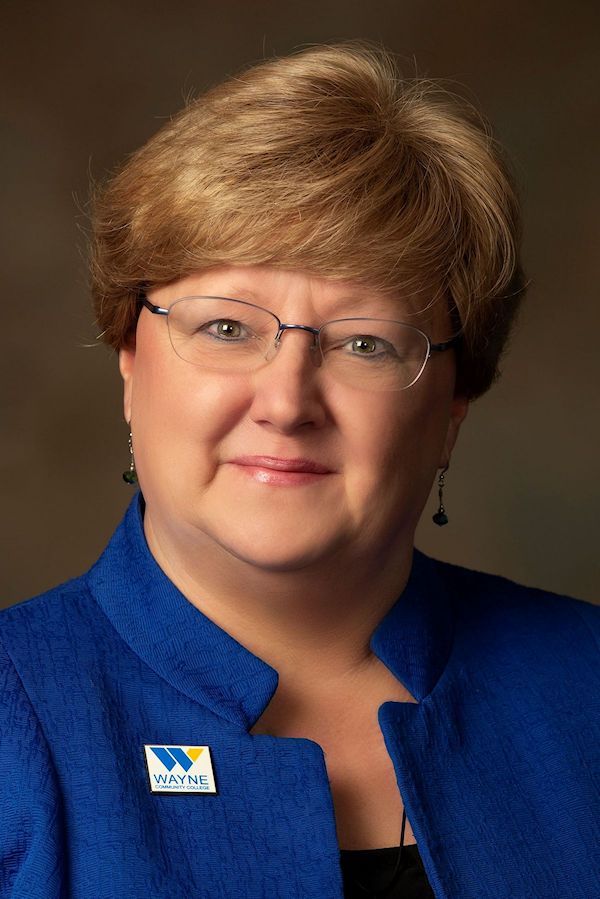 The decision to tap Pfeiffer was made during a special called meeting of the board this past Tuesday evening (June 22). During that meeting, the trustees discussed the process for hiring a new president and formed a presidential search committee.
Pfeiffer currently is the college's vice president for academic and student services. She has served in that capacity since December 2018, first on an interim basis then was formally offered the post in May 2019.
Pfeiffer has been employed at WCC since November 1994 when she joined the faculty as a nursing instructor. She moved up the ranks to Nursing Department chair in 2008, Allied Health and Public Services Division dean in 2010, and chief of staff and vice president of institutional effectiveness and innovation in March 2018.
A product of Wayne Community College's Associate Degree Nursing program, Pfeiffer also holds a bachelor's degree in nursing, master's degrees in nursing and administration, and a doctorate in education, higher education, and adult learning.
She is a member of the American Association of Community Colleges' Commission on Small and Rural Colleges. Locally, Pfeiffer serves on the Seymour Johnson Air Force Base Military Affairs Committee, UNC-Wayne Foundation Board of Directors, and the Partnership for Children of Wayne County Board of Directors and its Resource, Development, and Marketing Committee.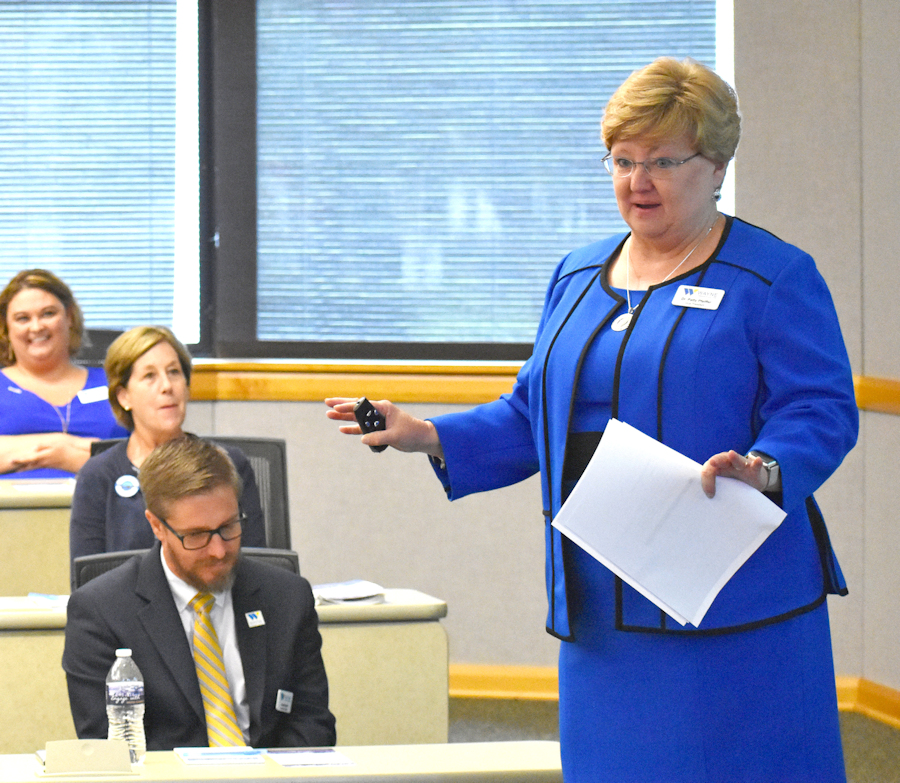 "Being selected to lead Wayne Community College as interim president is an incredible honor," Pfeiffer said. "I thank the Board of Trustees for their confidence in me and their support."
"With support from the outstanding team of faculty, staff, and administrators on this campus, I look forward to continuing our work of changing students' lives in a positive way. I also look forward to working collaboratively with our community partners that include our local school district, business and industry, and other organizations to reach all Wayne County citizens, and enable them to reach their academic and career goals," she said.
Wayne Community College is a public, learning-centered institution with an open-door admission policy located in Goldsboro, N.C. As it works to develop a highly skilled and competitive workforce, the college serves 10,000 individuals annually as well as businesses, industry, and community organizations with high quality, affordable, accessible learning opportunities, including more than 140 college credit programs. WCC's mission is to meet the educational, training, and cultural needs of the communities it serves.
Follow WCC on Facebook (also @WayneCCNewsandViews), Twitter, and Instagram.