Two Wayne Community College students will spend two weeks in Italy, thanks to an anonymous donor.
The gift of nearly $11,000 to the Foundation of Wayne Community College will allow Gracen Bogue and Dominick Wormely to participate in a college-sponsored trip in May 2024.
The two were surprised with the news when they thought they were meeting for an interview about the Foundation of Wayne Community College scholarships each has received. With History Instructor Dean Lawson and Art Instructor Angie Waller looking on, Foundation Executive Director Adrienne Northington sprang the good news on them.
The two sat open-mouthed, reading the letters that explained their gifts.
Wormely finally admitted his shock, then said, "Can I go on and sign up?" The answer was, yes.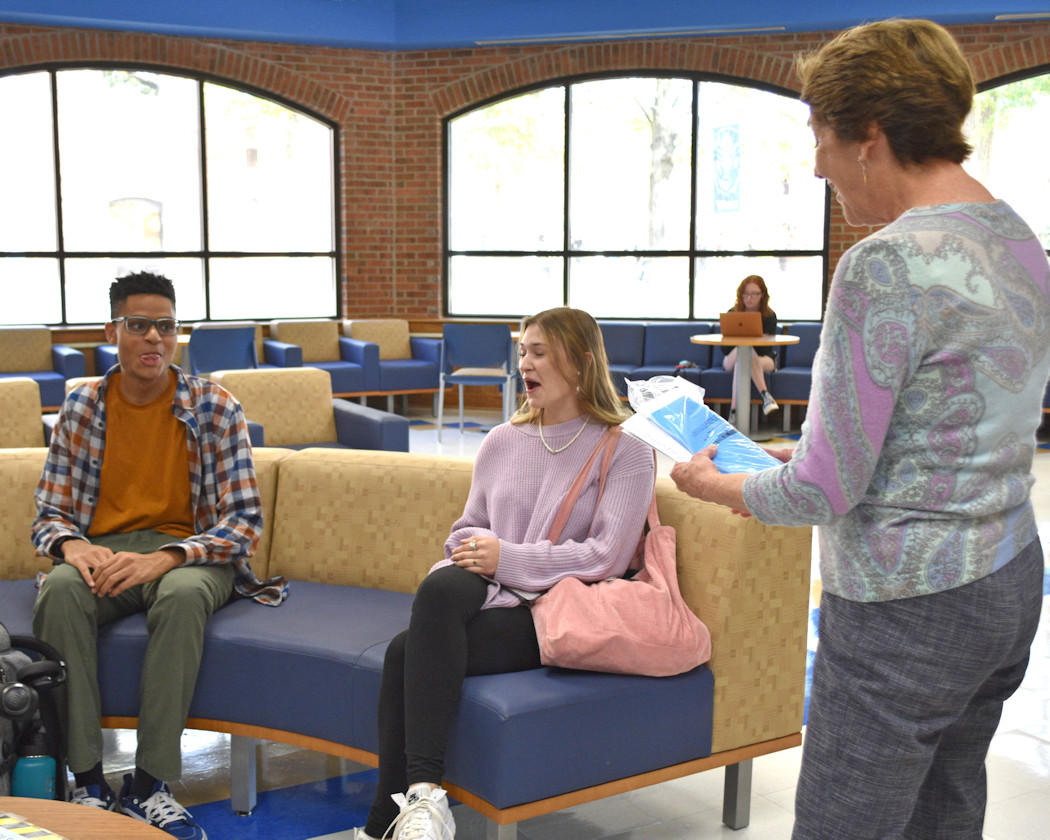 Lawson and Waller had recommended the two for the award. "We see great things in y'all," said Waller.
"Someone has given you a wonderful gift," Waller said, adding that when the students get to the appropriate point in their lives, "we want you to pay it forward."
Bogue has already started giving back. She donated a piece to the college's annual Juried Art Show, an event that benefits the Foundation.
She has already put down a deposit on the trip and knows that what she is most anticipating experiencing is the Sistine Chapel in the Vatican.
Bogue is a member of the Princeton High School Class of 2021. She anticipates graduating from WCC with an Associate in Arts degree in spring 2023. She plans to transfer to East Carolina University to prepare to be a writer.
Wormely is also an Associate in Arts major who hopes to attend ECU after graduating from WCC in 2024. He wants to go into Community and Regional Development.
A 2022 home-school graduate, Wormely said that what he is looking forward to most from the trip is simply "going overseas. I never got the chance" despite being a member of a U.S. Air Force family.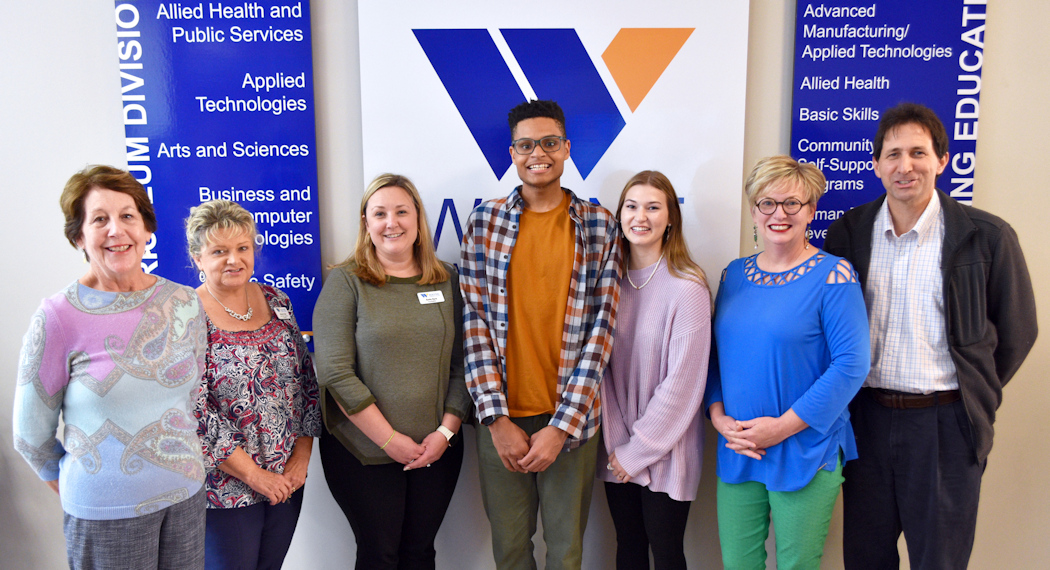 "You're going to have a blast," Lawson told the students. He and Waller have led several tours with EF Education First for the college.
There are still a few seats left for the Italy trip, which is open to the community as well as WCC students and employees. The limit for the WCC group is 45 travelers, enough to occupy a single tour bus, Waller said.
From May 14 through 27, 2024, the group will visit Milan, Venice, Florence, Assisi, and Rome.
Starting in January 2023, Lawson and Waller will hold classes to prepare the participants for the trip.
To learn more about the trip, to www.waynecc.edu/tour-of-italy or contact Waller at arwaller@waynecc.edu or 919-739-6843, or Lawson at dflawson@waynecc.edu or 919-739-6856.
About the Foundation
The Foundation of Wayne Community College is a non-profit organization that works to broaden the base of community support for educational opportunities at the college. In addition to providing cultural activities such as those in its Arts and Humanities Program, the Foundation funds innovative campus projects and employee recognition opportunities and assists WCC students with scholarships.

About EF
EF Education First is a global education company focusing on language, academic, cultural exchange, and educational travel programs. With a mission to open the world through education, EF was founded in 1965. It is organized in four divisions: EF Language and Schools, EF Cultural Exchange, EF Educational Travel, and EF Real Estate Holdings. Each division has several different businesses. It has a presence in 120 countries and employs 24,000 teachers, 25,000 office staff and 2,500 field staff.
About WCC
Wayne Community College is a public, learning-centered institution with an open-door admission policy located in Goldsboro, N.C. As it works to develop a highly skilled and competitive workforce, the college serves 10,000 individuals annually as well as businesses, industry, and community organizations with high quality, affordable, accessible learning opportunities, including more than 165 college credit programs. WCC's mission is to meet the educational, training, and cultural needs of the communities it serves. Connect with WCC at waynecc.edu.