A scholarship has been established for study in Wayne Community College's Emergency Medical Services program.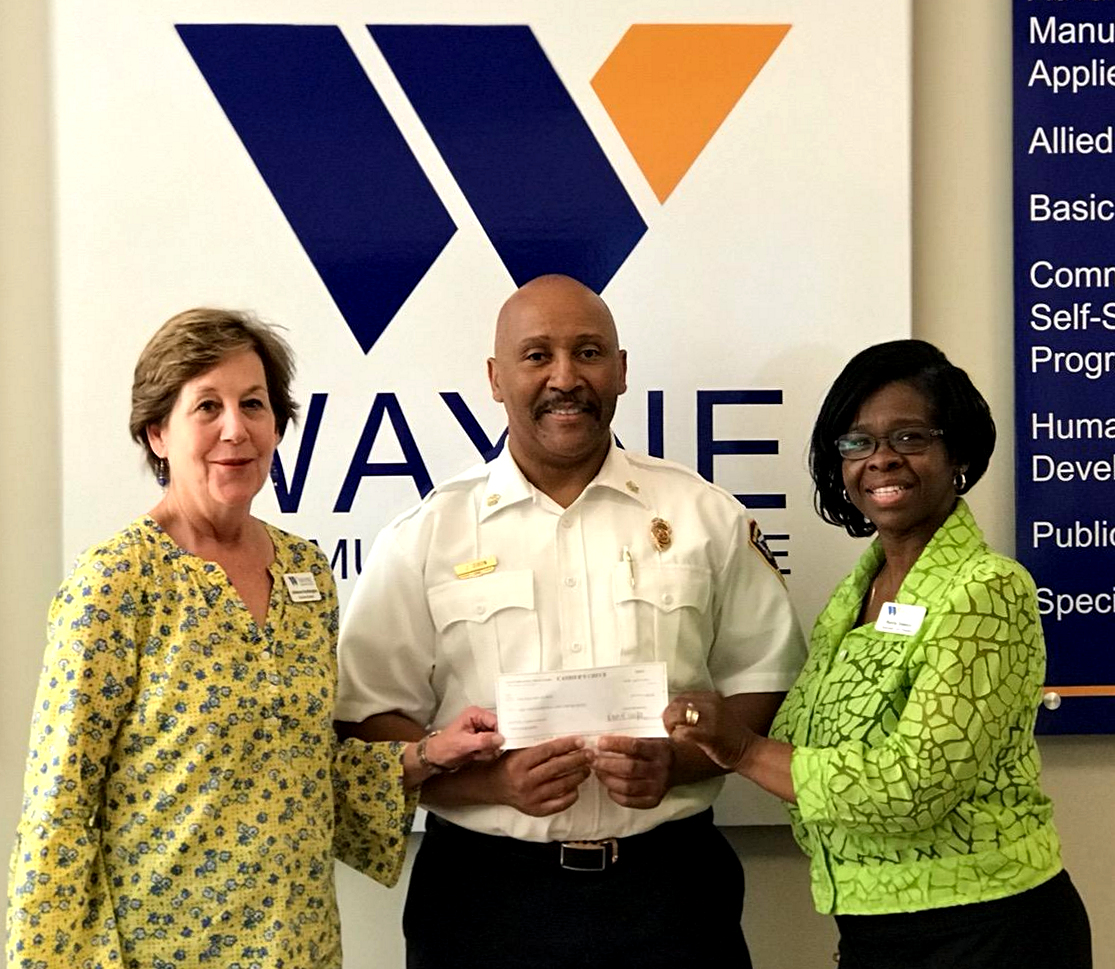 Goldsboro Fire Chief Joe Dixon has donated $1,000 to the Foundation of Wayne Community College to fund a scholarship to assist minority Goldsboro residents with obtaining Emergency Medical Technician certification needed for employment with his department.
The "Chief Joseph Dixon EMS Scholarship" provides up to $200 to as many as five students in the WCC EMS program. Scholarship funds can be used to pay for tuition, fees, books, and or required uniform items.
Applicants must provide proof of residence, a resume, and a letter of recommendation, as well as complete a ride-along with the Goldsboro Fire Department.
Interested applicants should contact Maxine Cooper at 919-739-6938 or mcooper@waynecc.edu.
For more information about the Foundation and its other scholarships, call 919-739-7022 or go to wcc-foundation@waynecc.edu with any questions.
The Foundation provided 580 scholarships worth $408,674 this academic year to students enrolled in WCC college credit, Workforce Continuing Education, and Transitional Programs courses. In addition to raising and dispersing funds for scholarships, it provides funding for innovative campus projects and employee recognition and offers cultural programs for the community.
Wayne Community College is a public, learning-centered institution with an open-door admission policy located in Goldsboro, N.C. As it works to develop a highly skilled and competitive workforce, the college serves 12,000 individuals annually as well as businesses, industry, and community organizations with high quality, affordable, accessible learning opportunities, including more than 70 college credit programs. WCC's mission is to meet the educational, training, and cultural needs of the communities it serves.