James V. "Ven" Faulk of Dudley has joined the Wayne Community College Board of Trustees.
He was appointed to the WCC board by the Wayne County Board of Education on which he had previously served.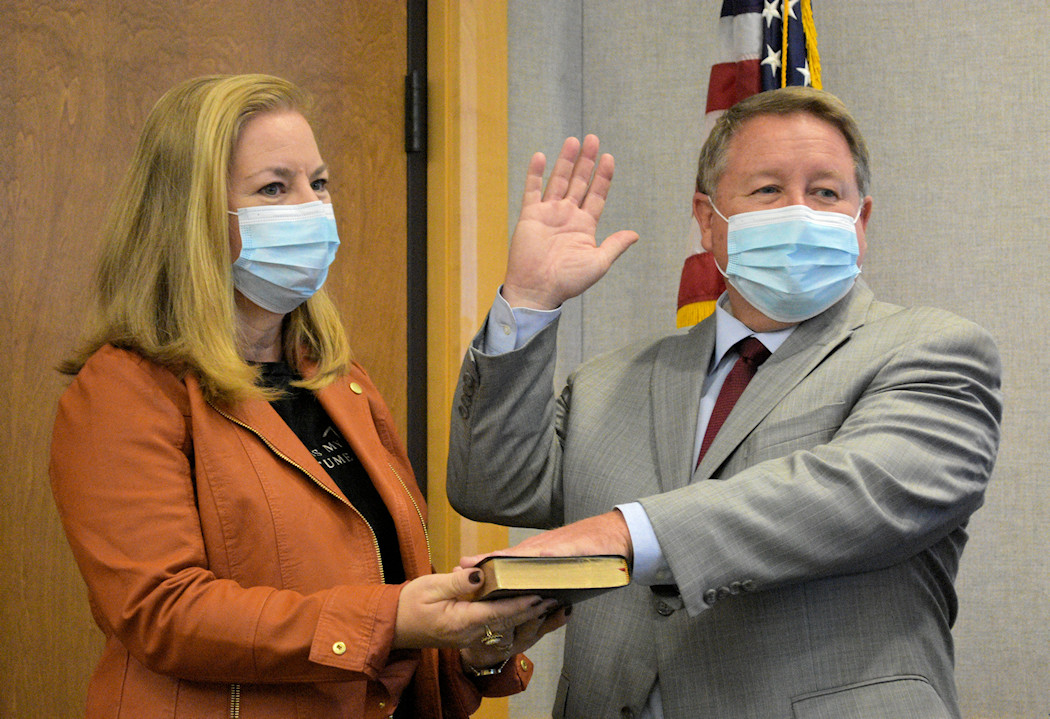 In his application to the Board of Education for the WCC seat, Faulk noted "the need for a strong relationship between the two boards."
"I feel strongly that the Wayne County Public Schools and Wayne Community College have just scratched the surface of what can be achieved for our students," he said. "We need to make sure every student, no matter their financial status, race or beliefs, has every opportunity to receive the best education that can be provided."
"I believe that WCC is a very big part of the success of Wayne County, from educating students for future success to the continuing education provided to our community," he said.

Faulk is a graduate of Goldsboro High School. He holds an associate degree in Funeral Service Education from Fayetteville Technical Community College. His education included stints at North Carolina State University, University of Mount Olive, and Wayne Community College.
He is the president of Shumate-Faulk Funeral Home and Crematory.
Faulk is the chair of the Wayne County Board of Health and he also serves on the Wayne County Public Schools Business Advisory Council/WORKS board. He is a member of the Wayne County Shrine Club and Mount Olive Masonic Lodge 208.
Faulk is married to Ashley Kornegay Faulk, who is a Wayne County Public Schools teacher, and they have five children.
By statute, the 58 North Carolina community college boards of trustees have 13 members each. County commissions and boards of education within each institution's service area, plus the governor, appoint four trustees each plus the student government president serves as an ex officio nonvoting member. Other than the student representative's term, trustee terms of office are four years.
State statute also sets out the board's role with its institution, giving each "powers to enable it to acquire, hold, and transfer real and personal property, to enter into contracts, to institute and defend legal actions and suits, and to exercise such other rights and privileges as may be necessary for the management and administration of the institution."
Wayne Community College is a public, learning-centered institution with an open-door admission policy located in Goldsboro, N.C. As it works to develop a highly skilled and competitive workforce, the college serves 10,000 individuals annually as well as businesses, industry, and community organizations with high quality, affordable, accessible learning opportunities, including more than 165 college credit programs. WCC's mission is to meet the educational, training, and cultural needs of the communities it serves.