Jimmie E. Ford has joined the Wayne Community College Board of Trustees.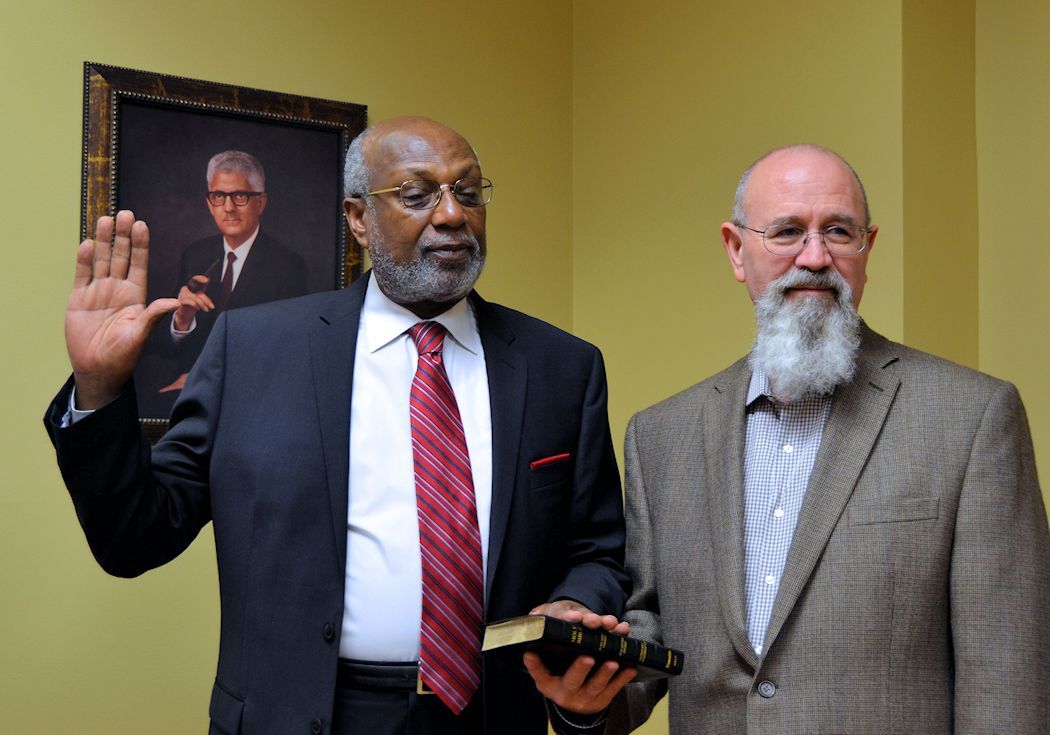 He was appointed by Gov. Roy Cooper and installed on the college's board earlier this month.
Ford is no stranger to Wayne Community College. In addition to having earned two associate degrees from the institution, he worked there for 37 years, retiring from the position of associate vice president in 2000.
He holds a bachelor's degree from Shaw University and a master's degree from North Carolina State University.
He was appointed to the State Board of Community Colleges by the governor in 2005, a position he held until his term expired on June 30, 2017.
Ford also has served as a Wayne County Commissioner and a North Carolina State Legislator. He is also a U.S. Army veteran.
In addition to volunteering with many organizations, Ford is a motivational speaker.
Wayne Community College is a public, learning-centered institution with an open-door admission policy located in Goldsboro, N.C. As it works to develop a highly skilled and competitive workforce, the college serves around 12,000 individuals annually as well as businesses, industry, and community organizations with high quality, affordable, accessible learning opportunities, including more than 70 college credit programs. WCC's mission is to meet the educational, training, and cultural needs of the communities it serves.