Wayne Community College's Craig Foucht has been recognized by the National Coalition of Certification Centers.
Foucht, who was recently named the executive director of the Wayne Business and Industry Center, was presented the NC3 Leadership Award for dedication and commitment to technical education.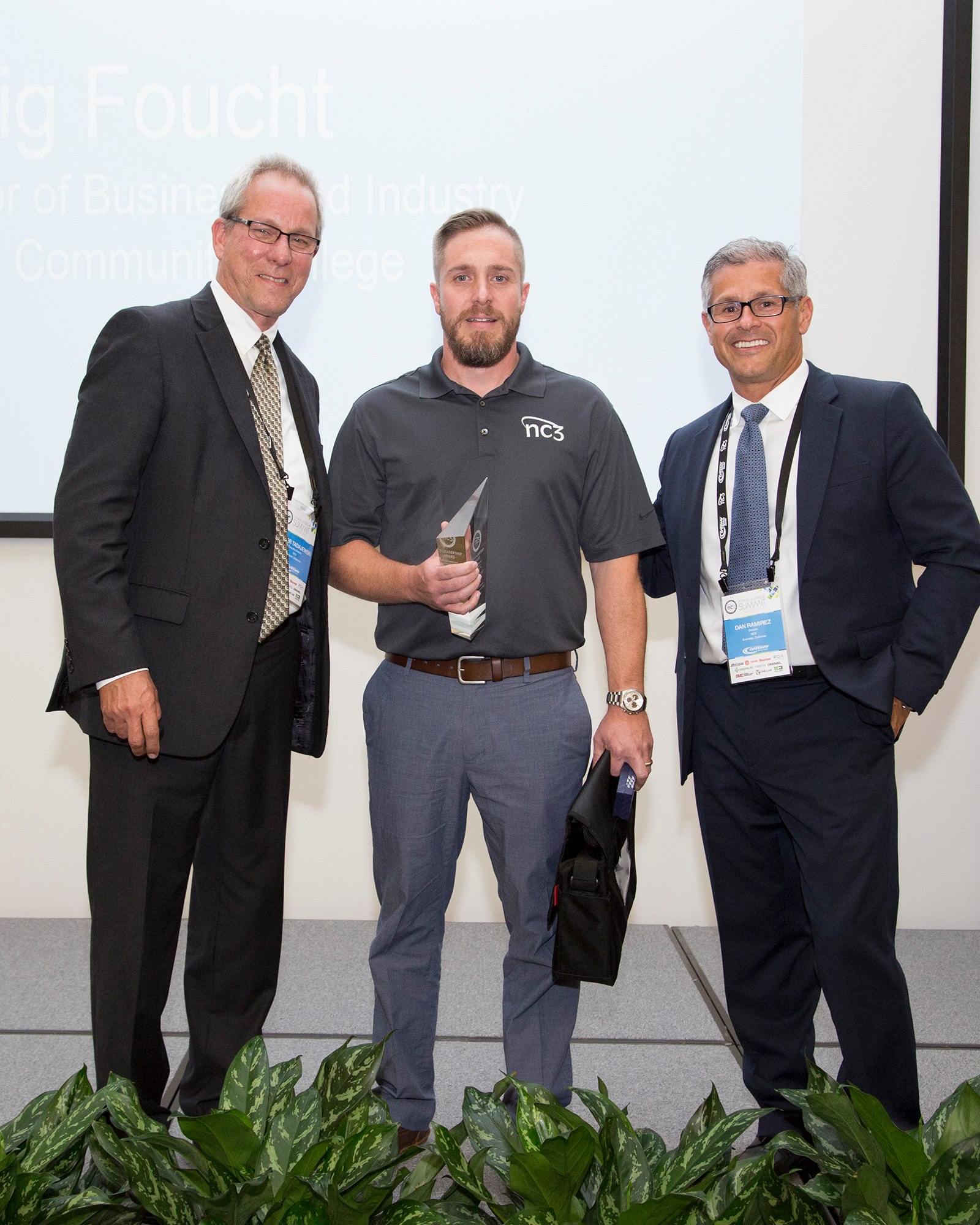 The award was presented during a reception honoring exceptional members at NC3's annual Leadership Summit in Wisconsin.
In 2012, when Foucht was the chair of the college's Transportation Department, he was selected to train other automotive instructors from across the country on how to conduct courses that will lead to industry-designed and approved certifications for their students.
He was instrumental in WCC's selection to be an automotive technician training center for Fiat Chrysler Automobiles US and implementing its Mopar Career Automotive Program – Local program that Fiat Chrysler established in partnership with NC3.
Foucht was also influential in bringing NC3 Train-the-Trainer Conferences to WCC. The college is hosting its third Train-the-Trainer Conference this week, bringing 50 instructors from as far away as Wyoming and California to the campus to learn from national trainers from other member institutions and industry partners.
NC3 is a network of education providers and corporations that supports, advances and validates new and emerging technology skills in the transportation, aviation and energy industry sectors. It was established to address the need for strong industry partnerships with educational institutions in order to develop, implement, and sustain industry-recognized portable certifications that have strong validation and assessment standards.
WCC is one of four member NC3 schools in North Carolina. The college offers 28 different NC3 certifications in its Automotive, Mechanical Engineering, Industrial Systems, Computer-Integrated Machining, and Heating, Ventilation and Air Conditioning programs and has plans to add new ones this year.
Wayne Community College is a public, learning-centered institution with an open-door admission policy located in Goldsboro, N.C. As it works to develop a highly skilled and competitive workforce, the college serves around 12,000 individuals annually as well as businesses, industry and community organizations with high quality, affordable, accessible learning opportunities, including more than 70 college credit programs. WCC's mission is to meet the educational, training, and cultural needs of the communities it serves.