The Georgia-Pacific Foundation has donated $4,500 to the Foundation of Wayne Community College for scholarships for students in the college's Forest Management Technology program.
The contribution was a component of the Foundation's program of charitable giving within its facilities' communities.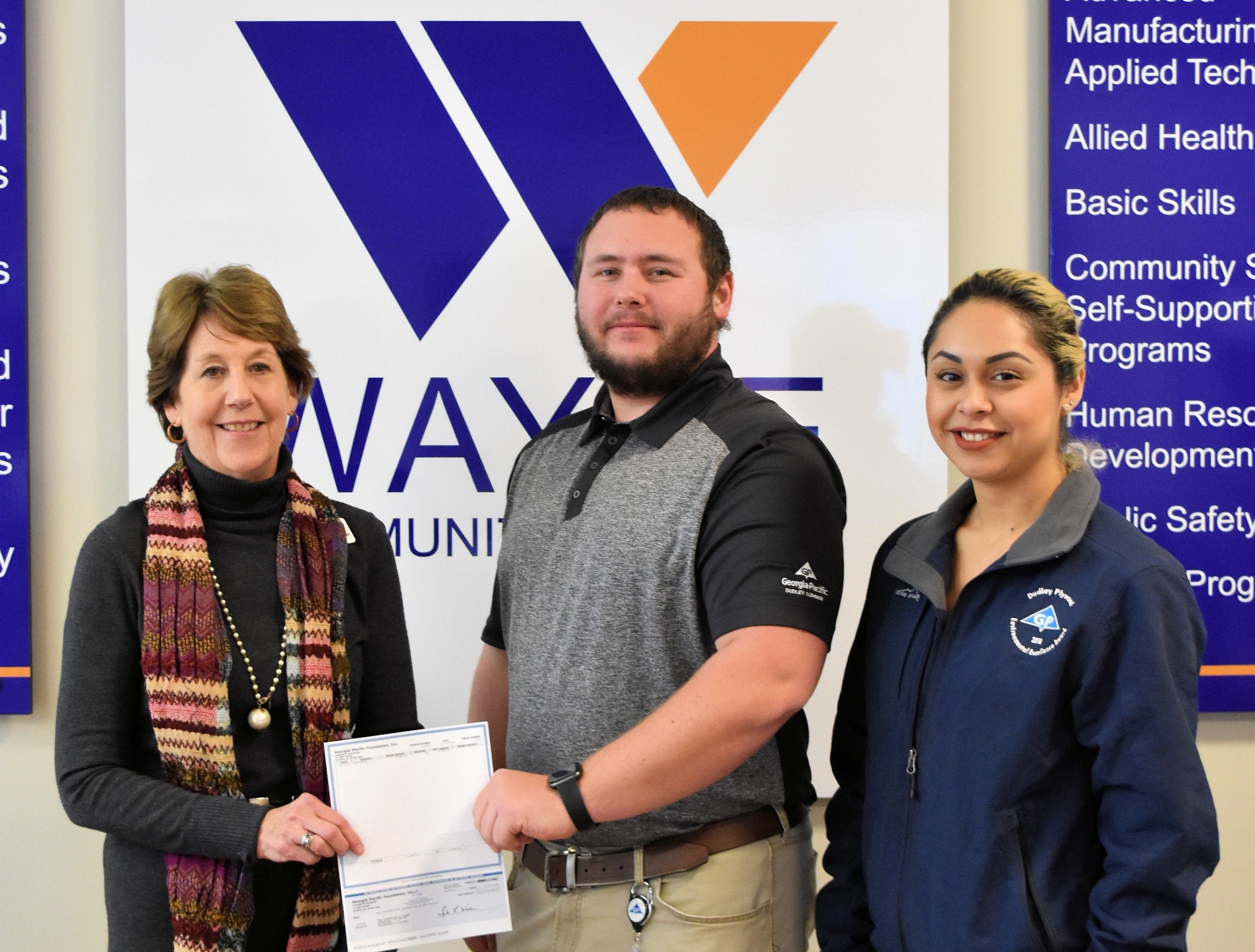 Two of Georgia-Pacific's six North Carolina facilities are located in Wayne County, both in Dudley: a lumber division and a plywood division.
The Georgia-Pacific Foundation, established in 1958, funds grants for charitable purposes. As a good corporate citizen, Georgia-Pacific creates value in its communities by addressing mutual issues of importance which improve the quality of life in the communities where our employees live and work. Education is one of the Four Focus Areas that the Foundation uses a guideposts for giving.
The Foundation of Wayne Community College is a non-profit organization that works to broaden the base of community support for educational opportunities at the college. It awarded 558 scholarships worth more than $382,000 for the 2018-2019 academic year. In addition to providing financial support to students, the Foundation funds mini grants and employee recognition, and offers cultural programs for the community. For more information about the Foundation, go to www.waynecc.edu/foundation.
Follow WCC on Facebook (also @WayneCCNewsandViews), Twitter, and Instagram.