A gift from the Gene Haas Foundation is helping 15 Wayne Community College students.
The $20,000 grant is providing scholarships for tuition, books, and small personal tools for students in the college's Computer-Integrated Machining program.
Recipients are
Julia Bentley, Shelby Bigham, Kaitlyn Brubaker, Jonathan Doughty, Ethan Douglas, Han Foo, De'Angelo Freeman, Juan Loy, and Joshua Morgan of Goldsboro;
Eric Esparza-Perez and David Jackson of Mount Olive;
Michael Logan and Kevin Spencer-Smith of Pikeville;
Aaron Howell of Stantonsburg; and
Jason Conklin of Louisburg.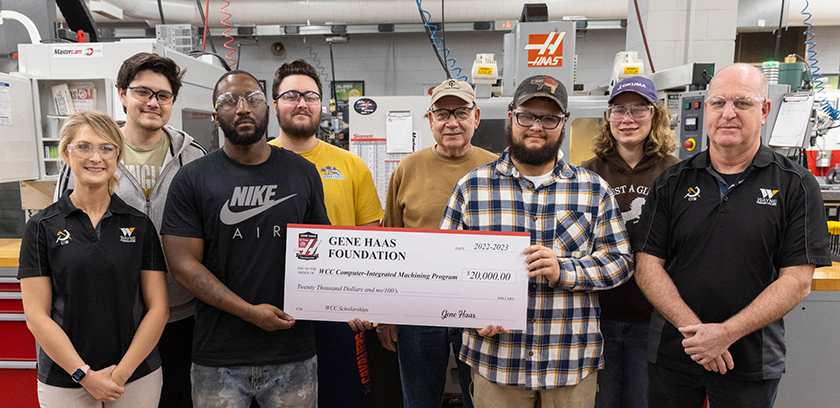 Program instructors Bailee Gilbert and David Meek expressed their appreciation for the grant.
"It has provided us with a great opportunity to reach students and to serve the local manufacturing community with quality instruction," said Meek.
"Having the resources to provide potential students with even a small amount of scholarship money can sometimes be the deciding factor in education or not," he said. "Having received the grant for two consecutive years, Wayne Community College, through the Applied Technologies Division, was able to provide $32,000 in scholarship funds."
Freeman said he was grateful for the scholarship. "I would have had major stress without it," the student commented.
WCC offers an associate degree, diploma, and several certificates in Computer-Integrated Machining. The WCC degree transfers into East Carolina University's Industrial Technology bachelor's degree program.
Tuition and fees for one semester at WCC are currently $1,262 for full-time, in-state students.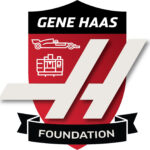 About the Haas Foundation
The Gene Haas Foundation, established in 1999 by Gene Haas, founder and owner of Haas Automation, Inc., donates millions of dollars every year to manufacturing education and the community. In 2020, the Gene Haas Foundation provided more than $20 million in grants, bringing the total since inception to more to $120 million.
One of the primary goals of the Gene Haas Foundation is to provide financial assistance for students interested in manufacturing-based careers. Scholarship programs are available through career centers, technical schools, community colleges, and universities. Foundation funding goes directly to those training programs to attract prospective students.
By providing scholarship grants, sponsoring individual and team CNC competitions, and partnering with the very best CNC training programs in the world, the Foundation helps expand the availability of high-quality manufacturing technology training worldwide.
About WCC
Wayne Community College is a public, learning-centered institution with an open-door admission policy located in Goldsboro, N.C. As it works to develop a highly skilled and competitive workforce, the college serves more than 10,000 individuals annually as well as businesses, industry, and community organizations with high quality, affordable, accessible learning opportunities, including more than 165 college credit programs. WCC's mission is to meet the educational, training, and cultural needs of the communities it serves.