Deborah T. "Debbie" Harris has been reappointed to the Wayne Community College Board of Trustees.
This will be Harris' second term. She began her time as a trustee in 2018 when she was appointed by the Wayne County Board of Commissioners.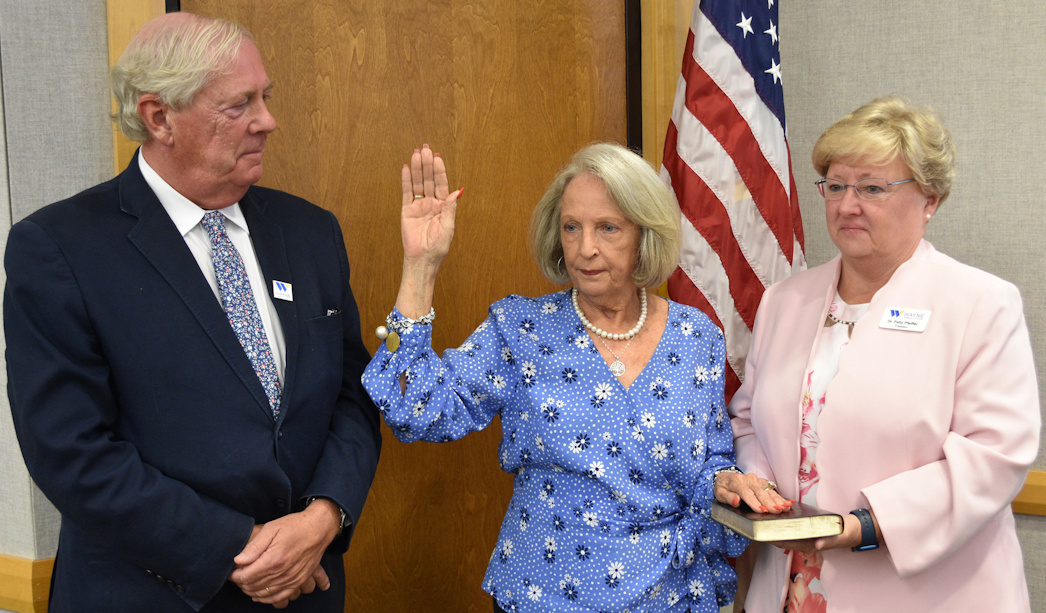 "It has been a pleasure to serve these past four years. I definitely have learned a lot about the college and those that partner with the college," Harris said. "I look forward to serving the college for another four years."
Harris is retired after nearly three decades working in public safety training in the WCC Continuing Education Department.
The 12 members of the college's Board of Trustees are appointed to four-year terms by the governor, county board of commissioners, and county board of education.
In this state, community college boards of trustees hold their authority from North Carolina General Statutes Chapter 115D, Article 2. The law prescribes the appointment of members, describes the board's powers and duties, and includes other details about the board's activities.
Wayne Community College is a public, learning-centered institution with an open-door admission policy located in Goldsboro, N.C. As it works to develop a highly skilled and competitive workforce, the college serves 10,000 individuals annually as well as businesses, industry, and community organizations with high quality, affordable, accessible learning opportunities, including more than 165 college credit programs. WCC's mission is to meet the educational, training, and cultural needs of the communities it serves.