Wayne Community College's honor society chapter has donated $250 to Tommy's Foundation.
The Upsilon Chi chapter of Phi Theta Kappa Honor Society chose the foundation because it is "a locally founded organization with ties to Wayne Community College that is assisting our community," said Chapter Advisor Katie Holloman.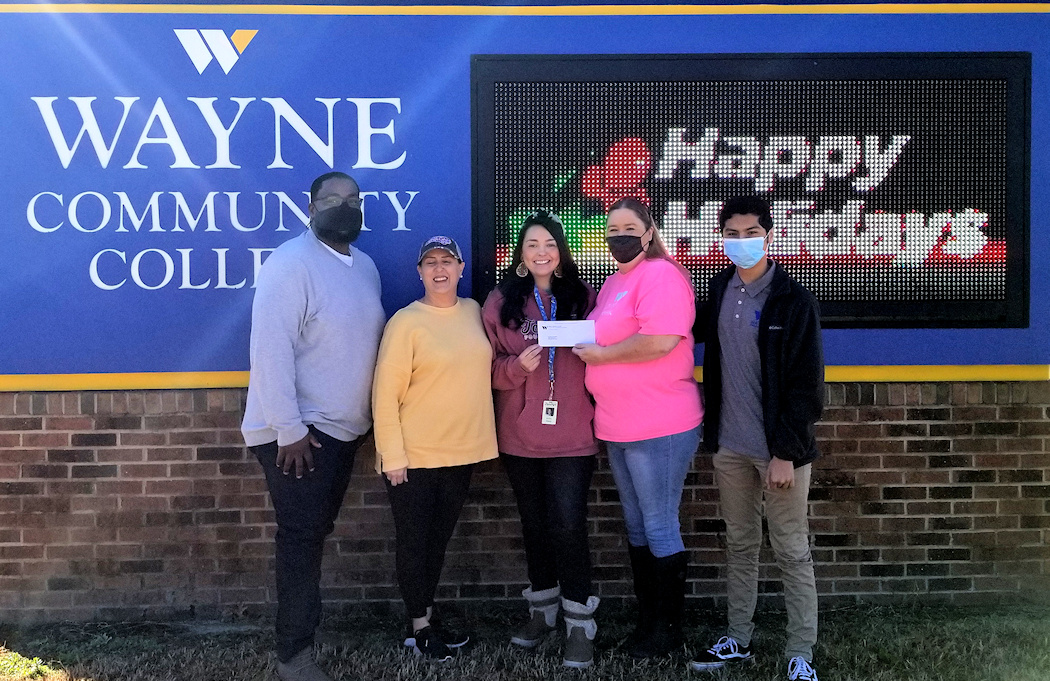 "We believe that our contribution will help give hurting members of our community the love they need to overcome their current situations and rise to new heights," she said.
Tommy's Foundation provides Goldsboro-area communities with resources to help the unhoused and those struggling with addiction. Its founder, Kellie Floars, is a Wayne Community College alumnus.
The membership chose to give the organization some of their chapter's treasury that would have been used for new member induction ceremonies if the last three had not been held virtually due to COVID 19.
About Phi Theta Kappa
Phi Theta Kappa Honor Society recognizes the academic achievement of college students and provides opportunities for its members to grow as scholars and leaders. Established in 1918, PTK has a presence on almost 1,300 community college campuses in 11 nations. The American Association of Community Colleges recognized PTK as the official honor society for two-year colleges in 1929. More than 3.5 million students have been inducted since 1918, with approximately 250,000 active members in the nation's community colleges, making PTK a true catalyst among members and colleges.
About Wayne Community College
Wayne Community College is a public, learning-centered institution with an open-door admission policy located in Goldsboro, N.C. As it works to develop a highly skilled and competitive workforce, the college serves 10,000 individuals annually as well as businesses, industry, and community organizations with high quality, affordable, accessible learning opportunities, including more than 165 college credit programs. WCC's mission is to meet the educational, training, and cultural needs of the communities it serves.