The estate of Melda B. and William S. "Bill" Lamm has given Wayne Community College its largest unrestricted gift so far.
The Lamms left a $1,059,177 bequest to the Foundation of Wayne Community College.
The Melda and Bill Lamm Fund will allow the college to maintain activities and causes that the Lamms held dear. The couple were supporters of scholarships, cultural events, and agricultural education and leadership advancement.
The contribution "comes with no strings attached. You knew Bill and Melda and will know what to do with it," Don Pittman, the Lamms' nephew and executor of the estate, told college officials who had gathered for the presentation of the donation. "They both heavily believed in education."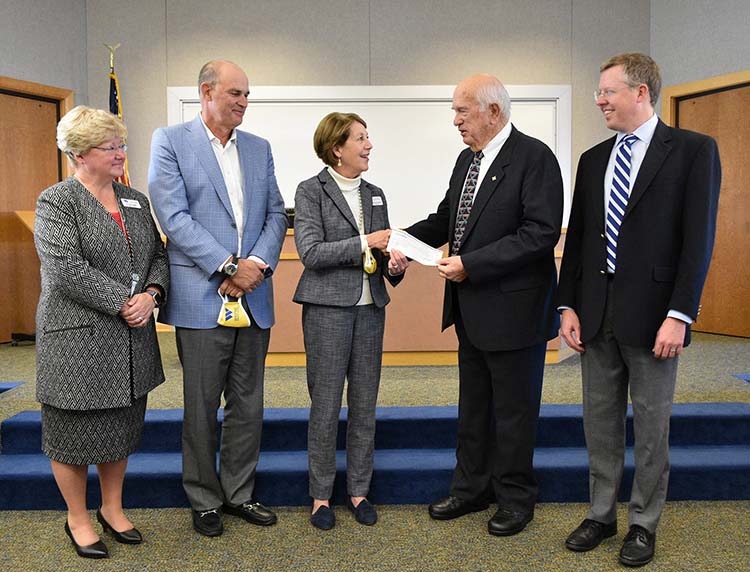 "This institution will put it to good use and I assure you, students' lives will be changed," said Interim WCC President Patty Pfeiffer.
"We are humbled that the Foundation was included," said Foundation Executive Director Adrienne Northington. "We will honor them as they should be honored."
"Bill was very, very active with getting the Karl M. Best Agricultural Leadership Program started," Northington said. After its founding, he served on the program's advisory committee for many years.
The program was founded to develop leadership skills in Wayne County farmers and agribusinessmen. It was established by a gift from the estate of Karl M. Best and is sponsored annually by the Foundation of Wayne Community College and the Wayne County Cooperative Extension.
Bill served as a member of the WCC Foundation Board of Directors from 2008 to 2017. He and his wife were sponsors of the Foundation's fund-raising golf tournament for years and Bill regularly played in the tournament.
The couple also backed the Foundation's Arts and Humanities program that provides a variety of cultural experiences and they attended events the program furnished.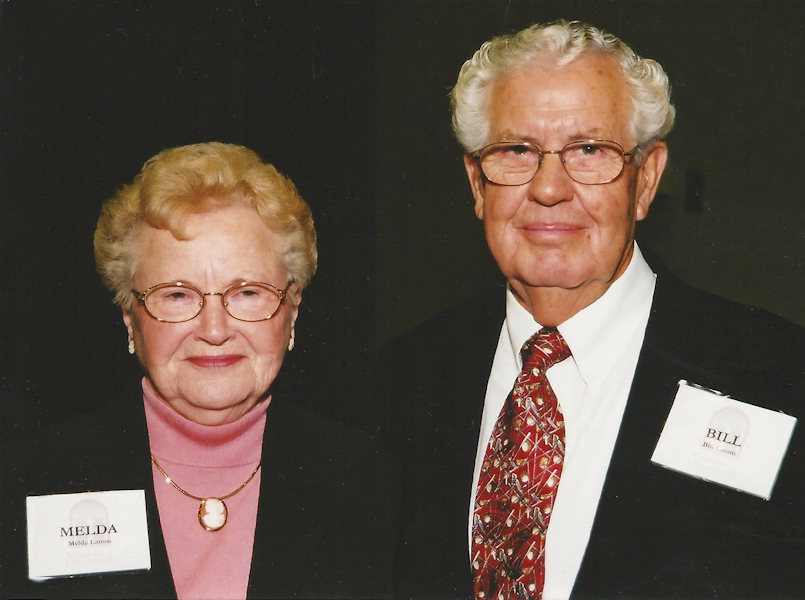 About the Lamms
The Lamms were Wilson County natives and met at six years old. They were married for almost 70 years.
Bill died in 2020 and was followed this year by Melda. Both were 91 at the time of their passing.
Melda graduated from the Carolina General School of Nursing in Wilson as a registered nurse and worked at Cherry Hospital for 31 years.
Both Melda and Bill were active members of Madison Avenue Baptist Church in Goldsboro. She served as nursery director for many years and on many committees. He was a deacon and Sunday school committee member.
He served in the U.S. Air Force during World War II and was stationed in Japan.
Bill was an active member of Goldsboro Optimist Club for more than 50 years. He was also an avid golfer.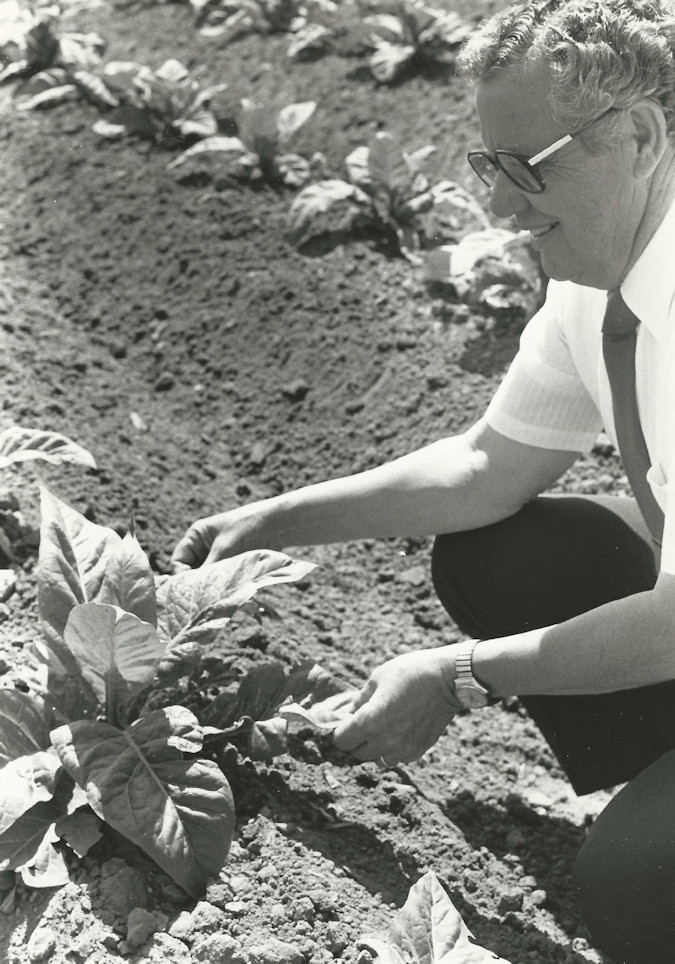 He earned a bachelor of science degree in Agronomy from the College of Agriculture and Life Science (CALS) at North Carolina State University in 1953 and was awarded a master's degree in Adult Education from NCSU in 1964.
Bill was an avid Wolfpack fan and a lifelong member of the Wolfpack Club. Bill served as a board member and president of the NCSU Alumni Association and a member of the NCSU Chancellor's Circle. The couple were supporters of the JC Raulston Arboretum at the university.
He served on the NCSU CALS Alumni and Friends Society board. Bill and Melda established an endowment awarding scholarships to CALS students in agronomy and traditional agriculture programs.
Bill started his career in Wayne County in 1953 with the Agricultural Extension Service for North Carolina State University, working as a 4-H agent. From 1954 through 1973 he served as the Wayne County Agricultural Extension Tobacco Agent. He worked as the Lenoir County Extension Director from 1973 until 1984, when he retired with 31 years of service to the agency.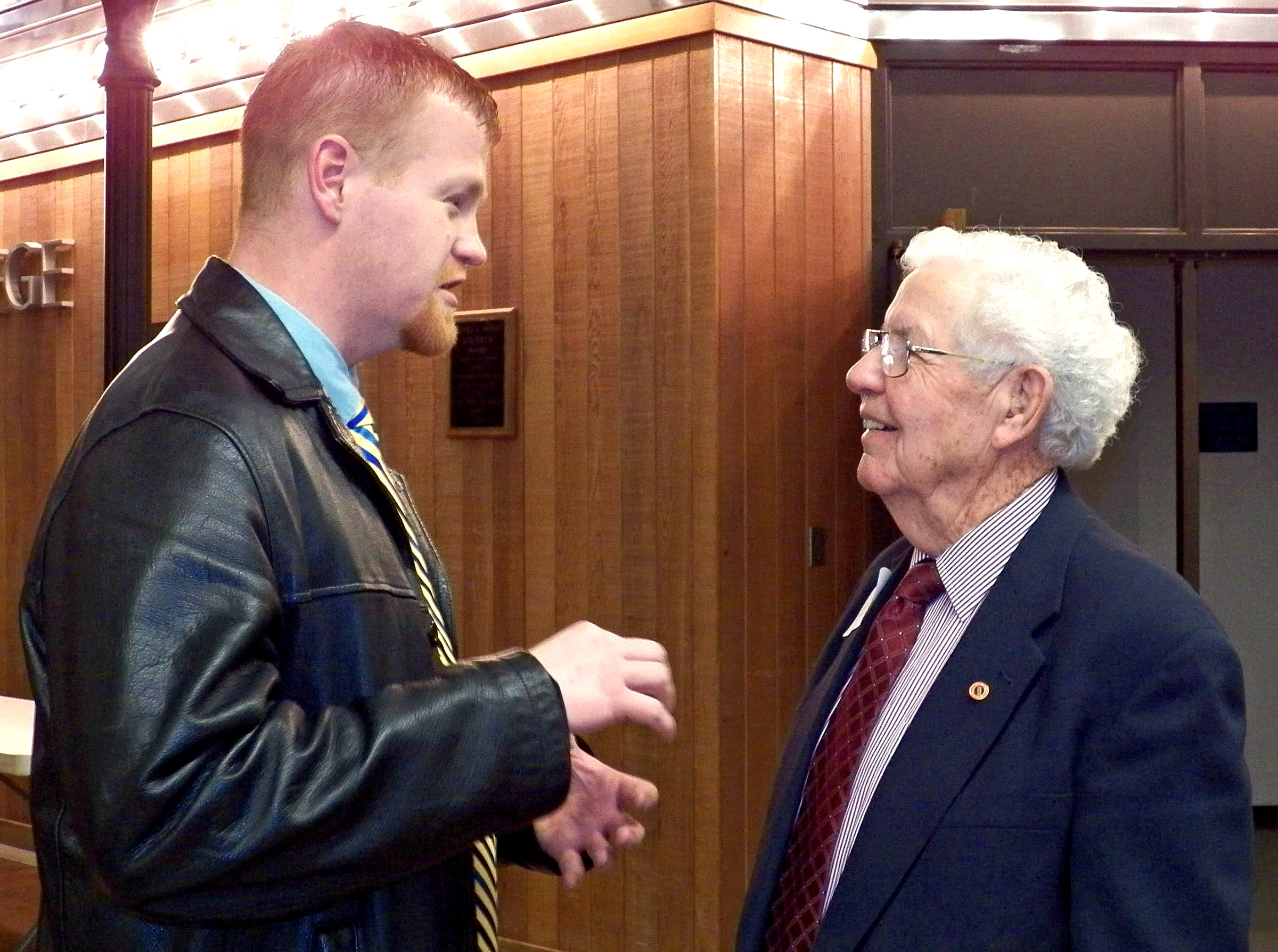 His work in agriculture continued with stints as an agronomist with the North Carolina Department of Agriculture, an agricultural consultant and sales representative for several companies, and a member of the advisory board for the Lenoir County Agricultural Extension Service Advisory Board.
Bill organized the Wayne County Young Farmers Organization and was instrumental in the organization of the North Carolina Tobacco Growers Association and the Annual North Carolina Young Farmers Forum. He was a member of the board of directors for the Tobacco Farm Life Museum in Kenly.
In 2008, Bill was honored for his outstanding contributions to agriculture with the Excellence in Agriculture Award from the Tobacco Farm Life Museum and induction into the Wayne County Agricultural Hall of Fame.
Wayne Aycock, who serves as both a Wayne County commissioner and a WCC trustee, grew up on a farm and recalled Bill's impact. "I was 14 years old when Mr. Bill came to Wayne County. He was known as 'Mr. Tobacco' in Wayne and other counties. If he didn't know the answer to a question about tobacco, he came back with it in no time."
"I wish that when I am gone, people think of me like they do Bill Lamm," Aycock said.
About WCC
Wayne Community College is a public, learning-centered institution with an open-door admission policy located in Goldsboro, N.C. As it works to develop a highly skilled and competitive workforce, the college serves more than 10,000 individuals annually as well as businesses, industry, and community organizations with high quality, affordable, accessible learning opportunities, including more than 165 college credit programs. WCC's mission is to meet the educational, training, and cultural needs of the communities it serves.