While the students are the ultimate winners of the Foundation of Wayne Community College's 2021 Scholarship Invitational, held June 9 at Walnut Creek Country Club, a few players took home bragging rights.
The team with the best net score was Todd Casey, Joey Hatch, Jacob Celavita, and Brian Gibson, playing for Beacon Roofing. Second place went to Scott Seymour, Wade Quinn, David Chambley, and John Jordan, sponsored by Institutional Interiors. Union Bank's team of Justin McLamb, Jared McLamb, Jeremy Sasser, and Jeff Hill placed third. The places were determined by a scorecard playoff after all three teams had scores of 57.
Coming in first with a gross score of 52 was the Towne Insurance team of Todd Williams, Eric Williams, Trey Johnson, and Michael Sauls. Second belonged to Deacon Jones Auto Group's Robby Braswell, Jeff Hill, Jeff Garris, and Tyler Brantley with a score of 54. Third went to the Mark Whitley, Michael Ellis, Paul Howell, and Brandon Godwin, earning a score of 55 for the Landscape Design of Goldsboro team.
The longest drive challenge was won by Paul Howell and Paige Ham. Linksmen hitting the ball closest to the pin were Todd Casey and Paige Ham.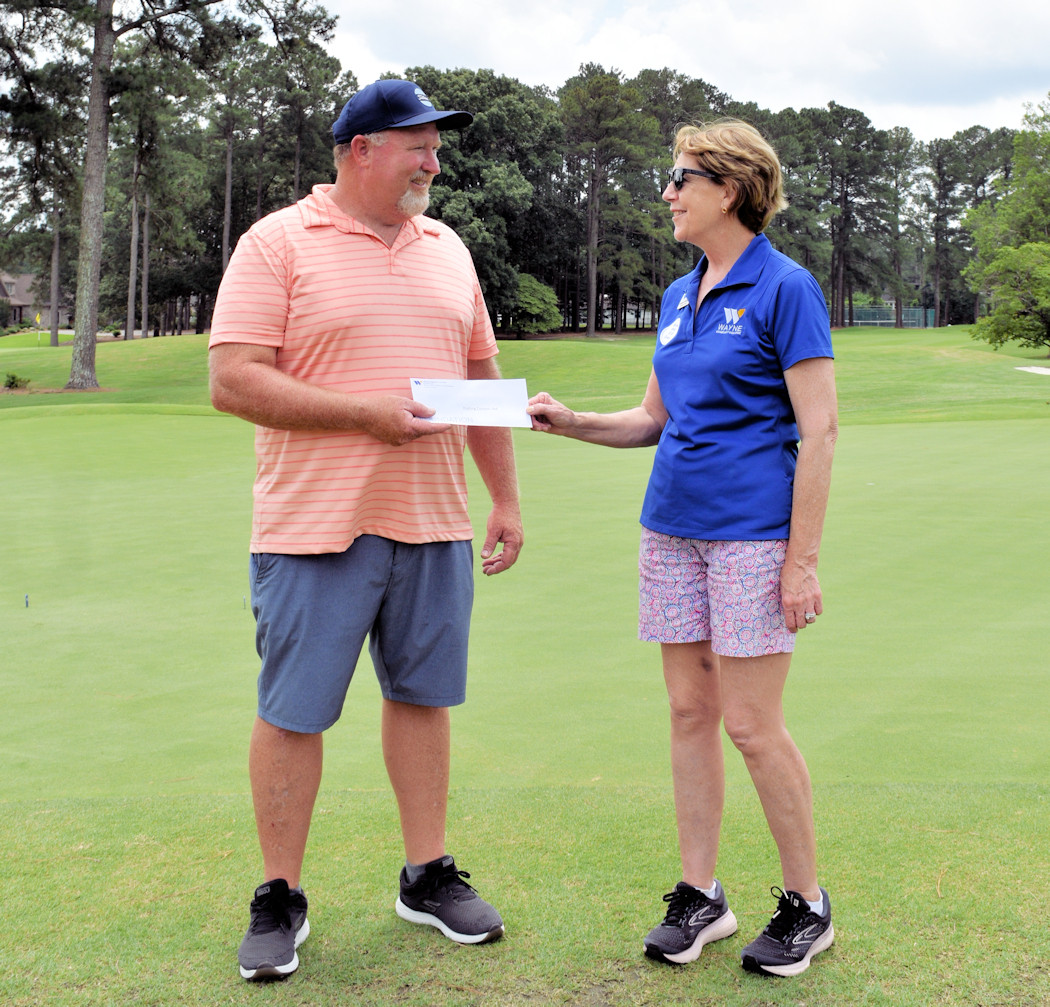 The tournament held a morning and an afternoon putting contest. The morning winner was Rob Woods and the afternoon prize went to T.J. Pittman.
The super ball tournament is a major fund raiser for the Foundation.
About the Foundation
The Foundation of Wayne Community College is a non-profit organization that works to broaden the base of community support for educational opportunities at the college. In addition to providing scholarships and employee recognition, it funds program and facility enhancements and offers cultural programs for the community.
About WCC
Wayne Community College is a public, learning-centered institution with an open-door admission policy located in Goldsboro, N.C. As it works to develop a highly skilled and competitive workforce, the college serves more than 10,000 individuals annually as well as businesses, industry, and community organizations with high quality, affordable, accessible learning opportunities, including more than 140 college credit programs. WCC's mission is to meet the educational, training, and cultural needs of the communities it serves.
Follow WCC on Facebook (also @WayneCCNewsandViews), Twitter, and Instagram.