Wayne Community College's unit of the Association of Educational Office Professionals (WCCAEOP) honored its administrator and professional of the year at its annual Administrators Luncheon.
Tracy Schmeltzer, Dean of the Business and Computer Technologies Division, was presented the 2019 Administrator of the Year award.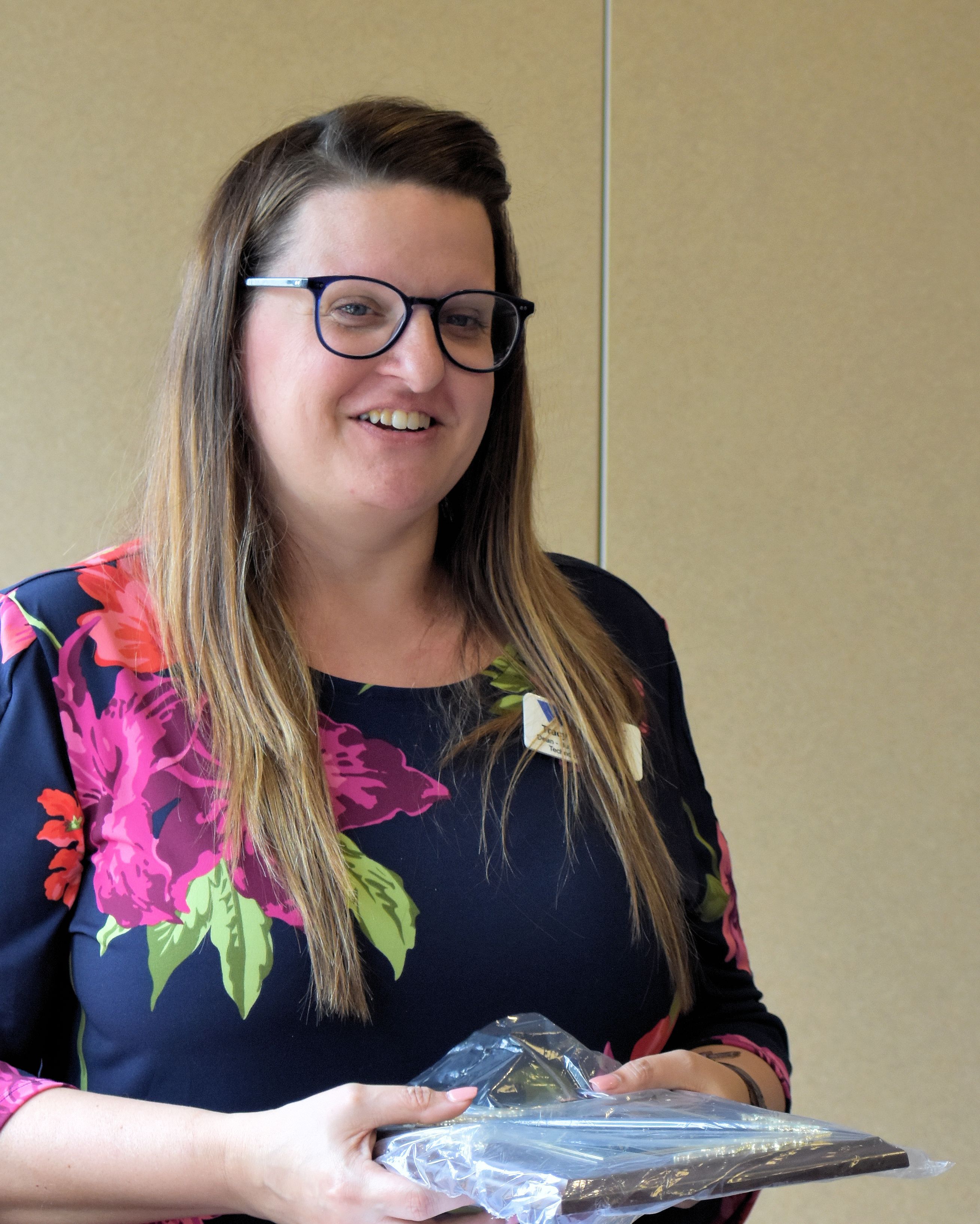 "She creates a positive, mission-driven environment which allows individuals to develop and excel. She maintains high standards for the programs and promotes student success," Pat Sasser, WCCAEOP awards committee chair, said of Schmeltzer. "She is an active member of several WCC committees and her leadership reaches beyond the walls of the college on committees in our community and beyond."
Erica Babb, administrative secretary for the Transitional Programs for College and Career Department, was named the Educational Office Professional of the Year.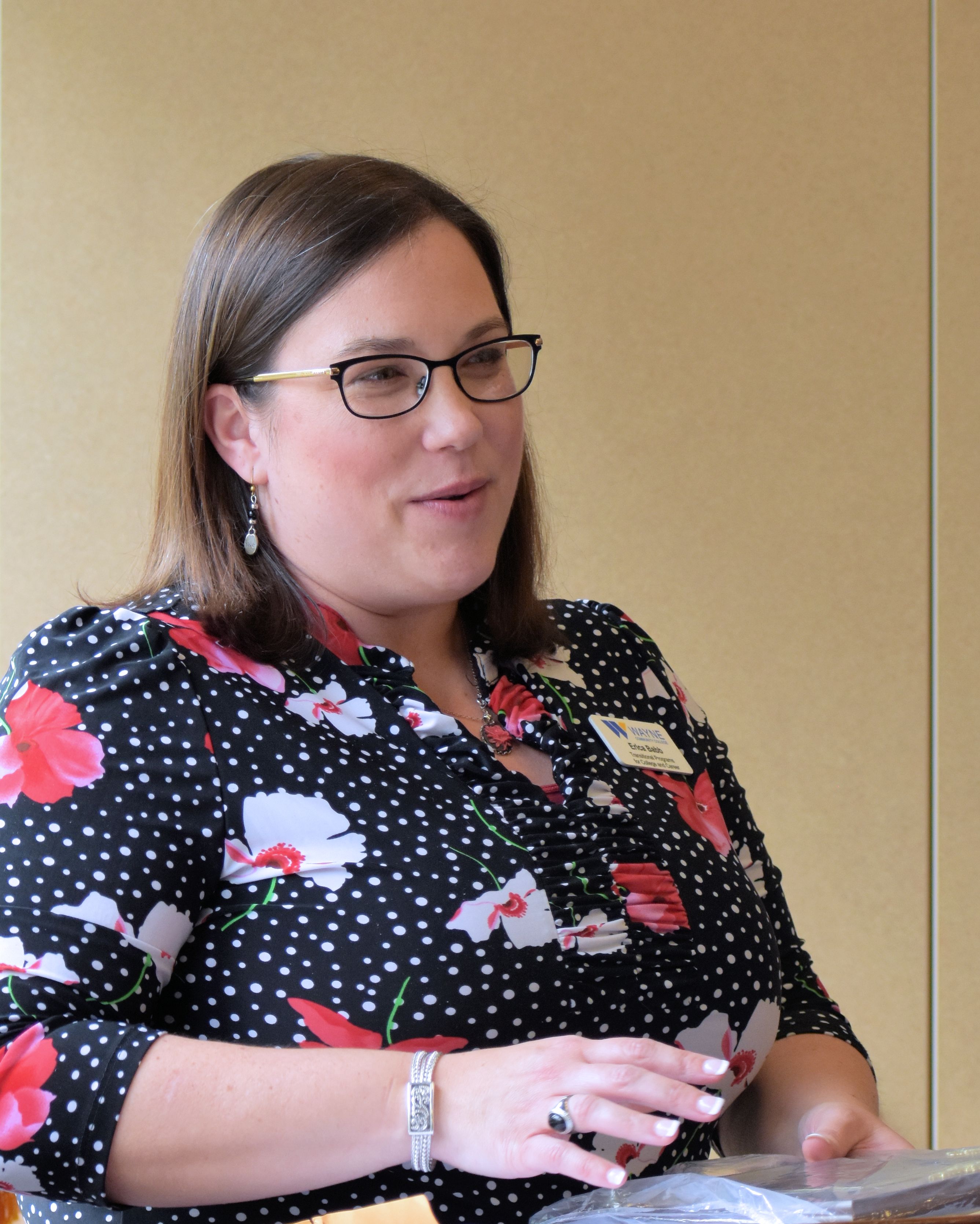 Babb was lauded for her "we can do all things together" attitude. "She is never too busy to lend a helping hand in projects for the college and WCCAEOP," Sasser said. Babb has been involved at the local, district, and state AEOP levels, including holding office in the college's unit.
Both women will be the unit's nominees for the same awards at the next level, North Carolina Association of Educational Office Professionals District 12. If they succeed there, they will be candidates for the same awards at the state level.
WCCAEOP is a member organization of the N.C. Association of Educational Office Professionals. It is a professional organization of educational office personnel and administrators. It provides its members educational opportunities, a professional standards certificate program, scholarships for member and students, a legislative platform, and awards at levels from the individual unit to the state organization.
Wayne Community College is a public, learning-centered institution with an open-door admission policy located in Goldsboro, N.C. As it works to develop a highly skilled and competitive workforce, the college serves 12,000 individuals annually as well as businesses, industry, and community organizations with high quality, affordable, accessible learning opportunities, including more than 70 college credit programs. WCC's mission is to meet the educational, training, and cultural needs of the communities it serves.