Dr. Marcie Quinn has been named 2021 "Best Pharmacy Mentor" in the Best of the Best Pharmacy Awards sponsored by SingleCare.
Quinn is the director of Wayne Community College's Pharmacy Technology program and a pharmacist at Walgreens #7622 on Ash Street in Goldsboro.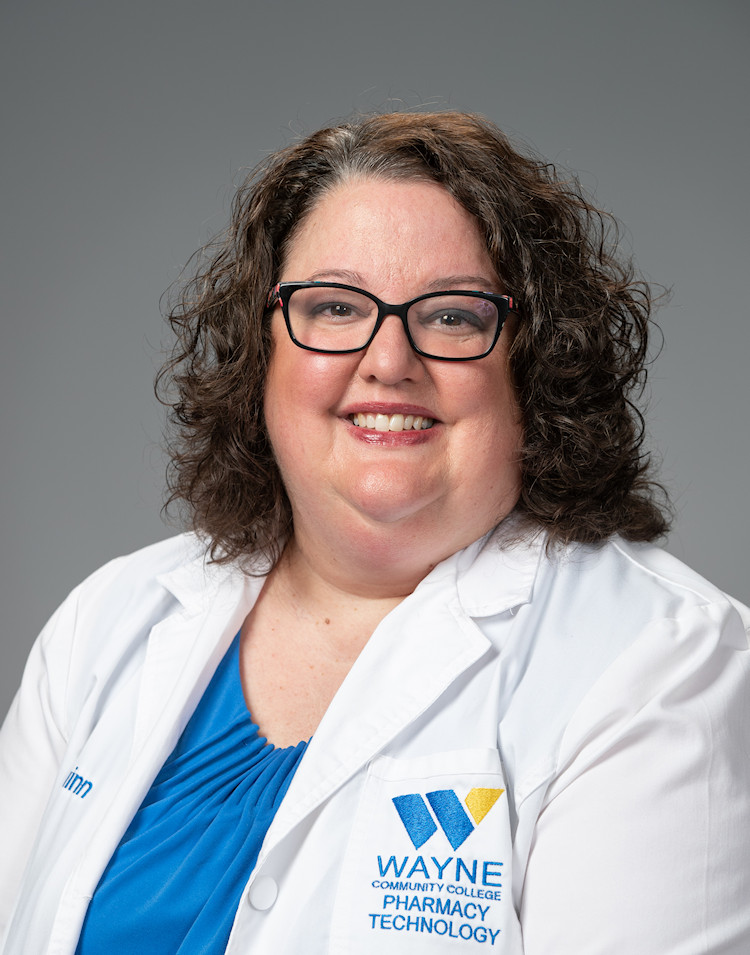 She is one of 10 pharmacists, 10 pharmacy technicians, and five pharmacy teams who were selected from thousands of nominations and stories. Award winners are determined based on an evaluation by SingleCare's Editorial Board, which includes past Best of the Best Pharmacy Award winners.
According to SingleCare, the Best of the Best Pharmacy Awards were launched in 2019 as a way to honor pharmacists, pharmacy technicians, and pharmacy staffs who go above and beyond throughout the U.S. It recognizes people in pharmacy who provide exceptional service, education, and savings, the company said.
Quinn won the Best Pharmacy Mentor award because her love of taking care of people extends beyond her customers to her students, community, and nearly everyone else with whom she comes into contact.
In 2020, Marcie transitioned into a teaching position at Wayne Community College training pharmacy technicians, but still maintains a part-time position with Walgreens, filling in as often as she can and helping to run vaccination clinics.
Quinn holds a doctoral degree in Pharmacy from Campbell University.
She has practiced pharmacy for 19 years, working the last 13 at Walgreens and previously at Eckerd Pharmacy, Carr Drugs, and CVS. Quinn was recognized by Walgreens with the Champion of Champions Community Service Award in 2016 and the Walgreens Award for Most Immunizations for 2011-2012.
From the SingleCare's Best of the Best Pharmacy Awards webpage 
What's one thing you wish people knew about pharmacists?
I think people need to know how rigorous it is, in both education and in the job itself, and how much we worry. We worry and stress way more than they realize. I wish people knew how much we care about them and their medication, and I want them to know that pharmacists are really here to take care of you: To most of us, it's not just a job.
Tell us about a time you went above and beyond for a customer.
There was a patient who needed a very expensive medication, one that's thousands and thousands of dollars. The patient had just gotten out of the hospital, it was a Friday night, and their insurance wouldn't cover the medication. I could either give them a couple of pills and have the pharmacy lose money, or potentially have this patient go right back to the hospital again because he was in a really bad state.
I made an executive decision to call the hospital and talk to the doctor. I let him know that the medication he prescribed was not covered, and that I was planning on giving him enough for the weekend, but I asked the doctor what his plan was long-term.
Pharmacists are really here to take care of you. To most of us, it's not just a job.
The doctor was on it: He told me he would get a prior authorization but asked me to give the patient enough medication for three days. Sure enough, on Monday morning the doctor got it approved, and the patient came back to get the rest of the medication.
How has the COVID-19 pandemic affected your job?
It was scary when COVID started: I was the pharmacy manager with a team of 11 people, and it mentally took a toll. I worried about my patients and my staff, I worried about taking it home to my family. I wasn't worried about myself because that's not the kind of person I am, but it was hard running a store because my staff was so scared.
I kept telling them, "Y'all, it's going to be alright. We're going to make it." I tried really hard to be supportive; I always bought them food and tried to support them, mentally, emotionally, and physically. We did the best we could. But it was hard when everybody else was at home and we were still providing care—we never closed.
What's one piece of advice you'd give someone considering a career in pharmacy?
You have to love people and you have to love your job because if you're just looking at the dollar amount, you won't last. People like me, who've been in pharmacy since they were 18, tend to do better than people just starting out, because the pharmacy schools are not always preparing their students for retail jobs.
That's one thing I think the schools could do better and in this new program role for Wayne Community College, working with technicians, I tell my students, "If you don't like people, do not go into a retail pharmacy setting." Or I tell them that if they're like me, if they need interaction because they're a people person, don't go into a setting where you're just by yourself dealing with hospital medication orders.
What does this nomination mean to you?
Somebody has acknowledged that I've truly been doing what I'm supposed to be: that I made an impact and I helped people. That is my goal.
Praise from Customers
"Dr. Marcie Quinn's love for pharmacy is contagious. I am also a pharmacist and any time I was in contact with Marcie, her love of her patients and her career truly reiterated to me why I love pharmacy so much myself!"
"Marcie Hill Quinn is one of the kindest women I have ever met. Not only is she a fantastic pharmacist but … she also mentors younger pharmacy professionals as the Director of the Wayne Community College Pharmacy Technology Program. I honestly cannot think of anyone who gives so much of herself inside and outside the pharmacy. Marcie is truly the best of the best."
About SingleCare
SingleCare is a free prescription savings service that provides consumers with free and easy access to consistently low prices on prescription medications at pharmacies nationwide. Users can search for savings via the app or on singlecare.com.
Through direct contracts with the nation's largest pharmacies, including CVS, Walmart, and Walgreens, SingleCare is able to save customers up to 80 percent on their medications. It handles hundreds of thousands of prescriptions per day and has helped millions of people across the U.S. save a combined $4 billion on their medications.
About WCC
Wayne Community College is a public, learning-centered institution with an open-door admission policy located in Goldsboro, N.C. As it works to develop a highly skilled and competitive workforce, the college serves more than 10,000 individuals annually as well as businesses, industry, and community organizations with high quality, affordable, accessible learning opportunities, including more than 165 college credit programs. WCC's mission is to meet the educational, training, and cultural needs of the communities it serves.