Six entrepreneurs are closer to their dreams of successful businesses thanks to Launch Goldsboro.
Launch Goldsboro is an initiative that strives to develop successful local entrepreneurs by giving them access to training and resources for improving and expanding their businesses. At the end of the eight-week program, participants compete for a monetary award.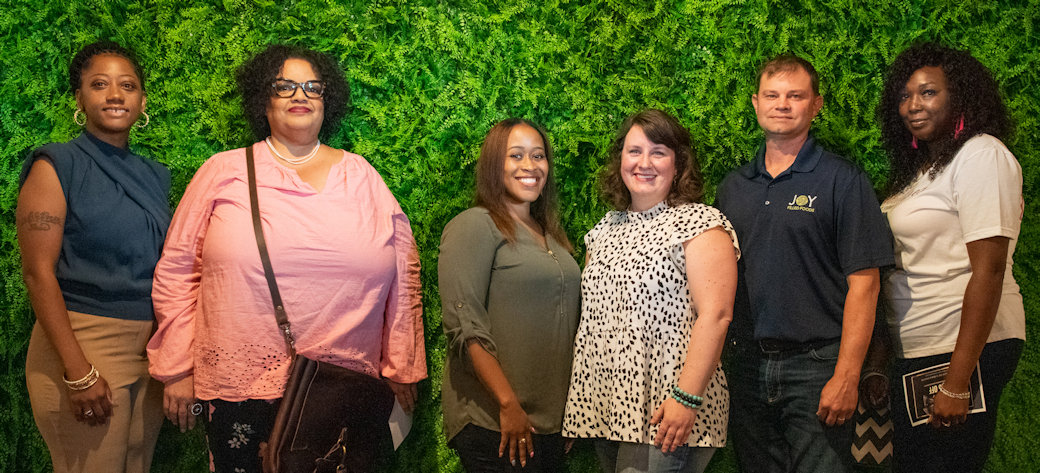 This year's participants were
Wayne Boswell of Joy Filled Foods LLC, a nut-based snack company,;
Terri Bradley of Speckled Fawns that creates unique, handmade leather products specializing in traveler's notebooks;
Paige Ford of Ford Event Center and Planning which will provide event planning and location services;
April Hall of Fabulique's Beauty Studio, a beauty salon providing styling, skin and hair products, and wigs;
Sarah Steele Roar of Steele Roar LLC, a firm that actualizes solutions that cultivate growth through strengthening organizations, engaging teams, and advancing professionals; and
Sabrina Shivar of Grit and Grace Coaching LLC, which provides life and financial coaching.
This was the second cohort of individuals who live, work, or have a direct impact in Wayne County chosen for the program but the first to reach the competition phase. The initial group's progress was disrupted by the COVID-19 pandemic.
Boswell was the winner of a pitch contest that allowed each participant five minutes to discuss their existing business or business concept and plans for it. It was judged by representatives from Wayne Community College, East Carolina University's Miller School of Entrepreneurship, University of Mount Olive's Tillman School of Business, and the Wayne County Development Alliance (WCDA).
The prize was a $5,000 grant provided by the WCDA.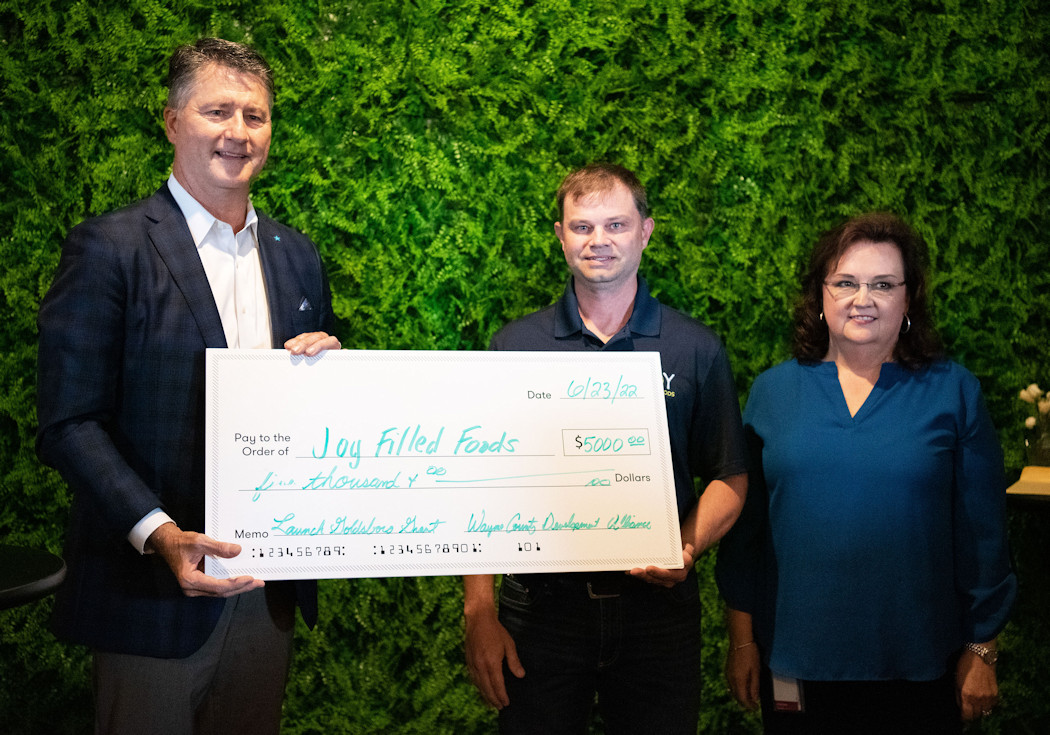 "Joy Filled Foods' mission is to give back," said Boswell. "That is what it was originally started for." Ten percent of its profits go to nonprofit organizations.
The grant will allow Boswell to take Joy Filled Foods to the next level. "We've been trying to figure out if we want to expand online or into a storefront," Boswell said. "I think the most potential is online but we're also looking at a retail store on the front of the production facility."
While the grant money will be helpful, Boswell said, the program was invaluable, particularly the people he met. "I made a lot of good connections," he said.
"We had a lot of good companies in this. I'm hoping that we will all stay in touch and can see each other's companies grow," Boswell said.
Launch Goldsboro is a member of the LaunchMyCity family of programs. It is one of 14 programs in the US and Canada, 11 of which are in North Carolina.
It began with seminars and counseling by the Small Business Center at Wayne Community College. Two of the individuals, Paige Ford and Sarah Steele Roar, earned certificates of completion for attending the full series of seminars in the center's Entrepreneurship Academy.
Vanessa Spiron of Spiron Solutions LLC coordinated the second phase of the program.
The group completed the Ice House Entrepreneurship Program, a curriculum developed by Entrepreneurial Learning Initiative that teaches how to achieve an entrepreneurial mindset by developing creativity and critical thinking, effective problem solving, teamwork and other entrepreneurial skills. It was made possible by NC IDEA.
They were also paired with mentors from the Goldsboro Rotary Club.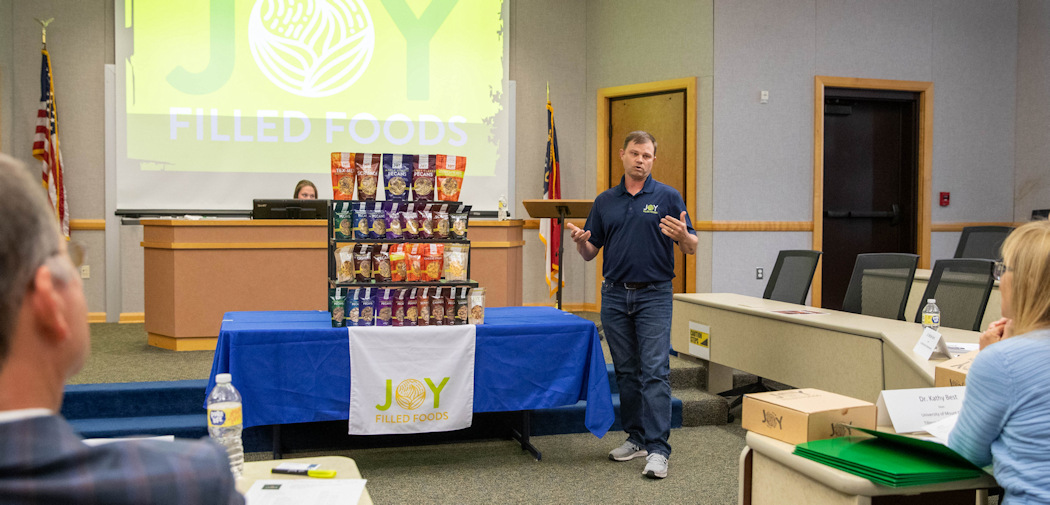 The pitch competition was the concluding activity of the program. "Think Shark Tank but not as many people watching," said Scott Satterfield, president of the Wayne County Chamber of Commerce and one of the organizers of the program.
The Wayne County Chamber of Commerce also gave Boswell a year's membership. All of the participants received Wayne County gift boxes and a 10% discount on their first year of Chamber membership.
In addition to those contributing organizations mentioned, partners in the program include the City of Goldsboro, County of Wayne, Downtown Goldsboro Development Corporation, WAGES, Wayne County Public Library, and Wayne UNC Health Care.
"All of the partners have been critical. All played pivotal roles," Satterfield said.
"We are very excited that we have made it this far this time," said Craig Foucht, executive director of the Wayne Business and Industry Center and another program founder. "It has been about four years, thinking about this moment."
Launch Goldsboro is preparing for its Fall 2022 program. The deadline to apply is Aug. 19. The application can be found on the Launch Goldsboro website.
About the Wayne Business and Industry Center
The Wayne Business and Industry Center is the community resource for connecting businesses with Wayne Community College. It assists local business through an array of services designed to help meet their talent needs and provide technical assistance for growth strategies, including talent acquisition, talent assessment, talent development, and labor market data services. Visit the WBIC website to learn more.