Wayne Community College has tapped Dr. Patty Pfeiffer to serve as interim vice president, the position soon to be vacated by Dr. Gene Smith Jr.
Smith, the college's vice president for academic and student services, has been selected to be Brunswick Community College's next president. He will start there Jan. 2, 2019.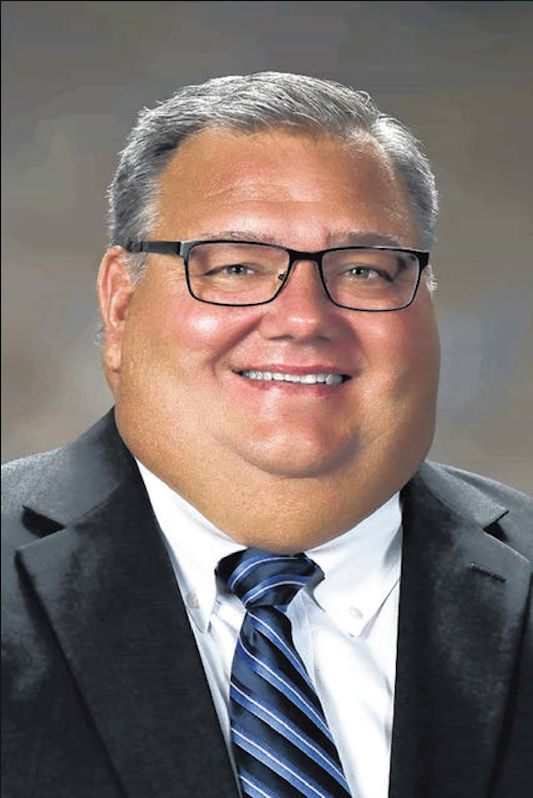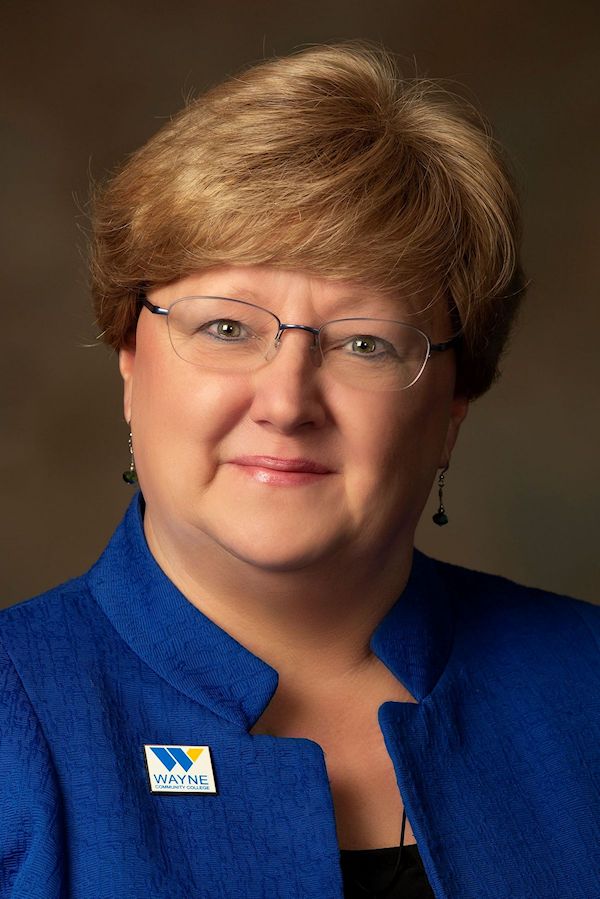 Pfeiffer is currently serving as WCC's Chief of Staff and Vice President of Institutional Effectiveness and Innovation.
"Dr. Smith has been not only a great colleague, he has been an example to me of how to move the college forward with students as the focus of all of our efforts," said WCC President Thomas A. Walker Jr.
"When I look around the campus today, there is not much that doesn't have Dr. Smith's imprint on it," Walker said. "Our academic, workforce development, and student service programs are admired around the state."
Smith started at Wayne Community College 25 years ago as a Biology instructor. He moved upward through math and science department chair, arts and sciences division chair, and director of special instructional projects to get to his current administrative position, which he has held since 2013.
"Although we are overjoyed with Dr. Smith's success, it leaves WCC with new leadership opportunities," said Walker. "Wayne Community College is fortunate to have significant bench depth. I have the fullest confidence that Dr. Pfeiffer will transition with the standard of excellence that she has exhibited her entire career."
Pfeiffer has been employed by the college since November 1994 when she joined the faculty as a nursing instructor. Since then she has progressed up the ranks to Nursing Department Chair in 2008, Allied Health and Public Services Division Dean in 2010, and her current position in March 2018.
"I am honored and humbled to be named Wayne Community College's interim vice president of academic and student services," Pfeiffer said "In this role I hope to carry out the mission of our College, which is to meet the educational, training, and cultural needs of our students and community."
Prior to her WCC career, Pfeiffer worked as a nurse and nursing assistant. She maintains her nursing credentials. She is licensed as a Registered Nurse in North Carolina, and nationally as an Inpatitent Obstetric Nurse, and is a certified nurse educator.
She has received many awards related to nursing and academia, most recently being recognized at the local and district levels of the Association of Educational Office Professionals as the 2015 Administrator of the Year and a finalist at the state level; 2007 Excellence in Teaching Award winner at WCC and a state finalist; and a 2015 National Institute for Staff and Organizational Development Excellence Award.
Pfeiffer is a product of Wayne Community College's Associate Degree Nursing program and holds a bachelor's degree in nursing, master's degrees in nursing and administration, and a doctorate in education, higher education, and adult learning.
"As a first-generation college student and graduate of WCC, I understand the challenges facing many of our students and I want to foster a commitment to student success and institutional quality," Pfeiffer said. "One of my goals is to encourage collaboration by creating and expanding internal and external partnerships which will provide even greater opportunities for students," Pfeiffer said.
Wayne Community College is a public, learning-centered institution with an open-door admission policy located in Goldsboro, N.C. As it works to develop a highly skilled and competitive workforce, the college serves 13,000 individuals annually as well as businesses, industry, and community organizations with high quality, affordable, accessible learning opportunities, including more than 70 college credit programs. WCC's mission is to meet the educational, training, and cultural needs of the communities it serves.