Wayne Community College's chief academic officer has been selected to lead an organization of his peers.
Gene Smith, WCC's vice president of academic and student services, was elected president of the North Carolina Association of Community College Instructional Administrators (NCACCIA) during the association's meeting in Raleigh earlier this month.
The mission of the NCACCIA is to support instructional leadership in the NC Community College System by promoting excellence in learning and instruction.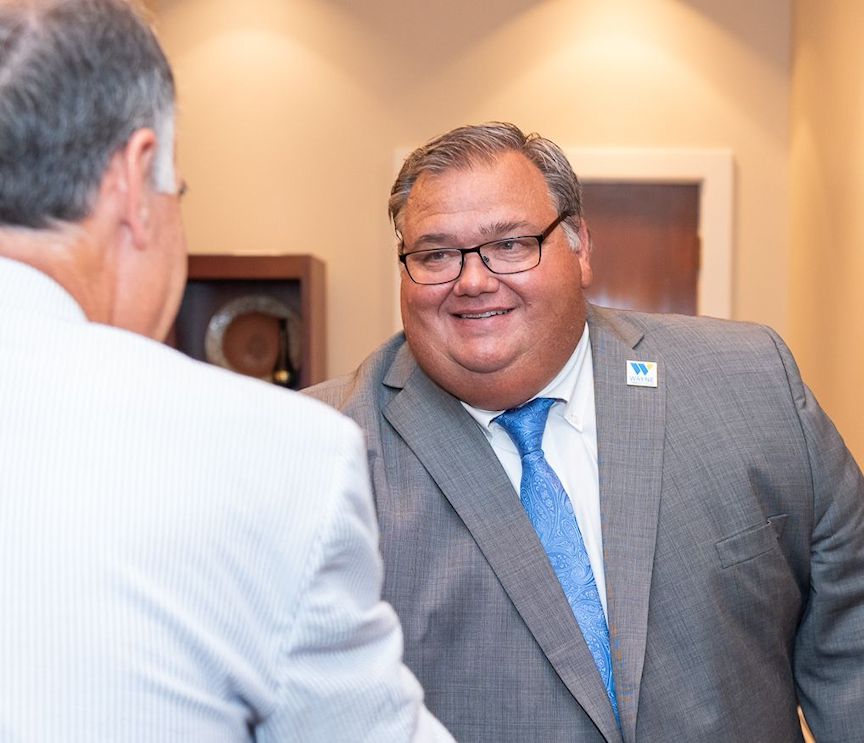 Smith is a member of a number of community college-related professional organizations and committees in addition to NCACCIA, including the American Association of Community Colleges (AACC) Commission on Structured Pathways, North Carolina Community College System (NCCCS) Curriculum Review Committee, NCCCS Student Conduct and Title IX Advisory Council, and the NC LIVE Open Educational Resources Advisory Committee. He completed the AACC Future Presidents Institute in 2017.
He has served in his current position at WCC since December 2013. Smith began his career at the college in 1993 as a biology instructor and has steadily climbed to his current post. In 2005 he was recognized with a WCC Distinguished Chair Award.
Smith holds three degrees from East Carolina University: Bachelor of Science in Biology, Master of Science in Biology, and Doctor of Education in Educational Leadership/Higher Education Administration.
Wayne Community College is a public, learning-centered institution with an open-door admission policy located in Goldsboro, N.C. As it works to develop a highly skilled and competitive workforce, the college serves 12,000 individuals annually as well as businesses, industry, and community organizations with high quality, affordable, accessible learning opportunities, including more than 70 college credit programs. WCC's mission is to meet the educational, training, and cultural needs of the communities it serves.