A social fundraising campaign has pushed the Kirk Keller Memorial Fund at Wayne Community College over the $25,000 mark.
A Facebook fundraising campaign by Keller's friend Geoff Hulse brought in $1,400 for the fund established by the Foundation of Wayne Community College.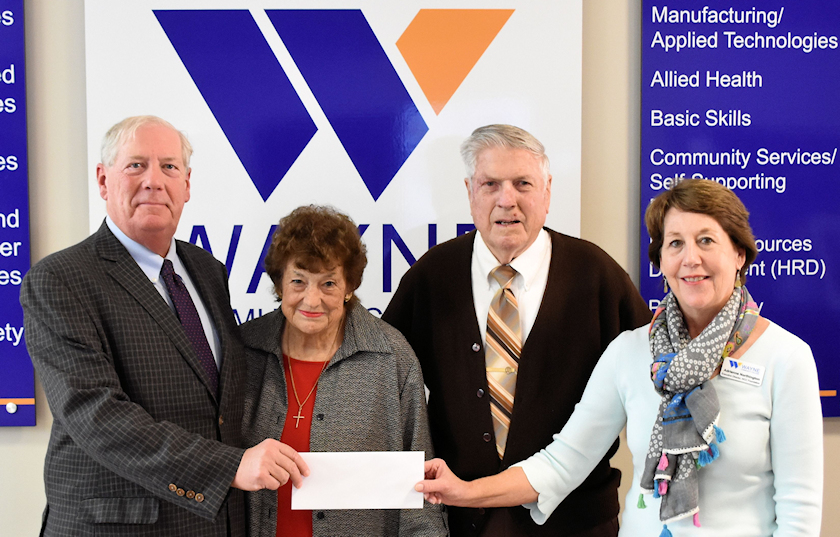 Contributions to the fund have come from individuals, foundations, and fundraising events in "a true community effort," said Foundation Executive Director Adrienne Northington.
Among those were a $15,000 endowment with commitment to annual gifts made by a friend of the Keller family, a $1,000 donation from the AllState Foundation, approximately $8,000 raised by a massive hot dog lunch sale on campus, and $100 "Art of Giving" contribution from WCC art students.
"It has been 'DIY fundraising,' following in the footsteps of Kirk," said Foundation Executive Assistant Diane Bellmont."
"It is ridiculous, the amount of events done in his memory," agreed Emily Byrd, Foundation donor relations and communications coordinator. "It kind of showed who Kirk was to the college and community."
"He could always be seen, if not heard, helping out," Byrd said, throughout the county as well as on campus. He could be counted on to assist the foundation and college organizations and clubs with events and regularly went to bat for individual students in need.
Keller's advocacy for WCC students will endure in scholarships provided from the fund, and the first scholarship in his memory was awarded this semester.
Contributions can still be made to the Kirk Keller Memorial Fund. "It is a great way to keep his memory alive," Northington said.
Donations can be made online at www.waynecc.edu/foundation/donate-now/. Checks can be mailed to The Foundation of WCC, PO Box 8002, Goldsboro, NC 27533-8002.
Another way the Foundation is honoring Keller's memory is with lectures in his name. The first will be "George Washington Slept Here: President Washington's 1791 Southern Tour" by Warren Bingham. It is scheduled for 7 p.m. on Monday, April 15 in Room 101 of the Walnut Building on the college's main campus in Goldsboro.
Wayne Community College is a public, learning-centered institution with an open-door admission policy located in Goldsboro, N.C. As it works to develop a highly skilled and competitive workforce, the college serves 12,000 individuals annually as well as businesses, industry, and community organizations with high quality, affordable, accessible learning opportunities, including more than 70 college credit programs. WCC's mission is to meet the educational, training, and cultural needs of the communities it serves.