Wayne County law enforcement officers who completed Crisis Intervention Team (CIT) training this week have new insight and tools for dealing with persons with mental disabilities.
The 40-hour program emphasizes safe intervention and treatment rather than incarceration for persons with mental health issues or cognitive impairment. It is offered once a year at Wayne Community College through a partnership with Eastpointe, the regional managed care organization that serves Wayne County.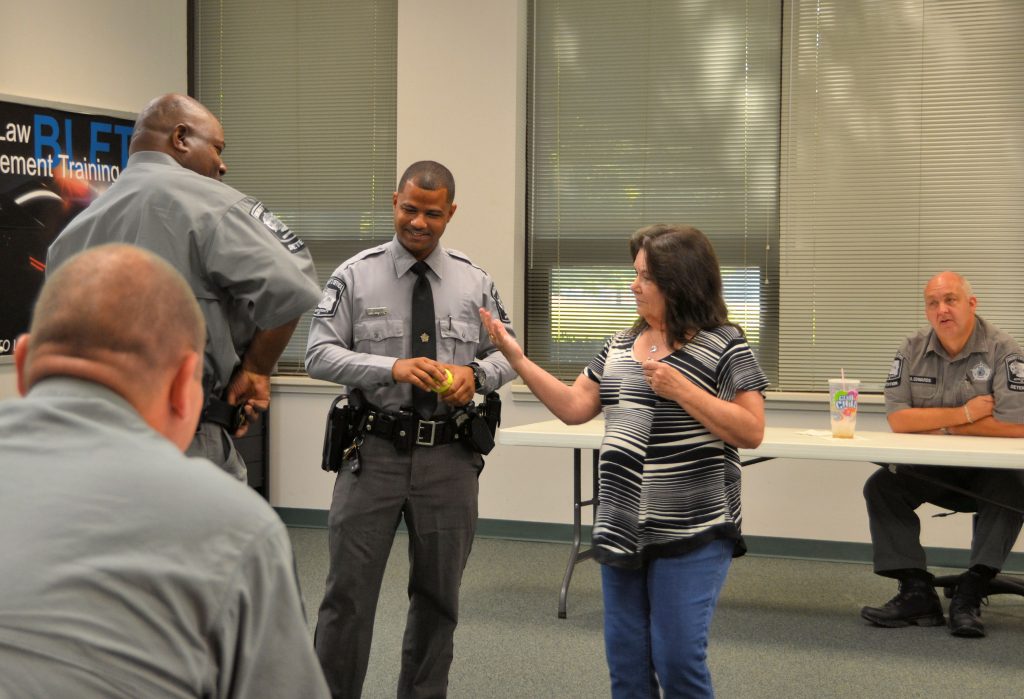 Topics covered include mental illness, developmental disabilities, and substance abuse; proper techniques for interacting with persons with disorders or in crisis; and appropriate treatment providers.
CIT training is designed for individuals working in law enforcement agencies, detention facilities, the judicial system, and telecommunications. Fourteen officers with four Wayne County agencies – Cherry Hospital Police Department, Goldsboro Police Department, Wayne Community College Campus Police and Security, and Wayne County Sheriff's Office – completed this year's course, which was taught July 10-13.
In addition to classroom instruction, the training includes site visits to facilities such as group homes and Cherry Hospital and role-play exercises that develop de-escalation techniques and crisis intervention skills.
Mental health professionals and volunteers, many with experience with family members with disabilities, illness, or addicition, conduct the training. Their goal is to provide understanding and techniques that ensure safe outcomes for both the subject of the encounter and the officer.
"Officer safety is first. I believe it with all my heart," said volunteer Nancy Moore who is a veteran member of the teaching team and an Eastpointe board of directors member. "You will always be in my heart and you will always be in my prayers," she told the "graduates" during their pinning ceremony.
"Yes, they have different needs," said WCC Public Safety Division Dean Beverly Deans, whose uncle was mentally challenged, "but they are not to be treated any different."
Citing the trend to release more persons with special needs into the community, Deans talked about the special bonds between clients and their caretakers. "You now know how to develop that rapport with them," she said.
Theresa Edmondson, Eastpointe's chief of regulations and compliance, told the class, "Often times, this class touches a personal nerve as well," and several officers nodded their agreement.
"I am thankful that I had the opportunity to participate. It gave me a lot of insight to deal with people with special needs" said Nicole Reid, a Wayne County Sheriff's Office detention officer said. "My grandson has autism. I appreciate this."
"My mom has dementia. I now know how to relate to her, talk to her, for lack of better words, how to handle her," said Goldsboro Police Department Investigator Arthur Patelos. "I am equipped with some new tools, outlooks, and ideas."
WCC College Campus Police and Security Officer Trenten Petersen said that he also had personal insight from friends and family, including his wife who teaches special populations, "but they gave me a lot of good tools."
"We have people here with several different intellectual and mental disabilities. This training will help me interact with any who have issues and prevent a catastrophe," Petersen said. He also noted that with the college's open campus, he might also have to apply what he learned to someone who isn't a student or employee: "It could be anybody."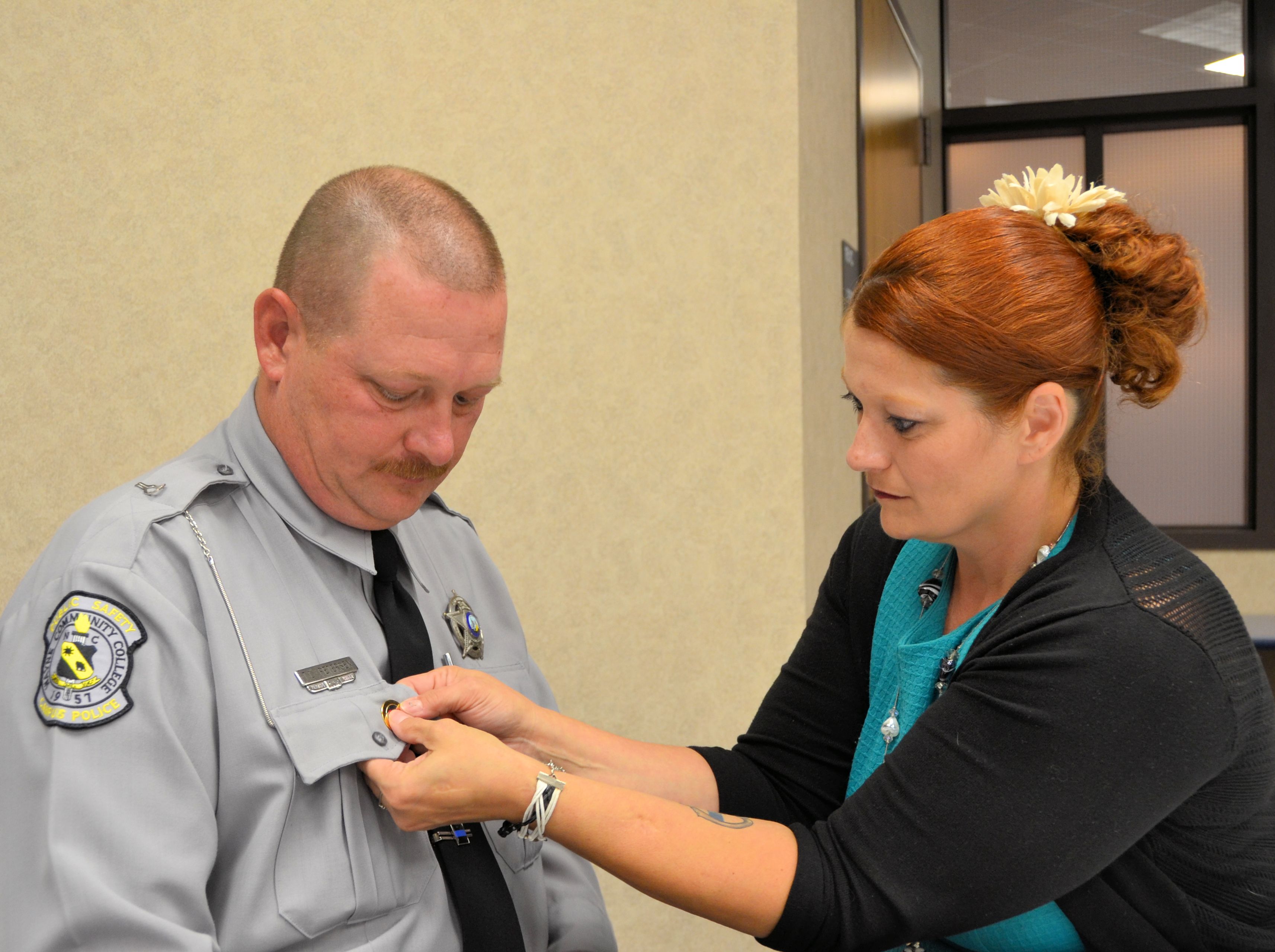 For Cherry Hospital Police Department's William Batson, an officer and specialized law enforcement instructor, the training was "probably one of the best I've had in 30 years."
"Back in the day, if we had had this training, I can see how we could have done our jobs more efficiently and effectively. I plan on using it and I can see how the ones [officers] on the street will, too."
Those who completed the training were presented certificates and pins. They were:
William Batson, Cherry Hospital Police Department;
Richard Carmack, Wayne County Sheriff's Office;
Phillip Durham, Wayne County Sheriff's Office;
Delbert Edwards, Wayne County Sheriff's Office;
Kevin Hall, Wayne County Sheriff's Office;
Donny Head, Goldsboro Police Department;
James Holland III, Goldsboro Police Department;
Ryan Mitchell, Wayne County Sheriff's Office;
Arthur Patelos, Goldsboro Police Department;
Trenten Petersen, Wayne Community College Campus Police and Security;
Kenneth Prevost, Goldsboro Police Department;
Nicole Reid, Wayne County Sheriff's Office;
Michael Rivers, Goldsboro Police Department; and
Matt Summerlin, Goldsboro Police Department.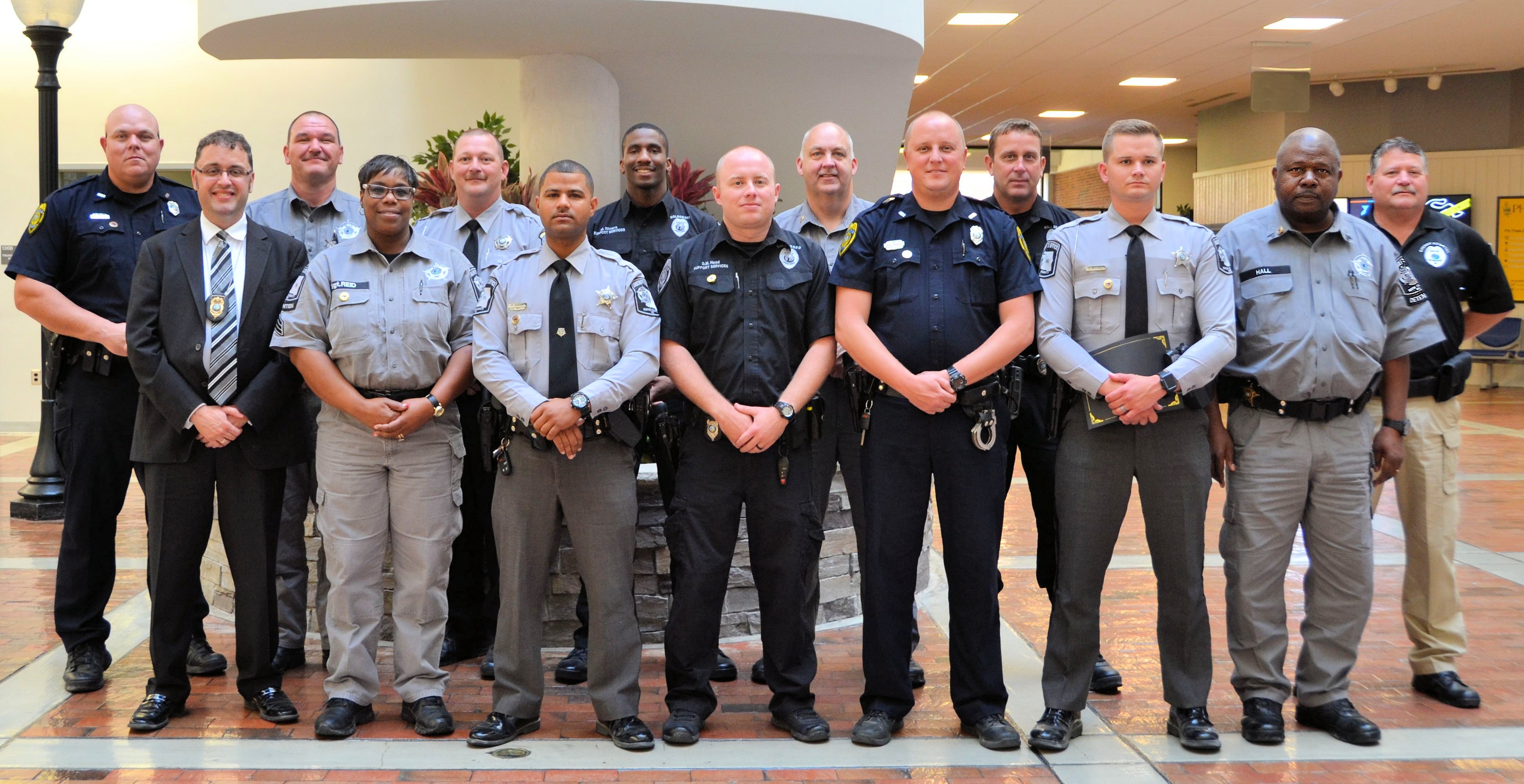 Crisis Intervention Teams are considered a best practice model in law enforcement. Since training began in North Carolina in 2005, more than 8,000 law enforcement officers have completed the free training, as have more than 2,000 first responders, dispatchers, private security officers, and firefighters.
Edmonds said that her organization considers CIT training to be essential. "Eastpointe is committed to making it happen. It is budget item that cannot be touched," she said.
Wayne Community College is a public, learning-centered institution with an open-door admission policy located in Goldsboro, N.C. As it works to develop a highly skilled and competitive workforce, the college serves around 12,000 individuals annually as well as businesses, industry, and community organizations with high quality, affordable, accessible learning opportunities, including more than 70 college credit programs. Wayne Community College's mission is to meet the educational, training, and cultural needs of the communities it serves.