Two Wayne Community College graduates have been named Goodnight Scholars at North Carolina State University.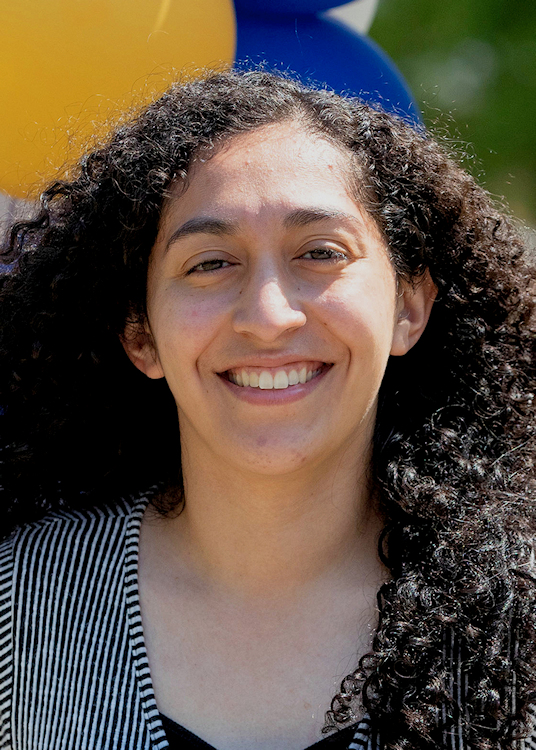 Viviana Ponce is one of 25 students selected to join the Goodnight Scholars Program's Transfer Class of 2024. Paul Randolph joins 50 students who were chosen for the program's Class of 2025. They will begin their studies in the 2021-2022 academic year.
The program, which is designed to develop scholars into leaders within the STEM (science, technology, engineering, and mathematics) and/or education fields, admitted its largest transfer class to date and plans to increase this offering to 50 transfer students by the 2023 recruitment cycle.
Ponce graduated with honors from WCC this spring. She was selected by the faculty of the Associate in Science program for its 2020-2021 Outstanding Student Award which honors the student whose academic accomplishments best represent their program. She is a member of Phi Theta Kappa Honor Society.
While attending Spring Creek High School, she was enrolled in WCC's Career and College Promise program which allowed her to take college classes.
Ponce works at Mount Olive Animal Hospital and plans to major in Animal Science with a focus on Veterinary Medicine.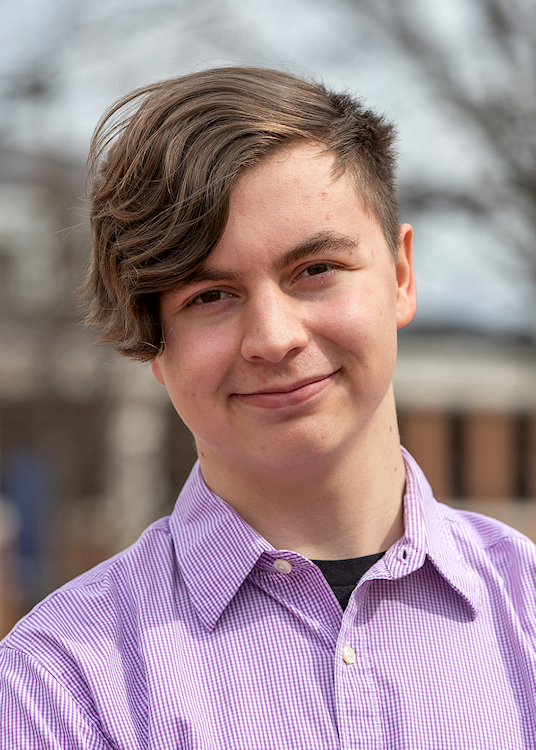 Randolph also graduated with honors this spring from WCC, earning Associate of Science and Associate of Engineering degrees. He is the college's recipient of the 2021 North Carolina Community College System Academic Excellence Award.
Randolph will also graduate from Wayne School of Engineering this spring. He served as a technology volunteer for his school and church and was a peer tutor in the college's Academic Skills Center and at his high school. Randolph also held an engineering internship with Raven Antenna Systems, was a senior company dancer at Artistic Dance Academy, and was involved in other extracurricular activities. He plans to major in Aerospace Engineering.
The Goodnight Scholarship is valued at $21,000 per year for up to four years ($84,000) for traditional students and three years ($63,000) for transfer students. Both cohorts receive access to a comprehensive student development program that includes weekly programming, exclusive travel opportunities, and enrichment grant funding.
The new Goodnight Scholars participated in a selection process over the spring semester that included an application and interview with a volunteer committee consisting of current and former NC State faculty, staff, and alumni, as well as industry representatives from SAS.
To be accepted into the program, members of the class of 2025 and transfer class of 2024 had to demonstrate exceptional accomplishments in their respective high school and community college careers including stellar academic achievement, exemplary extracurricular involvement, change-centered civic engagement, and inspiring goals for success in the STEM and STEM education fields.
"These 75 students, our largest entering class yet, have demonstrated outstanding academic performance, dedication to service and leadership, and resilience in the face of the ongoing pandemic. We couldn't be more proud to have them as the newest members of our community," said Allison Medlin, executive director of the program.
Ponce is the third WCC graduate to be accepted into the Goodnight Scholars transfer program. She follows in the footsteps of Estefani Cota and Alex Ambriz-Huerta.
Randolph is the first graduate of the college to be chosen for the traditional program.
The Goodnight Scholars Program, funded by a gift from Dr. Jim and Ann Goodnight, began in 2008. The program provides a scholarship and comprehensive developmental programming to low and middle-income students from North Carolina. It is limited to students studying in the STEM disciplines or affiliated education majors.
With the addition of the Transfer Program in 2018, the Goodnight Scholars Program became one of the first programs catering to transfer students attending a four-year public university.
About WCC
Wayne Community College is a public, learning-centered institution with an open-door admission policy located in Goldsboro, N.C. As it works to develop a highly skilled and competitive workforce, the college serves more than 10,000 individuals annually as well as businesses, industry, and community organizations with high quality, affordable, accessible learning opportunities, including more than 140 college credit programs. WCC's mission is to meet the educational, training, and cultural needs of the communities it serves.
Follow WCC on Facebook (also @WayneCCNewsandViews), Twitter, and Instagram.