A Wayne Community College project and its creator have been honored for inventiveness.
Art Instructor Angie Waller was recognized with an Innovation of the Year Award by the League for Innovation in the Community College for the "Art of Giving" philanthropic project she implemented in her courses.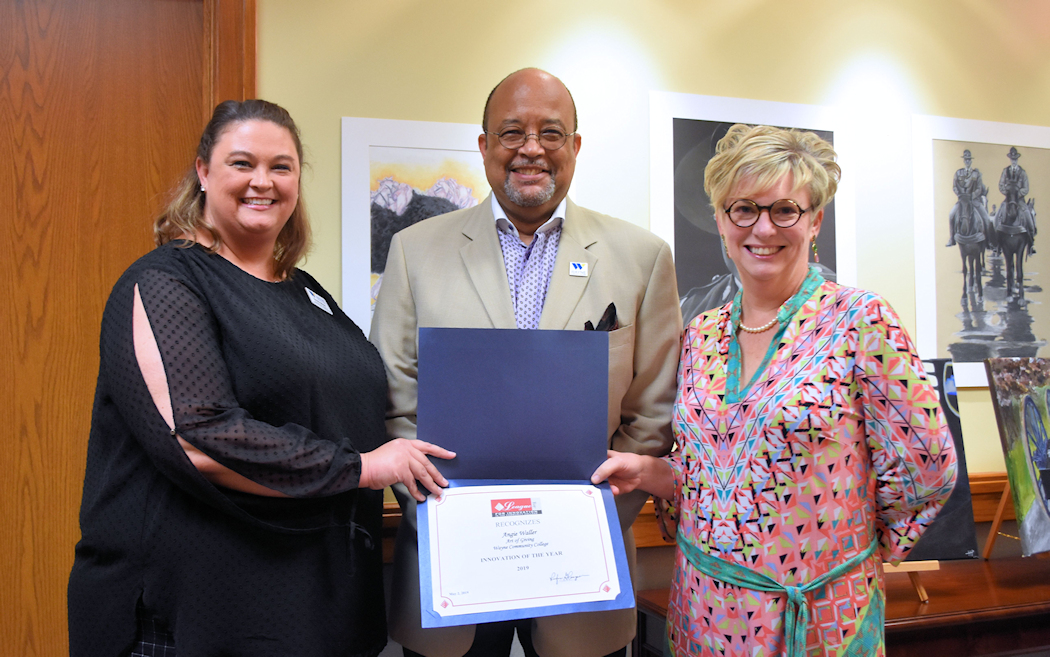 Waller received a certificate from the League. The Art of Giving project has been listed on the League's website and will be included on signage and slideshows at the 2020 Innovations Conference. She has been invited to submit a manuscript to League publications, present at the Innovations Conference in Seattle, Washington, and attend an awards reception at that conference.
Each semester, students in WCC's Fine Arts studio classes nominate and vote on projects for organizations and agencies that they would like to assist through the "Art of Giving" initiative. The Drawing and Painting classes choose three projects to which they will give time, money, or materials. The funds used come from juried art show sales.
"It is a way to give them a philanthropic outlet," Waller said of the Art of Giving. "I keep telling them they have to pay it forward."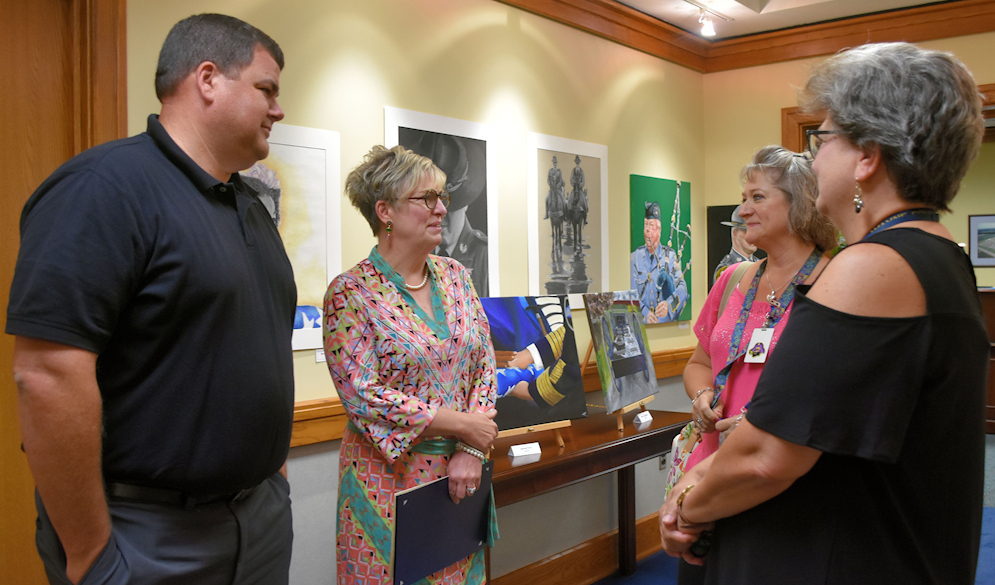 The League recognizes one top innovation from each participating member college each year. It honors faculty, staff, and administrators who have created and implemented innovative programs, practices, partnerships, policies, and activities that improve the institution's ability to serve students and the community.
"These innovations reflect capstone achievements and the continuing renewal of the spirit of innovation and experimentation upon which the League was founded," according to award founders.
The League for Innovation in the Community College is an international nonprofit organization with a mission to cultivate innovation in the community and technical college environment. League activities and initiatives center on essential topics for community colleges, including diversity, equity, and inclusion; information technology; leadership development; learning and student success; research and practice; and workforce development. Almost 500 institutions hold membership in the League.
Wayne Community College is a public, learning-centered institution with an open-door admission policy located in Goldsboro, N.C. As it works to develop a highly skilled and competitive workforce, the college serves 12,000 individuals annually as well as businesses, industry, and community organizations with high quality, affordable, accessible learning opportunities, including more than 70 college credit programs. WCC's mission is to meet the educational, training, and cultural needs of the communities it serves.