Like most high school students, Kelsey Wolfe Fuller had a whirlwind schedule. She played soccer, volunteered at an animal shelter, was a member of the National Honor Society, and president of Rosewood High School's FFA chapter, and held a part-time job. It is no surprise that she doesn't remember taking the ACT WorkKeys assessments when she was 17.
In 2008 she was a member of one of the first Wayne County students to take the set of three tests, which was then Applied Math, Reading for Information, and Locating Information. She forgot that she earned a Silver Career Readiness Certificate out of a possible Bronze, Silver, or Gold.
After graduating from high school in 2010, Fuller went on to college with plans to be a doctor, tried her hand at physical rehabilitation, realized her heart wasn't in it, pivoted, and found contentment in her family's business, Carolina Overhead Doors.
Carolina Overhead Doors is one of 100 employers in Wayne County that recognizes the certification, now called the National Career Readiness Certification (NCRC).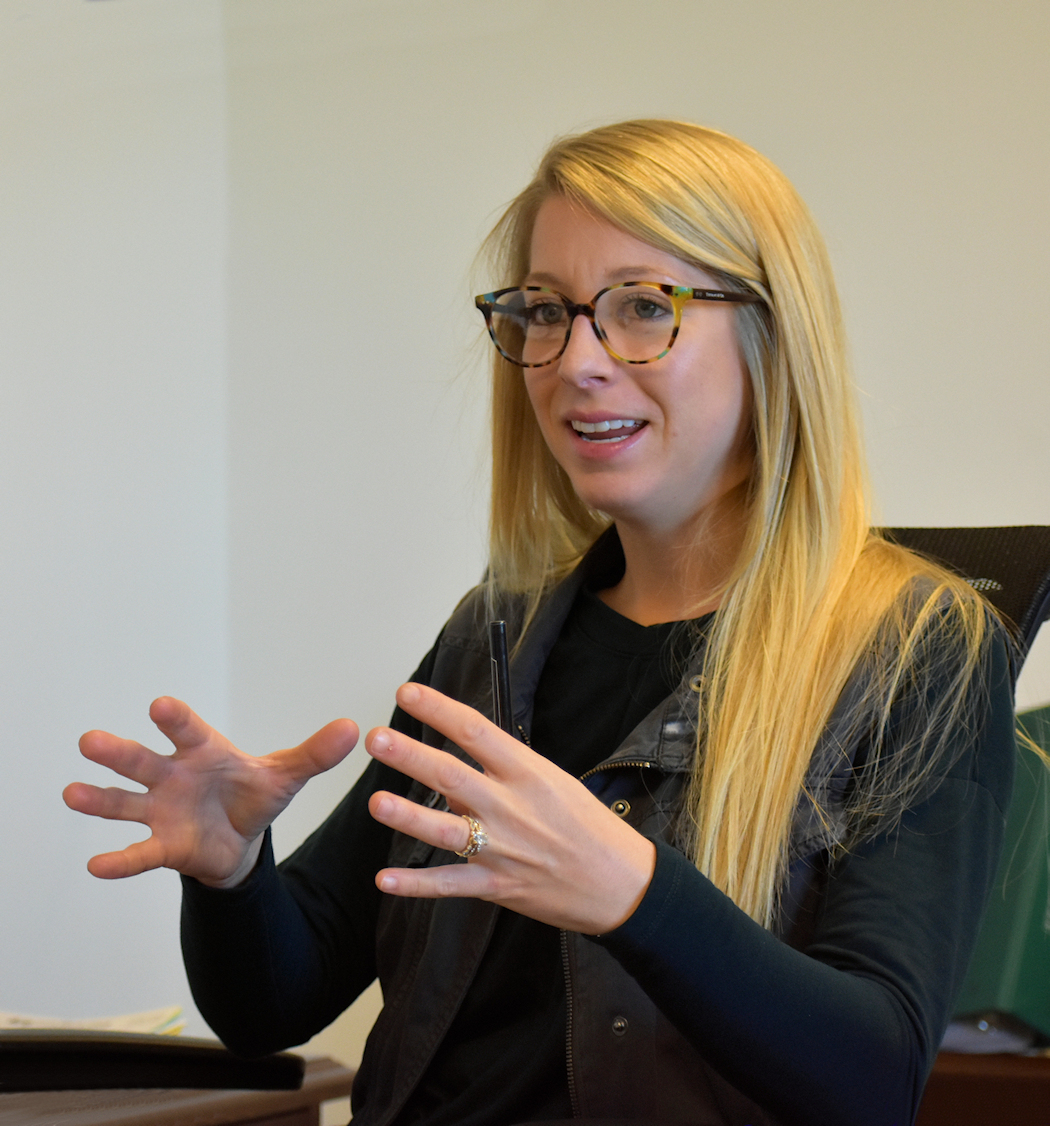 "It is a great test for someone you are interviewing for a job," Fuller said while reviewing a sample test recently.
"It is good to know what skill sets applicants have," Fuller said. "It is very expensive to hire then pay someone to quit."
"ACT started the test because employers were saying that applicants didn't know workplace skills," said Nicole Brown Darden, director of training and development and soft skills for the Wayne Business and Industry Center. "It assesses for skill sets that fit with certain careers. It correlates to what an individual needs to be successful."
ACT is the nonprofit that provides the WorkKeys assessments that lead to a National Career Readiness Certificate (NCRC), the evidence-based credential that has been proven to accurately predict work readiness and job performance. The NCRC also act like passports – regardless of where an individual lives or moves, the Certificates testify to work readiness.
Today, more than 20,000 certificates have been awarded to Wayne County residents, giving more than 35 percent of the county's workforce the credential.
Each year, the County of Wayne covers the cost for all of the county's high school juniors to take the WorkKeys Tests. The N.C. Department of Public Instruction pays for all high school Career and Technical Education students to take it.
Military personnel and their dependents take the tests for free if they register through the Airman and Family Readiness Center.
The cost for members of the public is $36 for the set of skill assessments.
A continuous stream of people take the WorkKeys tests, recently revised to Applied Math, Graphic Literacy, and Workplace Document, in a dedicated room at Wayne Community College. Self-directed instruction and skills upgrade training is also available in the WORKS Lab.
Contributing to that number are the college's programs that include obtaining the NCRC as a component of their completion.
One of those programs is the Business Administration degree program that requires that the WorkKeys tests be taken during its capstone course.
"We feel it is an excellent way to showcase our graduates' skill level, especially for those who do not have experience in their new field," said Tracy Schmeltzer, the dean of the WCC Business and Computer Technologies Division.
"The NCRC is a valuable tool to not only our current industry but also to our county leaders when attempting to recruit new business to our area. The NCRC helps to prove the value of our local workforce," Schmeltzer said.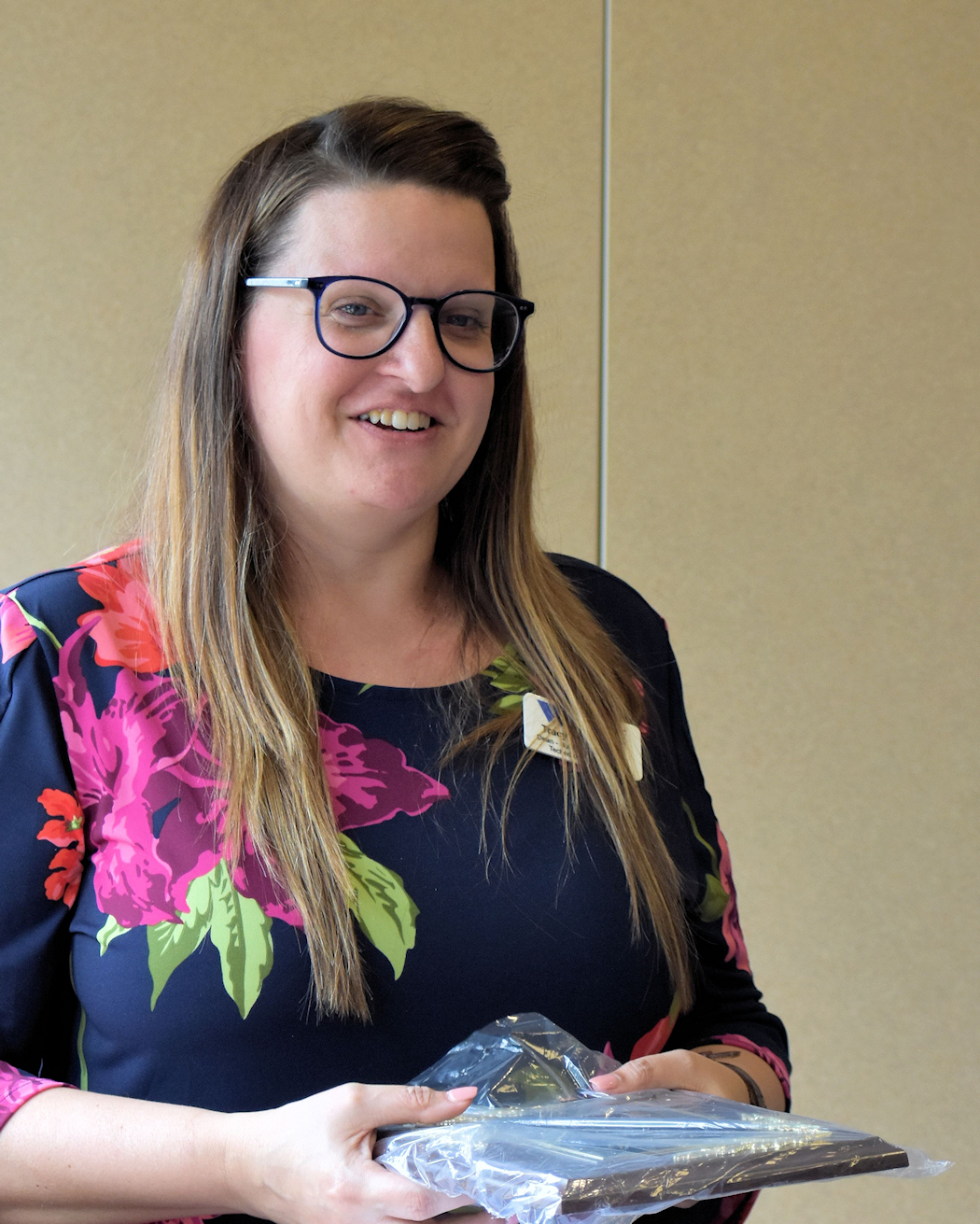 Schmeltzer isn't just a cheerleader for the credential. She took the test in 2011 as a part of the college's internal leadership program and was impressed with it. "I thought the test was an excellent sampling of what our local industry needs were. The WorkKeys Test truly reports on the skills and knowledge an individual has and also is an excellent indicator of the starting level and trainability of the local workforce."
She was also one of the first people in the county to earn a Platinum CRC.
"I still display my framed certificate in my office," Schmeltzer said. "When I learned the platinum level was added, I was proud to know they recognized the need for a higher level of achievement. As I was not the only one to receive platinum level, it was gratifying to know that Wayne County had such exceptional people in our workforce."
The volume of NCRCs earned, the level of employer recognition or recommendation of the NCRC, along with improvement in high school graduation rates, are criteria for designation as an ACT Work Ready Community.
The NC Work Ready Communities state team consists of members from the NC Chamber Foundation, the NC Community Colleges System Office, the NC Department of Public Instruction, the NC Department of Commerce's Division of Workforce Solutions, regional economic development professionals, and local community college leaders. The NC Department of Public Instruction Career Technical Education Division serves at the final certifying body to designate a county as a Certified Work Ready Community.
Wayne County was named the first Certified Work Ready Community in North Carolina by North Carolina's Eastern Region in 2013. In 2015, the county was recognized as the first ACT Certified Work Ready Community in the state.. Since then, Wayne County has just been recertified as an ACT Work Ready Community, recently for the third time.
During the Feb. 18 Wayne County Board of Commissioners meeting, Tammy Childers, executive director of the Eastern Carolina Workforce Development Board, will recognize members of the coalition that drives the effort to develop and market a skilled workforce, including the commissioners, Wayne Community College, Wayne County Public Schools, Wayne County Development Alliance, and the NCWorks Career Center.