A Wayne Community College graduate has been named a Goodnight Scholar at North Carolina State University.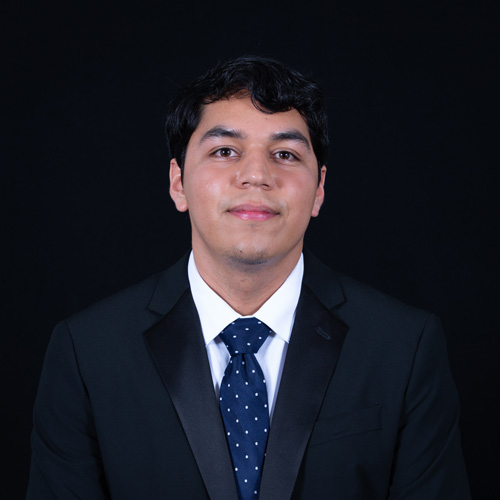 Ruben Quiroz of Mount Olive is one of 50 students selected to join the Goodnight Scholars program's transfer class of 2026. He will begin his studies at NC State in the 2023-2024 academic year.
The program is designed to develop scholars into leaders within the STEM (science, technology, engineering, and mathematics) and/or education fields.
Quiroz is a two-time honors graduate of WCC, earning an Associate in Arts in 2018 and an Associate in Science in 2021. He is also a 2020 graduate of the two-year radiography program at Johnston Community College.
He continued his studies at Wayne after earning his second degree, taking additional math and science courses to be a competitive candidate for a university program.
While at Wayne, he participated in and completed the Scholars of Global Distinction program.
Quiroz worked at Sampson Regional Medical Center in Clinton after earning his radiography degree from JCC. While there, he realized his passion for medicine, solidifying his decision to further his education.
He plans to major in Biological Sciences at NC State with a concentration in human biology.
"I told myself if I never try, I'll never know. No matter how long or hard the journey seems, I'm going to try. And I know if I have the courage to dream big and pursue that dream with discipline, I will one day become a doctor," said Quiroz.
The Goodnight Scholarship is valued at $23,000 per year for up to three years for transfer students. The cohorts receive access to a comprehensive student development program that includes weekly programming, exclusive travel opportunities, and enrichment grant funding.
The new Goodnight Scholars participated in a selection process that included an application and interview with a volunteer committee consisting of current and former NC State faculty, staff, and alumni, as well as industry representatives from SAS.
To be accepted into the program, members of the class of 2026 had to demonstrate exceptional accomplishments in their community college careers including stellar academic achievement, memberships in national honors societies, and involvement in student organizations.
Quiroz is the fourth WCC graduate to be accepted into the Goodnight Scholars transfer program. He follows Estefani Cota, Alex Ambriz-Huerta, and Viviana Ponce.
The Goodnight Scholars Program, funded by a gift from Dr. Jim and Ann Goodnight, began in 2008. The program provides a scholarship and comprehensive developmental programming to low and middle-income students from North Carolina. It is limited to students studying in the STEM disciplines or affiliated education majors.
About WCC
Wayne Community College is a public, learning-centered institution with an open-door admission policy located in Goldsboro, N.C. As it works to develop a highly skilled and competitive workforce, the college serves more than 10,000 individuals annually as well as businesses, industry, and community organizations with high quality, affordable, accessible learning opportunities, including more than 240 college credit programs. WCC's mission is to meet the educational, training, and cultural needs of the communities it serves.