Cadets in Wayne Community College's 75th Basic Law Enforcement Training Academy christened an upgraded driving range Saturday.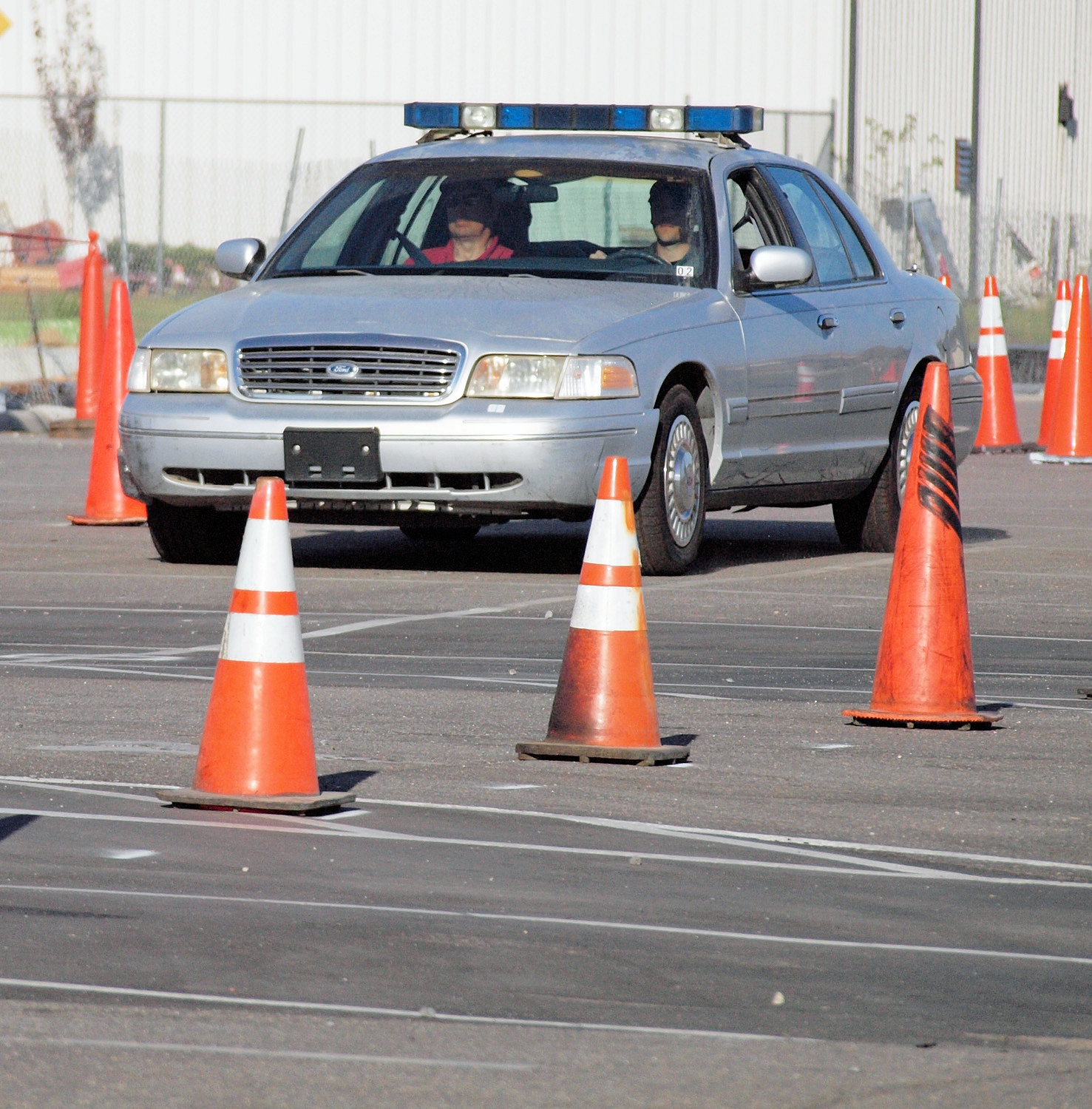 The college took advantage of site preparation for the automotive and collision repair building now under construction to make improvements to adjacent parking lots. Those enhancements upgraded the lots for their use for law enforcement driver training and replaced some spaces lost to the building project.
Interior islands were removed in the back north parking lot. The adjoining "Magnolia lot" was expanded by removing grass medians and relocating light poles to the lot's perimeter. The lights on those poles were upgraded and that lot was repaved.
Both of the lots are used as the range for the practical portions of driver training in the two academies the college holds each year. The college celebrated the upgrades with a ribbon-cutting ceremony at the start of the fall driver training.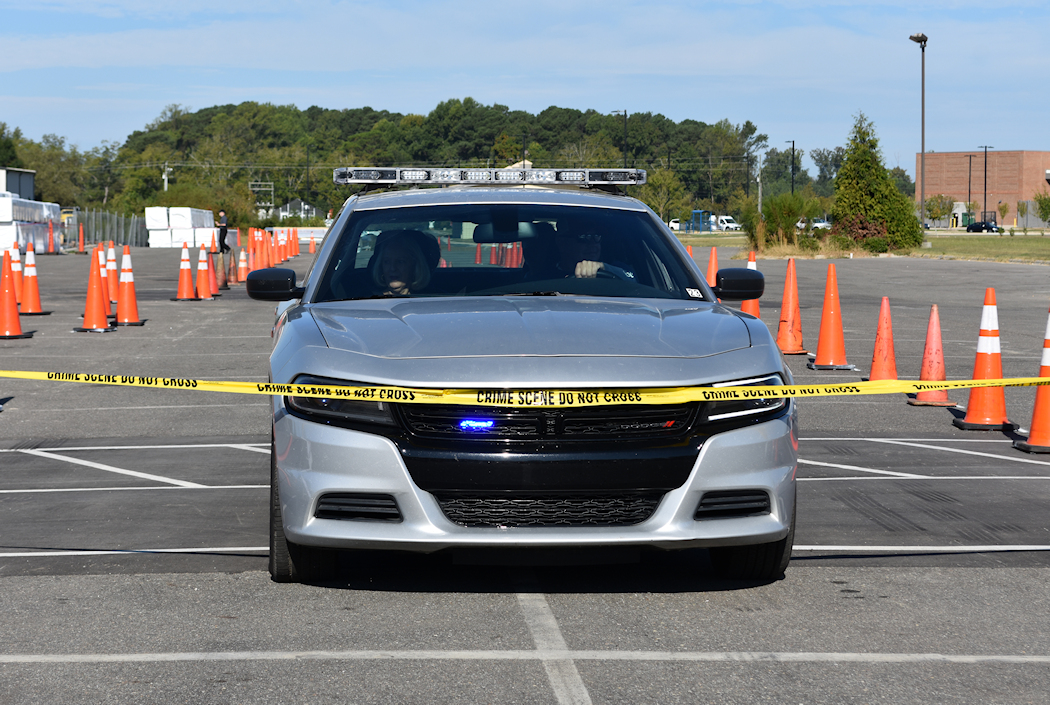 "These upgrades keep our driving range in compliance with the requirements set forth by the North Carolina Criminal Justice Education and Training Standards Commission and the North Carolina Sheriffs' Education and Training Standards Commission," said WCC Public Safety Division Dean Beverly Deans. "The previous arrangement of medians and light poles in the lots limited how we could set up the driving range and impacted our ability to maintain clearance for the training vehicles."
The upgrades were completed in partnership with the County of Wayne, said Associate Vice President of Administrative Services Derek Hunter. The County funded the work and it was accomplished in two months by Barbour Brothers Construction, which is responsible for the site preparation for other current campus projects.
Wayne Community College is a public, learning-centered institution with an open-door admission policy located in Goldsboro, N.C. As it works to develop a highly skilled and competitive workforce, the college serves 11,000 individuals annually as well as businesses, industry, and community organizations with high quality, affordable, accessible learning opportunities, including more than 140 college credit programs. WCC's mission is to meet the educational, training, and cultural needs of the communities it serves.
Follow WCC on Facebook (also @WayneCCNewsandViews), Twitter, and Instagram.