Several Wayne Community College organizations shared their holiday spirit through projects for others.
The WCC unit of the Association of Educational Office Professionals fulfilled the needs of four children selected from a Berkeley Mall Wish Tree.
The Practical Nursing Class of 2019 bought gifts for 11 individuals on the Angel Tree at Willow Creek Nursing and Rehabilitation Center.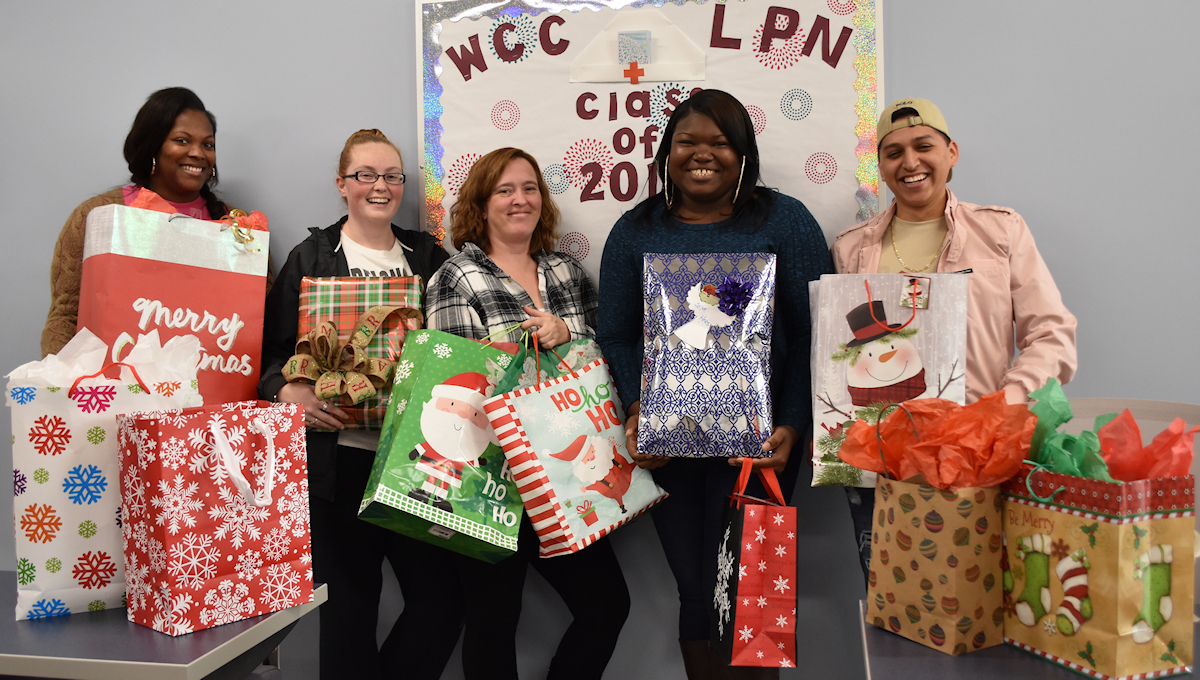 The Pharmacy Technology Club collected and donated food to the college's N.O.W. Food Pantry.
"The Network," a new club in the Business and Accounting Division, put together care packages for military members serving overseas. They collected items and held a bake sale to raise money to purchase other pieces. The boxes included drink mix, snacks, reading material, stationery, holiday treats, and a card or letter from club members.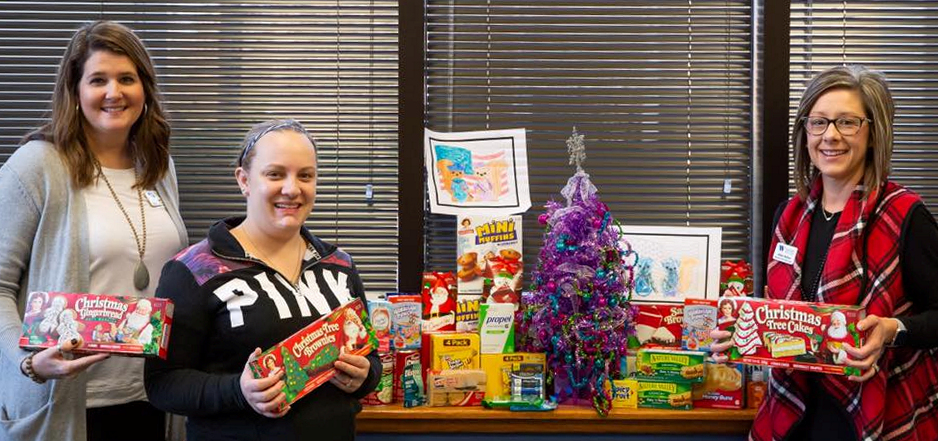 The Criminal Justice Club collected hygiene products for clients of the Community Soup Kitchen. It also adopted two families and gathered clothes, toys, baby supplies, gift cards, furniture, and food for them.
"It is inspiring that students and employees reach a little deeper to provide for others at one of the busiest personal and academic times of the year," said Tara Humphries, a member of the college's WCC Engage committee.
Wayne Community College is a public, learning-centered institution with an open-door admission policy located in Goldsboro, N.C. As it works to develop a highly skilled and competitive workforce, the college serves 13,000 individuals annually as well as businesses, industry, and community organizations with high quality, affordable, accessible learning opportunities, including more than 70 college credit programs. WCC's mission is to meet the educational, training, and cultural needs of the communities it serves.