Wayne Community College will celebrate the talent of its art students with an exhibition of their works and a Spring Fine Arts Festival next week.
The show will run April 30-May 4 in the Atrium of the Wayne Learning Center on the college's main campus in Goldsboro. It will consist of 150 works by Drawing, Painting, and Design students, including more than 25 that are available for purchase.
Prints and greeting cards made from select pieces of past and current student art are also available for purchase. Print prices start at $25. Buyers can choose paper or canvas prints.
All proceeds of the sale of original pieces, prints, and cards will go to the Foundation of Wayne Community College's Fine Arts Fund to provide scholarships and enrichment activities.
The pinnacle of the week is the Spring Fine Arts Festival, set for 6-8 p.m. on Thursday, May 3 in the Wayne Learning Center Atrium. In addition to the art show, there will be live entertainment and the winning juried pieces will be announced. The Festival is free and open to the public.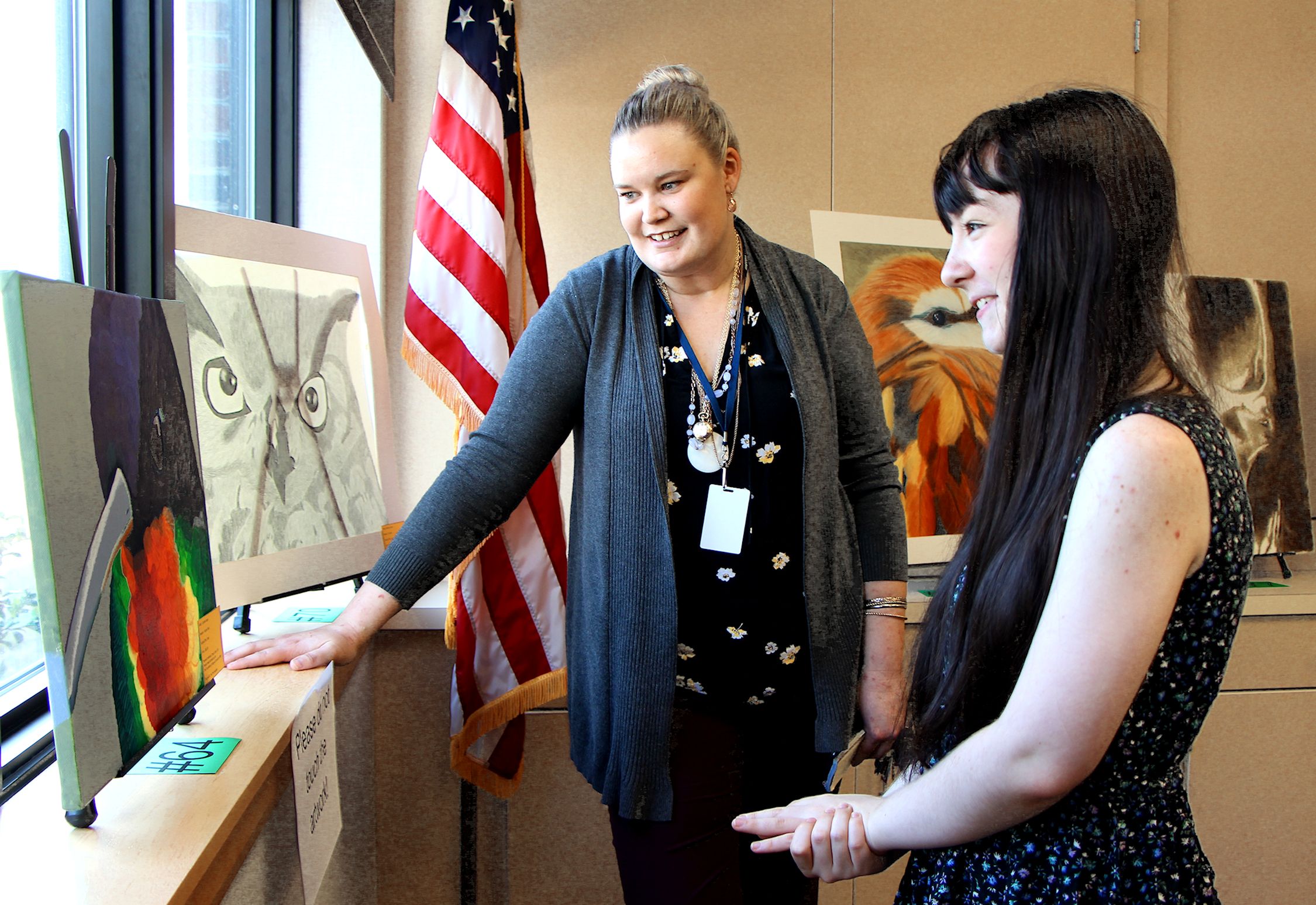 For more information about the event or the art program at Wayne Community College, contact Art Instructor Angie Waller at (919) 739-6843 or arwaller@waynecc.edu.
Wayne Community College encourages persons with disabilities to participate in its programs and activities. Anyone who anticipates needing accommodation or has questions about access can contact the college's disability counselor at 919-739-6729. Please allow sufficient time to arrange accommodation.
Wayne Community College is a public, learning-centered institution with an open-door admission policy located in Goldsboro, N.C. As it works to develop a highly skilled and competitive workforce, the college serves 12,000 individuals annually as well as businesses, industry, and community organizations with high quality, affordable, accessible learning opportunities, including more than 70 college credit programs. WCC's mission is to meet the educational, training, and cultural needs of the communities it serves.