Wayne Community College will have the extraordinary experience of hosting the regional competitions of two major student organizations this spring.
The college is hosting the North Carolina Technology Student Association (NCTSA) Eastern Region Conference on Friday, February 8 and the SkillsUSA North Carolina East Regional Rally, on Friday, March 8.
This is WCC's first time hosting either event, and to get both in one year is unprecedented.
"We were recruited to host both events and we graciously accepted the opportunity," said Ernie White, dean of WCC's Applied Technologies Division. "We have the opportunity to help these organizations and show those students what we have on our campus. It truly is an honor."
The NCTSA event, with a theme of "Model the Way," will bring 324 students from 19 middle schools and 16 high schools east of Guilford County to compete in 35 events.
Competition is one of the major components of the TSA. Each school year, regional, state, and national competitions are held, with each level becoming more difficult.
"The Eastern Region North Carolina Technology Student Association Conference provides students with the opportunity to test their skills through hands-on technology, engineering and design challenges and problems," explained Dr. Jerianne Taylor, NC Technology Student Association State Advisor.
"This is one of my favorite days of the year because we, as adults, are able to see first-hand how our students make connections to science, technology, engineering and design through practical real world applications and simulations," Taylor said. "We really are planting the seeds for tomorrow's workforce and you can't help but be excited about it."
"On Friday, we will watch as middle school students raise solar cars and solve problems related to physic concepts. We'll see Children's Stories designed by middle and high students that teach STEM concepts," Taylor said. "Students will showcase presentations that demonstrate how they will "Model the Way" in CTE and STEM education. Balsa wood gliders will fly through the Maxwell Center as students in the Eastern Region soar to reach their dreams of being scientists, engineers and designers."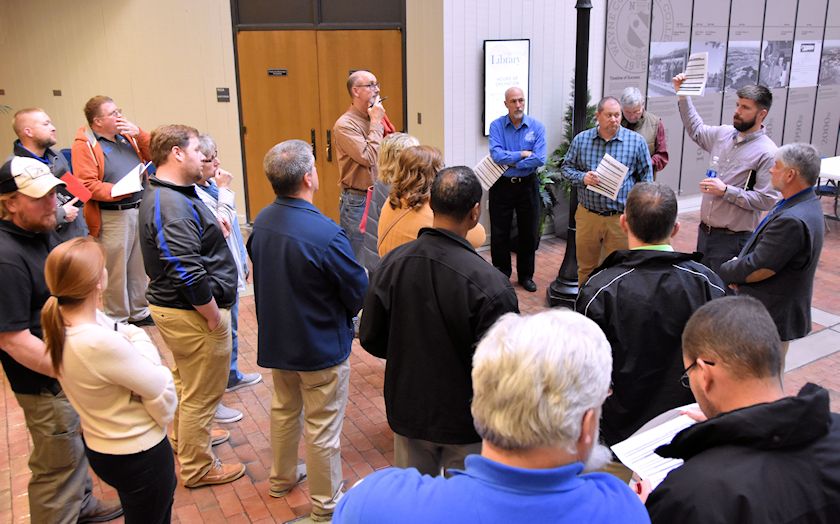 Around 400 high school students from the Triangle to the coast are expected to compete in 68 events during the SkillsUSA Regional Rally in March.
We're excited to be bringing the regional conference here to WCC," said SkillsUSA State Director Peyton Holland. "I've been on a lot of campuses and this is first class."
He said that the last few years, the east regional rally was the largest regional event in the state and it typically draws competitors from other areas of the state.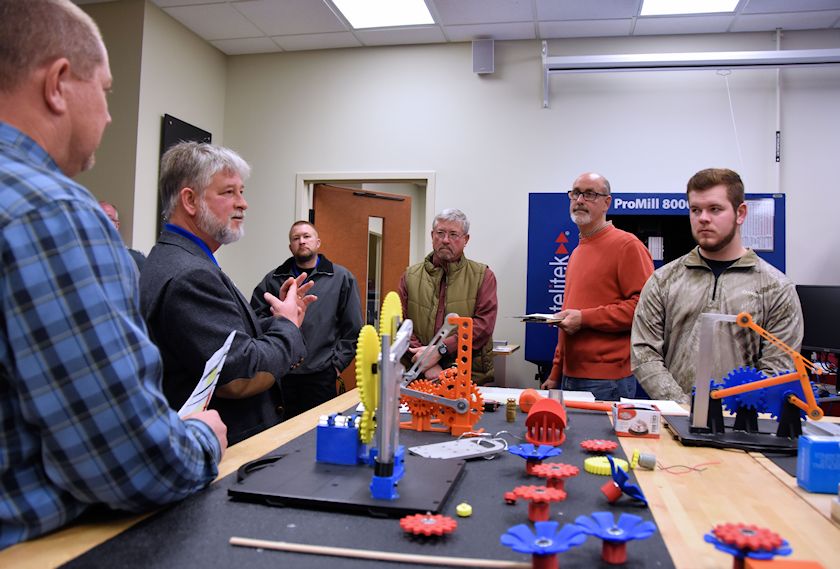 The SkillsUSA rally at WCC is the last of five regional rallies being held across the state. At these rallies, students compete in a variety of leadership and skill contests, participate in leadership development workshops, and explore the programs at the host colleges.
Both events will utilize spaces across the campus and employ college faculty and staff as judges. Staff will be creating medallions for the first through third place awards for the TSA competitions.
"We want the students to have a good experience," said White.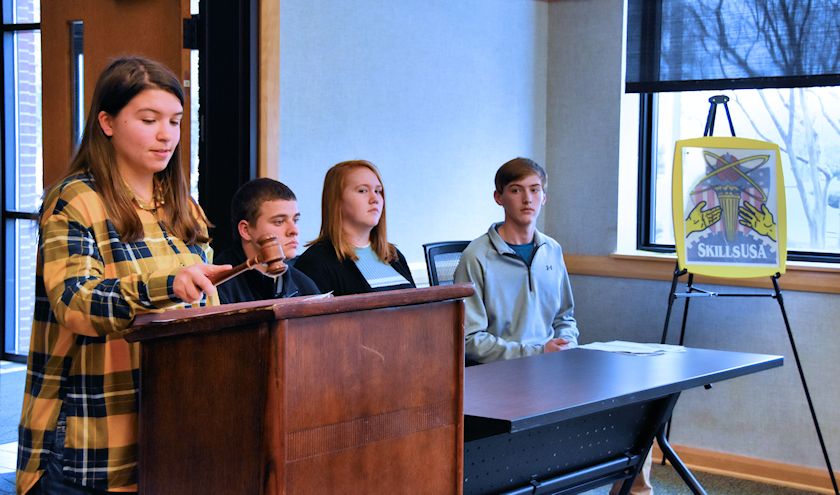 About TSA
TSA is a national, non-profit organization of middle and high school student members who are engaged in STEM. Since TSA was chartered in 1978, almost 4,000,000 members have participated through competitions, intracurricular activities, leadership opportunities, and community service.
TSA provides rules and guidelines for. Students are challenged to use and improve their STEM skills in more than 60 team and individual events in such areas as technology, communication, design and engineering, environmental systems, transportation, and manufacturing. All competitions are aligned with STEM standards, leadership skills, and 16 "Career Clusters®."
About SkillsUSA 
SkjllsUSA is a nonprofit partnership of students, instructors and industry striving to ensure that America has the skilled workforce it needs to stay competitive. Endorsed by the U.S. Department of Education, the association serves more than 360,000 member students and instructors each year in middle schools, high schools, and colleges. This diverse talent pipeline covers 130 trade, technical and skilled service occupations, the majority STEM-related. More than 600 corporations, trade associations, businesses and labor unions actively support SkillsUSA at the national level.
SkillsUSA supports its student members through the development of SkillsUSA Framework skills that include personal, workplace and technical skills grounded in academics. Local, state and national championships, designed and judged by industry, set relevant standards for career and technical education and provide recognition opportunities for students. SkillsUSA also offers technical skill assessments and workplace credentials through the Career Essentials program, a cutting-edge solution that defines, implements and measures career readiness skills for students. For more information: www.SkillsUSA.org.
About Wayne Community College
Wayne Community College is a public, learning-centered institution with an open-door admission policy located in Goldsboro, N.C. As it works to develop a highly skilled and competitive workforce, the college serves 12,000 individuals annually as well as businesses, industry, and community organizations with high quality, affordable, accessible learning opportunities, including more than 70 college credit programs. WCC's mission is to meet the educational, training, and cultural needs of the communities it serves.