Wayne Community College invites the public to enjoy an evening of art and music during its Winter Fine Arts Festival.
The event will be held 6-8 p.m. on Thursday, Dec. 1 in the Atrium of the Wayne Learning Center (building with the flag poles in front) on the college's main campus in Goldsboro.
Around 100 drawings, paintings and designs will be on display. "These pieces were produced throughout the semester by our very talented fine art students," said Art Instructor Angie Waller.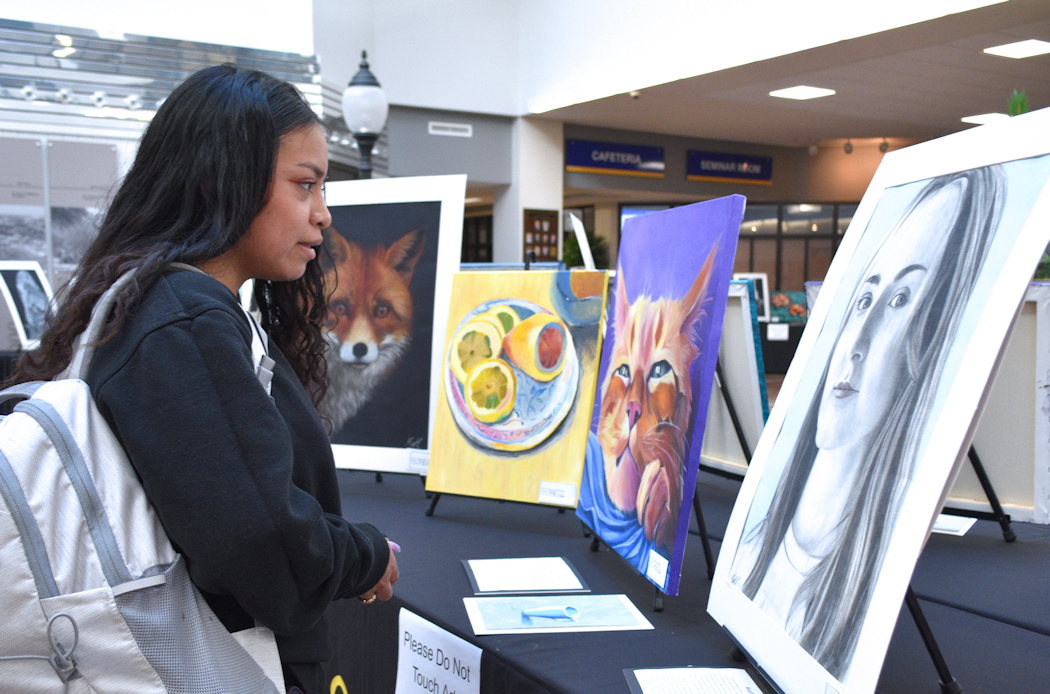 Music will be integrated into the event with performances by student, faculty, and community performers, as well as the WCC Chorus.
"The audience will hear classic Christmas songs such as 'Carol of the Bells' and 'O Holy Night', as well as contemporary songs like 'What Christmas Means to Me,' made popular by Stevie Wonder," said Music Instructor Randi Chalfant.
"This will be a wonderful way of supporting the talent in Wayne Community College and kicking off your holiday season," Waller said.
The event is free and open to all.
For more information about this event, contact Waller at 919-739-6843 or arwaller@waynecc.edu or Chalfant at 919-739-6839 or rmchalfant@waynecc.edu.
About WCC
Wayne Community College is a public, learning-centered institution with an open-door admission policy located in Goldsboro, N.C. As it works to develop a highly skilled and competitive workforce, the college serves more than 10,000 individuals annually as well as businesses, industry, and community organizations with high quality, affordable, accessible learning opportunities, including more than 165 college credit programs. WCC's mission is to meet the educational, training, and cultural needs of the communities it serves.