Deacon Jones Auto Group was recognized as Employer of the Year at the North Carolina Work-Based Learning Association (NCWBLA) annual conference on Nov. 3.
This award is given to an employer who provides outstanding resources and service to work-based learning.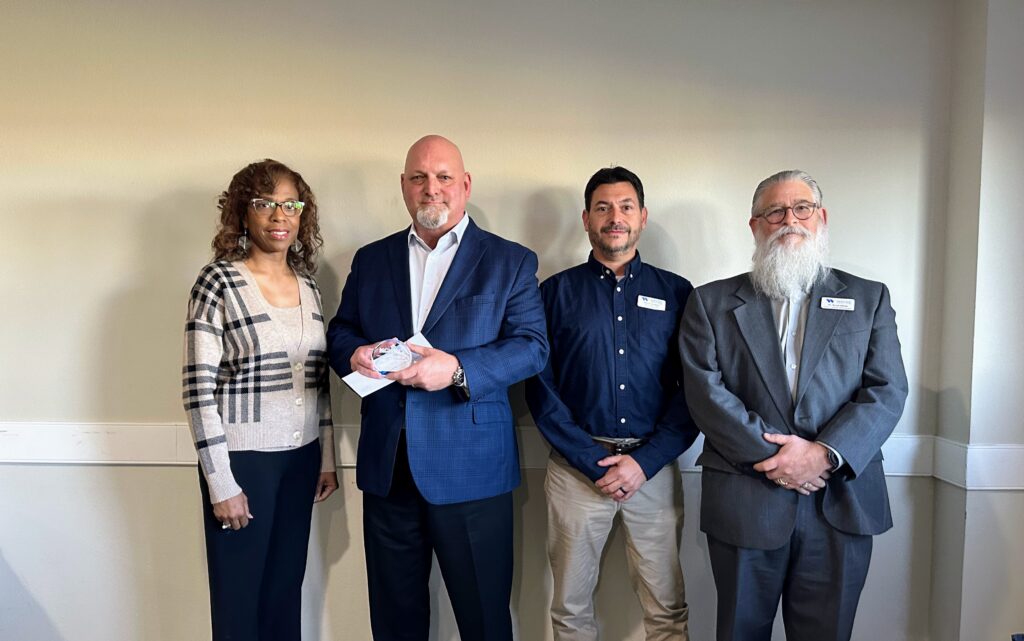 Deacon Jones Auto Group has partnered with Wayne Community College for over 25 years to consistently provide students with at least 25 work-based learning placements each year.
Work-based learning is required for all students working toward an associate degree in WCC's General Motors Automotive Service Education Program (GM-ASEP) and Automotive Systems Technology ATEP program. Students work with experienced technicians at local dealerships or independent shops to receive training that supplements their classroom learning experience.
"With the program's work requirement, you really have to have a partner who is willing to accept these students and give them an opportunity to learn while they're going to school," said WCC Transportation Department Chair Kevin Jordan.
Throughout their partnership with WCC, Deacon Jones Auto Group has provided work-based learning opportunities for over 800 students, with many becoming permanent employees with the company after graduating. Within the past five years, 75 automotive graduates became Deacon Jones Auto Group employees after completing their work-based learning positions.
"Deacon Jones has been at the forefront of our work-based learning because they own so many facilities and have the largest volume of dealer network in the area," said Jordan.
Deacon Jones Auto Group started in Johnston County and later expanded to surrounding counties. As their dealer group grew, they began to employ more WCC students. "If you go in one of our automotive classes, half of the students will be wearing Deacon Jones shirts," Jordan said.
Additionally, Deacon Jones Auto Group serves on the College's advisory committees and recently sponsored the school's new automotive building, the Deacon Jones Automotive Center.
"We're proud to have them as a partner," said WCC Director of Work-Based Learning and Employer Engagement Nicole Darden. "Having such a long-standing partnership doesn't happen in every community. We have a rare gem there."
About NCWBLA
The NCWBLA provides an organization for all NC institutions of higher education, employers, and individuals interested in work-based learning. Founded in 1974, the NCWBLA meets annually and allows membership for businesses, industries, government, high schools, colleges, universities, and other organizations.
About Wayne Community College
Wayne Community College is a public, learning-centered institution with an open-door admission policy located in Goldsboro, N.C. As it works to develop a highly skilled and competitive workforce, the college serves around 10,000 individuals annually as well as businesses, industry, and community organizations with high quality, affordable, accessible learning opportunities, including more than 240 college credit programs. WCC's mission is to meet the educational, training, and cultural needs of the communities it serves.