The Wayne Community College Association of Educational Office Professionals (WCCAEOP) received the District 12 Strive for Excellence Award at the district's annual meeting on Oct. 9.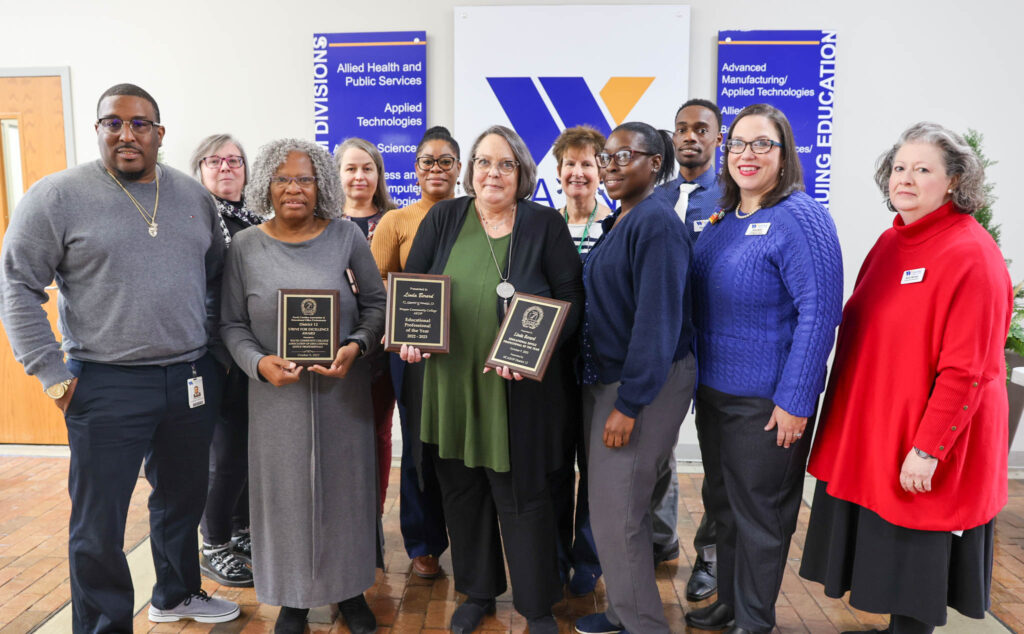 The award is based on the chapter's activities and accomplishments over the last three years, including scholarships awarded, membership, and service. The WCCAEOP previously won this award in 2012.
"The love and support that the members have for the College and the students is what makes them unique and wonderful," said Chad Evans, WCC achievement coach and WCCAEOP president.
Additionally, WCC Executive Assistant of Workforce Continuing Education Services Linda Berard received the Lula M. Burrell Educational Office Professional of the Year Award at the District 12 meeting.
Berard has served as WCCAEOP treasurer and president as well as district secretary and president. She currently serves as secretary for the NC Association of Educational Office Professionals (NCAEOP).
"When I came to WCC, one of the first things I was told was that it would be a good idea to join the WCCAEOP," Berard said. "After 12 years, I've found that it was one of the best decisions I ever made."
Berard and the WCCAEOP chapter will be considered for their respective awards at the state level conference in March of 2024.
WCCAEOP is a member of the NCAEOP. The NCAEOP is a support organization for educational office personnel and administrators. It provides professional development opportunities, insurance, and scholarships to members as well as a legislative platform to promote input into all educational matters in the state.
About Wayne Community College
Wayne Community College is a public, learning-centered institution with an open-door admission policy located in Goldsboro, N.C. As it works to develop a highly skilled and competitive workforce, the college serves around 10,000 individuals annually as well as businesses, industry, and community organizations with high quality, affordable, accessible learning opportunities, including more than 240 college credit programs. WCC's mission is to meet the educational, training, and cultural needs of the communities it serves.