WCC has graduated its first class of truck drivers.
Five students finished the hands-on program to learn how to drive commercial tractor trailers and trucks.
Earning WCC Workforce Continuing Education certificates of completion in December 2019 were
Rodolpho Trejo Hernandez of Eureka;
Christopher Z. Enoch Howard, Donnie Allen McCabe, and Quentin Lee Mitchell of Goldsboro; and
Jeremiah Devon Miller of Stantonsburg.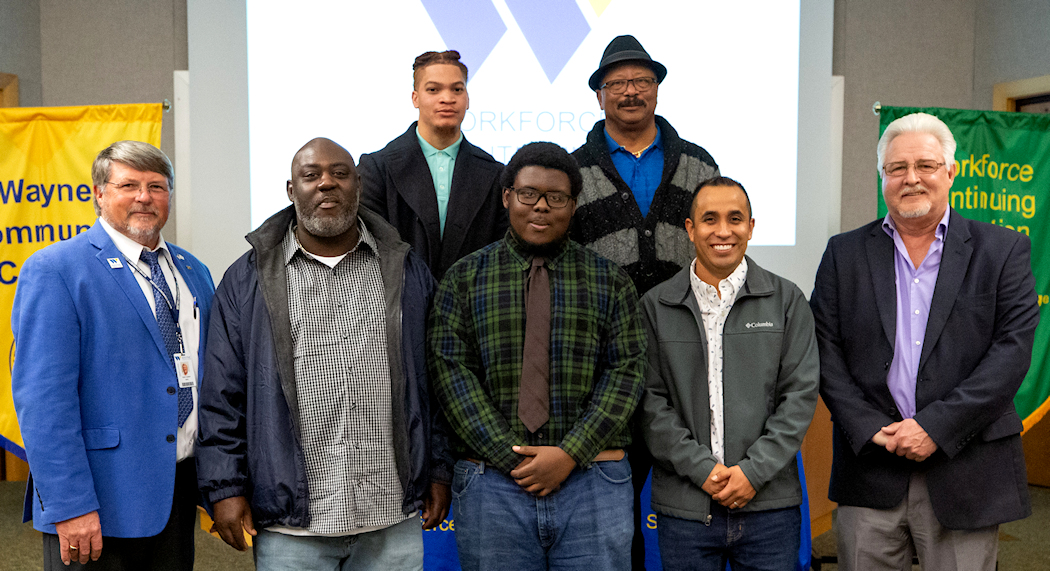 The college's Workforce Continuing Education Division began offering the training program in the fall 2019 semester. It follows requirements set forth in the Federal Motor Carrier Safety Regulations to prepare students to obtain entry-level positions in the transportation industry.
The program was established in response to requests from local businesses and industries that need qualified drivers.
"The opportunities are there," said Tony Hardy, lead instructor. "The college has been working on this project two plus years. We were finally able to flip that switch in September."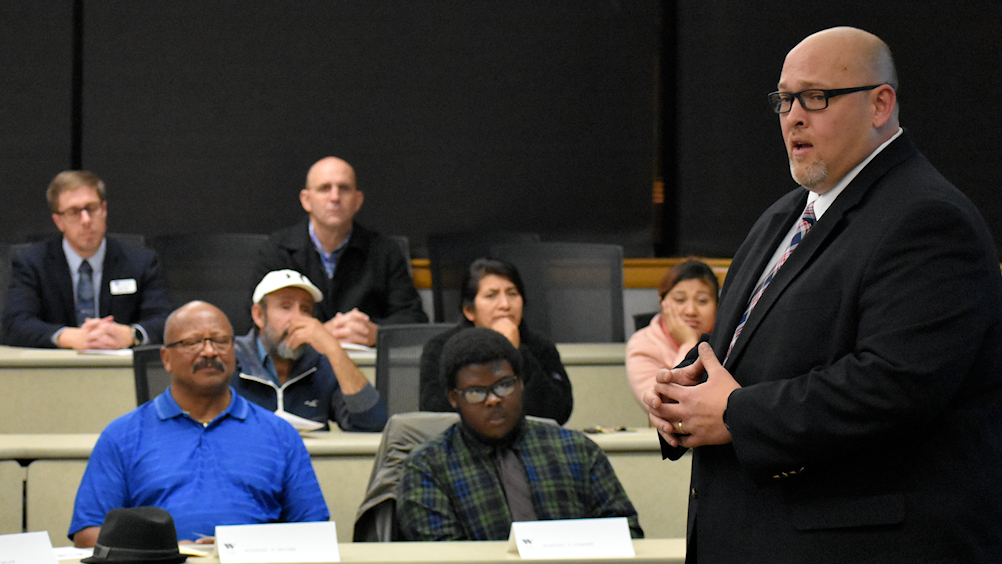 "This is history-making right here. You are class No. 1," said Luke Mallory, an NC Road Team Captain with the North Carolina Trucking Association, who served as the guest speaker at the ceremony. "This is a huge accomplishment. I welcome you to the fellowship of truck drivers."
Mallory shared the "Three Ls of Trucking" that "will help you be successful in this industry:"
Learn – "Build on this foundation … things are going to change. Grow with the industry."
Lead – "Be a leader and push others to be better themselves."
Love – "Love what you are doing. If you are passionate about what you are doing, the other two things will be easy."
Graduates of the program can expect to earn from $40,000 to $60,000 annually in their first year with an established company. Employment is available locally, regionally, and nationally in various industries, governmental agencies, and by self-employment.
The next Truck Driving Training course will start Jan. 14, 2020. Classes will be held at the college 6-10 p.m., Tuesdays through Thursdays and 7 a.m.-6 p.m. on Saturdays.
A list of enrollment requirements, as well as details about the program, can be found at www.waynecc.edu/continuing-ed/truck-driving-training-program/.
For more information about the Truck Driver Training program, contact Hardy at 919-739-6939 or tshardy@www.waynecc.edu or Lisa Newkirk, program coordinator, at 919-739-6931 or ldnewkirk@www.waynecc.edu.
Wayne Community College is a public, learning-centered institution with an open-door admission policy located in Goldsboro, N.C. As it works to develop a highly skilled and competitive workforce, the college serves 11,000 individuals annually as well as businesses, industry, and community organizations with high quality, affordable, accessible learning opportunities, including more than 140 college credit programs. WCC's mission is to meet the educational, training, and cultural needs of the communities it serves.
Follow WCC on Facebook (also @WayneCCNewsandViews), Twitter, and Instagram.